Small Business Tools to Grow Your Business
MIT Professor Neil Gershenfeld once said: "Give ordinary people the right tools, and they will design and build the most extraordinary things." We couldn't agree more.
At 100 Pound Social, we firmly believe that running a small business requires the following ingredients:
Solid processes
A sprinkling of business savvy
The right tech tools
A not-so-fun fact for you here — did you know that in the UK, around 80% of SMEs shut down in their first year? These stats might seem scary, but a lot of the challenges that small businesses face can be alleviated by investing in the right small business tools.
At 100 Pound Social, we rely heavily upon our 'solution stack' to enable us to operate with the high levels of efficiency, customer service, and value for money that we're known for. These small business tools have helped us to scale up to a client base of 300+ and build slick and effective processes that let us offer top-notch services at an affordable price.
We'd love to share our scale-up journey with you, as well as the digital toolkit we use daily. 100 Pound Social's Digital Toolkit Journey
100 Pound Social was co-founded by our CEO, Victoria Lee, as a fully bootstrapped startup in 2017. Victoria started off working in journalism, but following spinal surgery, needed to create a flexible, work-from-home job for herself.
Fast-forward to 2022, the company has over 300 clients, 48% average year-on-year revenue growth, and 47% average year-on-year client growth.
We're a 100% remote business, with our team being based in the UK. We don't have a head office — it was a company Victoria started in her living room, and it was never in the game plan to have one.
For most CEOs or founders, when they're starting out, their personal brand is their business. That was definitely the case for Victoria. 100 Pound Social got its first 50 clients through her own marketing efforts, and her personal LinkedIn and Facebook profiles.
A key motivation in setting up the company was creating something new business owners could look at and think, "You know what, that's affordable for me, and I can see that I'll get a return on that investment." That's why the price-point was kept low, and of course, where the company name came from!
We're a fully remote company (with a growing team of 40+), and managing a fully-distributed team of this size has certainly been a learning curve.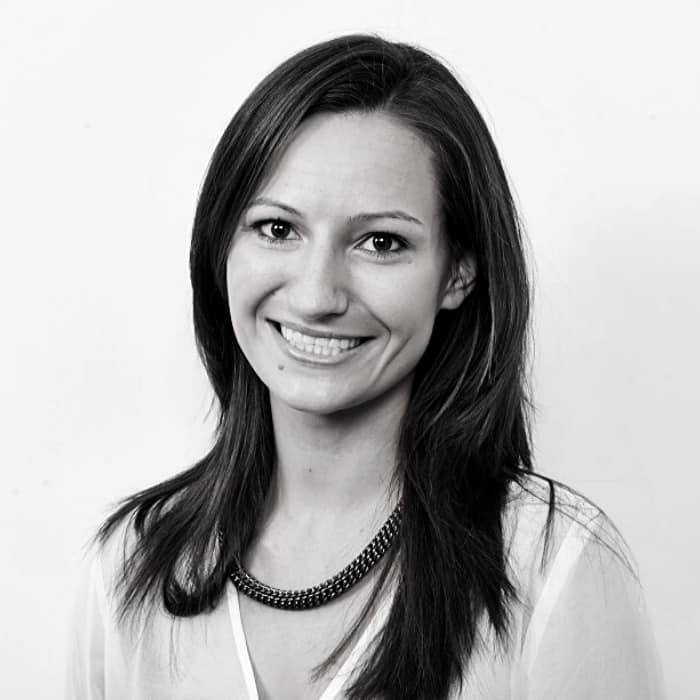 "We're a completely remote business, although all of our team are based in the UK. I wouldn't say it's been a struggle exactly, but it's definitely been a learning process, learning how to build and manage a remote team."
Victoria Lee, CEO
Victoria says the most important thing she's learned as CEO is the need to have clear, established systems and processes in place to be able to function efficiently, and to be able to offer the services we do to our clients.
That's why we rely so heavily on tools for small businesses at 100 Pound Social — we want to offer the best service possible for our clients, so when it comes to tools, we need to find and utilise the best of the best.
Why Small Businesses Need Digital Tools
In a nutshell, the main argument for digital tools for a small business is that they make life so much easier. Whether you're looking for marketing tools, or a way to reduce friction for onboarding customers, there's a solution out there for your business.
Companies can use their 'small business toolbox' to:
Improve processes
Streamline operations
Improve productivity
Gain clearer visibility
Provide a better customer experience
For us (particularly as a remote team), one of the main benefits of small business tools is the improved communication and collaboration they facilitate, which help us perform at our best as a team.
This has a positive knock-on effect for our clients — a happy, engaged, and productive team equals better customer support, and an improved user experience and client journey.
Digitising marketing and business operations has the added effect of making us more agile and adaptable. We're better able to weather disruptions (during the pandemic it was business-as-usual for the team in terms of daily operations) and are well-placed for any further digital transformation that's necessary in the future.
Another important way to improve productivity is to outsource to experts. We know our onions when it comes to social media marketing, but we're also well aware of our limitations in other areas. For example, when it comes to web development, we'll happily outsource to a pro in this field, knowing that it's a worthwhile investment.
We'd divide the types of tools we use into four main areas:
Productivity
Communication and Collaboration
Sales and Marketing
Operations
Area
What these small business tools can help with
Productivity
Creating digital workflows
Automating recurring processes
Boosting teamwork and performance
Keeping on top of daily tasks and to-dos
Breaking down and managing bigger projects
Communication & Collaboration
Boosting team engagement
Aiding decision-making and problem-solving
Creating a network of shareable knowledge and resources
Keeping everyone 'in the loop'
Sales & Marketing
Automating marketing tasks like scheduling
More effective lead generation
Smoothing sales pipeline and making things easier for potential clients
Keeping track of KPIs
Operations
Streamlining financial operations
Making HR and onboarding more efficient
Paving the way for a better customer experience
The Top Small Business Tools
Let's dive into the tools that have helped 100 Pound Social grow into the company it is today. Each of the digital tool examples included in this article is a small business tool that we actually use ourselves right now, with honest feedback from the team on the pros and cons of each one.
We know from firsthand experience that startups and SMEs are often on a tight budget. The beauty of most of these tools is that they either have a free version or trial, or are very wallet-friendly.
Free Bonus: Simply click here to get 100+ Free Marketing Tools for Entrepreneurs sent to your inbox!
Calendly is a nifty little tool that allows clients to schedule a call with you directly — we use it to schedule meetings for our 1:1 and group demos. It's easily accessible on our website, and we also send links to the appropriate team member's calendar in our outreach campaigns to make it easier to get in touch.
For us, it's a seamless way to make it as easy as possible for prospective clients to book a demo call. Calendly also syncs with our CRM system to capture details like the lead source. Meetings are automatically added to the client's calendar and our own team calendar. Our Head of Growth, Lucy, loves how Calendly cuts the time our growth team spends on admin.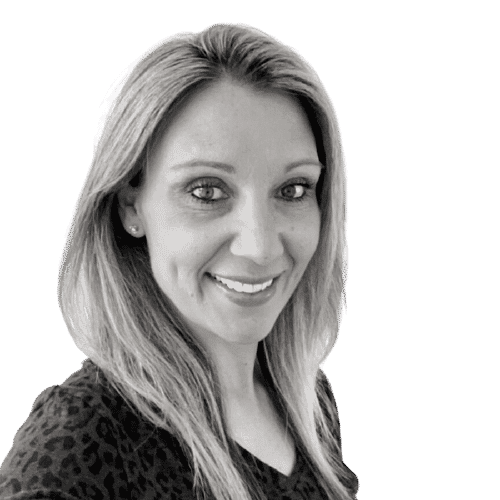 "You choose when you're available to host the calls, so works around flexible work schedules and other work commitments… Overall, it results in less time spent on admin for the growth team."
Lucy Barton, Head of Growth
Pros:
Flexibility — you choose when you're available to host the calls.
The software recognises 'busy time' in your calendar and won't double book you.
Saves time by directing prospects to a booking calendar.
Captures prospect information and data.
Cons:
The calendar has to be set up for each individual user and group booking.
Any minor changes have to be updated manually.
The perfect solution doesn't exi….wait! Ok, so nothing's 100% perfect. But ClickUp is close. We use it for pretty much everything. It's our CRM, and we think it's one of the best CRM tools for small businesses. ClickUp is where all our processes, task lists, and documents are kept.
Our Marketing Manager Keziah's favourite part of ClickUp is the screen record function, which "comes in handy for tasks like sharing a 'how-to' video with the team" or pinpointing a landing page issue with our web designer. The team uses ClickUp to manage individual task lists too, using daily reminders to keep track of projects and deadlines. We even use it with contractors, so all stakeholders involved can keep up with progress updates and the work agreed upon.
Another huge benefit for us as a remote team is that if a team member is off, the person covering them can see their tasks and processes in one place and action them accordingly. This saves time, and if the role is client-facing, allows us to maintain our high levels of customer service.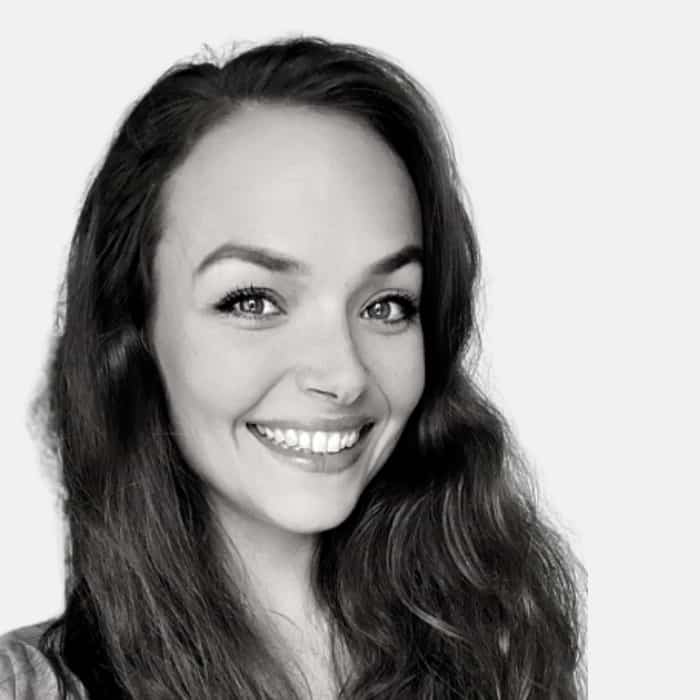 "It's helpful as you can control access to certain documents, so if you want to share one process with someone, but not give them access to everything, you can do."
Keziah Holman, Marketing Manager
Pros:
A true one-stop shop that helps negate the need for multiple systems (with multiple logins).
It's easy to keep track of progress, delegate, and reassign tasks.
You can control access to certain documents too for security.
Cons:
Because it's so 'big', it can occasionally be a bit slow or glitchy.
Slack is a straightforward instant messaging app. When we log in at the start of the day, we say good morning and check in with each other, and keep lines of communication open throughout the day. This is so important in remote businesses, as a lot of the 'water cooler' moments can be lost.
We've set up Slack so we have different 'channels' for each area of the business. This encourages information sharing and helps get questions answered quickly. A huge benefit is how the app opens up idea sharing within departments that would otherwise operate quite separately, boosting innovation and creativity.
Pros:
Has an app, so if you need to step out for an appointment, your team can still reach you if needed.
Easy-to-use, customisable setup.
Improves communication and team morale.
Cons:
Can be hard to switch off from Slack and work because it's always at your fingertips.
LastPass is a secure, cloud-based password storage app that we use to store all the logins for our systems and internal 100 Pound Social profiles, as well as our own individual system login information. This means no one is ever locked out of their account if they forget their password.
The most important benefits for us are the time-saving ones. The app helps to stop delays with accessing accounts set up for our work here at 100 Pound Social, as all the required information can be found by anyone in the business with access to LastPass. Again, it's a lifesaver when covering for team members who are off on leave.
Pros:
Easy to use.
Accessible from anywhere.
You can quickly access the info you need without having to wait for someone to send the login manually.
Cons:
You need to remember the password to access LastPass itself!
If the login details for a site get changed, they need to be manually updated in LastPass.
Based on the Kanban method of project management, Trello is a simple-to-use visual project management app. We use Trello to assign client projects to our creative team. Each member of the creative team has an individual 'board' where they can easily see and keep track of their client work. We also have shared boards where team members can list their available hours for the month, helping us plan workloads and see availability at a glance.
As Customer Success Manager Rosalind says, "keeping client information organised is important for us, as it helps us provide a high-quality service to our clients." It also helps us keep track of any new information the client has shared about their project — we can quickly and easily share additional information with the Content Creator and Editor by adding a card to the client list on their board.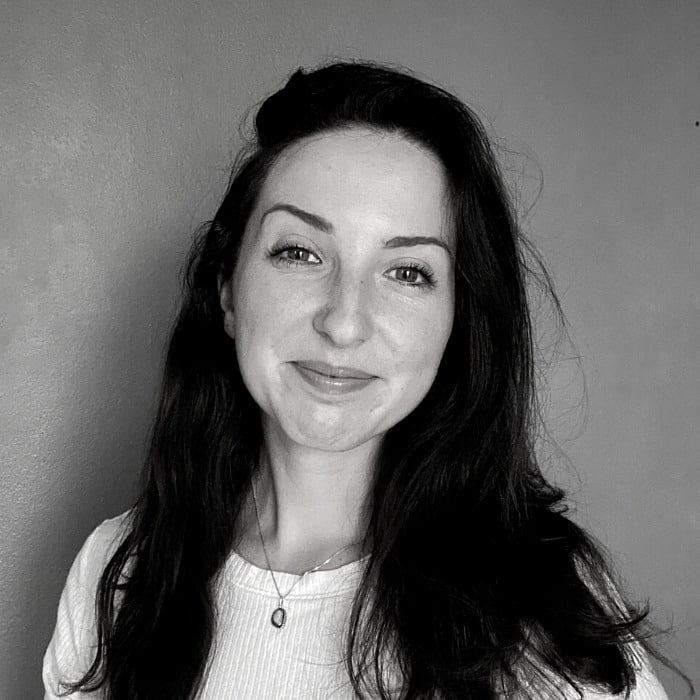 "Trello helps us to keep track of any new information the client has shared about their project. Keeping all the client information organised is important for us as it helps us provide a high-quality service to our clients."
Rosalind Fraser, Customer Success Manager
Pros:
Easy to use and free to start — anyone can download.
There's a website version and a mobile app available.
It's a really solid platform that never glitches.
Cons:
Not the most beautiful project management tool out there.
Toggl is a no-frills, simple way to time record our work. As we work remotely, and a lot of the time, flexibly, it helps us keep track of our working hours, working hours of our teammates, and any work we set contractors working alongside us. We then cross-reference this when sorting out payroll each month, ensuring everyone gets paid fairly for the full amount of time they've worked.
The app has a handy browser extension, and time logged can be split into project categories. This helps us assess the time spent on certain projects, and allows us to look into how we can improve efficiency across the business. We also use Toggl to get statistics like the average time spent on clients in order to review our service levels and decide whether we need to increase our staff numbers to keep our customer service levels high.
Pros:
Easy to use, with a browser extension for fast time-tracking.
Can set up logins for people outside of the business.
Cons:
You have to remember to start and stop the clock every time you switch projects.
It's as accurate as the person using it. If they forget to switch projects, then the reports can be skewed.
A staple business software, we use Google Drive for the central storage of many of our company documents, such as onboarding forms, blog articles, client-supplied images, logos, brand guidelines, and so on. The team loves being able to quickly and securely receive and share files with team members and clients.
Using Google Drive also puts the client in control — they can manage their folders as and when they want. We don't use proprietary 100 Pound Social apps for file sharing, so the client doesn't have to wait for us to grant access. As Customer Success Manager Nicole points out, sharing a Google Doc link is a lot easier than sending whole documents as attachments. Overall, it makes for a quicker, smoother process from both a client and Customer Success point of view.
From an internal point of view, we link everything up under individual 'profiles'. This means that wherever we log from, all bookmarks and logins are saved.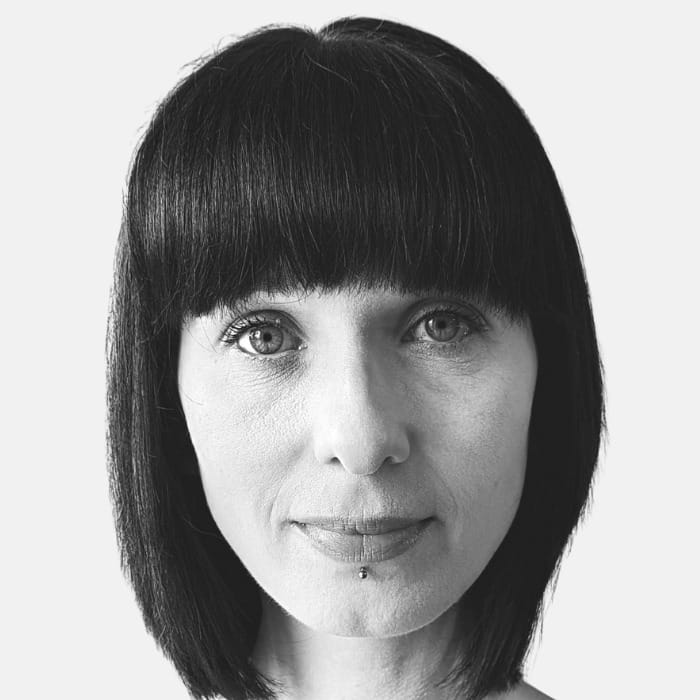 "It's easy to use, and helps us to keep everything in one place which makes a lot of the documents easily accessible and easily shareable between team members, the creative team, and clients. It's also easy to update and manage sharing permissions which is important to us."
Nicole Pirrie, Customer Success Manager
Pros:
It's easy to use and helps keep everything in one place.
Documents are easily accessible and shareable.
So many people use Google Drive and Gmail already, so they already have access, or basic working knowledge.
Cons:
Some people prefer to use OneDrive or Dropbox for documents (we do accept these from clients, too!).
Apple users might not necessarily use Google Drive as their main document storage.
Whereby is a simple, reliable video conferencing software that we use for video calls and meetings across all parts of the business — demos and 1:1 calls with prospects, recruitment interviews, client meetings, team meetings, and even quick catch-ups. For us, it's great for internal communication and collaboration.
Each team member has their own Whereby meeting room to use whenever they need to. We add the URL to all meeting invites, so prospects and clients can quickly and easily see where they need to be. Because there's no download required, it reduces delays and means less hassle for clients — just click and you're in.
Pros:
Whereby doesn't require any software downloads, so it's easy to use with people outside the business.
It allows screen and document sharing and screen recording.
There's a handy chat function.
Cons:
Can be a bit glitchy, but then again, all video chat platforms seem to be!
Only as reliable as your internet connection.
We use beautiful.ai to create presentations that accurately and engagingly represent our plans and packages to potential clients. Lucy, our Head of Growth, loves how quick and easy it is to build and update on-brand, beautifully designed smart slides that really pack a punch. Customisable templates and thousands of included images and resources save you hours, especially when compared to starting from scratch with traditional presentation software.
Pros:
Allows you to create and design clear, compelling presentations with ease.
Slides have a wealth of functionality and options.
Hundreds of templates to choose from to get you started.
Cons:
Can be time-consuming when you want to make minor edits, as there are so many options to be creative.
We couldn't live without Stripe. It's our payment processing system, and it makes things so much easier for our Head of Operations, Emily.
Stripe's reputation precedes it as a secure, effective method of processing payments from around the globe. It offers our clients a fast, frictionless checkout experience, and as Emily says, makes the whole process seamless and "one less thing to worry about". There's no monthly fee, and fees are per transaction, making it ideal for start-ups and small businesses.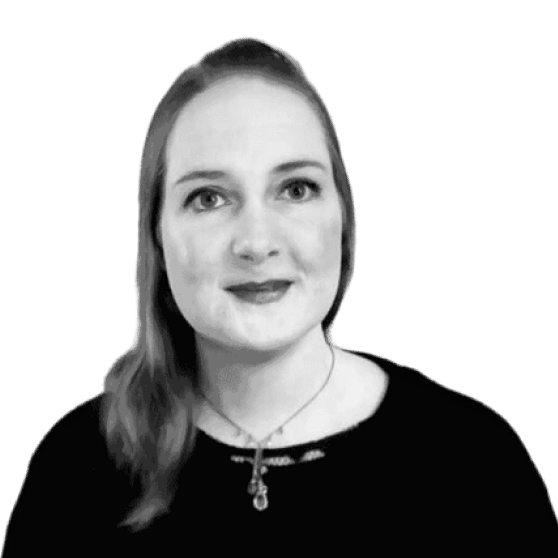 "Stripe helps us to provide a seamless, fast checkout experience, and enables us to accept payments from around the world. All major credit/debit cards are supported, meaning the whole experience is one less thing to worry about!"
Emily Nicholson, Head of Operations
Pros:
It's secure, reputable and ideal for recurring subscriptions.
Any fees are low and transparent.
Stripe has advanced, customisable reports that make it easy to monitor performance.
There are several integrations available which enhance financial management and planning.
Stripe Support is super helpful.
Cons:
If you're not particularly familiar with payment systems, Stripe's interface can be a little intimidating.
HeyOrca's capable social media scheduler is the backbone of our Posts Plan. We use HeyOrca to create and schedule posts for our clients, and it's been instrumental in helping us productise our services. It's one of the best social media marketing tools we've come across. 
Customer Success Manager Louise loves the Content Panel Access feature of the app, which works by allowing clients to access and view the posts before they are published. It gives clients easy access to past, present and future posts, and we include it for free in the first month. We action comments left by the client on their first month of posts in HeyOrca, and as Louise says, this helps to build a better picture of the type of posts and content they're looking for and allows her (and the rest of the CSM team) to gauge if the content creation team are 'hitting the mark'.
Clients who purchase Content Panel as an add-on receive an email telling them when their posts are ready to view each month. This way they're firmly in the driver's seat, having time to review posts and make any adjustments before they go live. Clients can also use HeyOrca to add in, or schedule extra posts if required.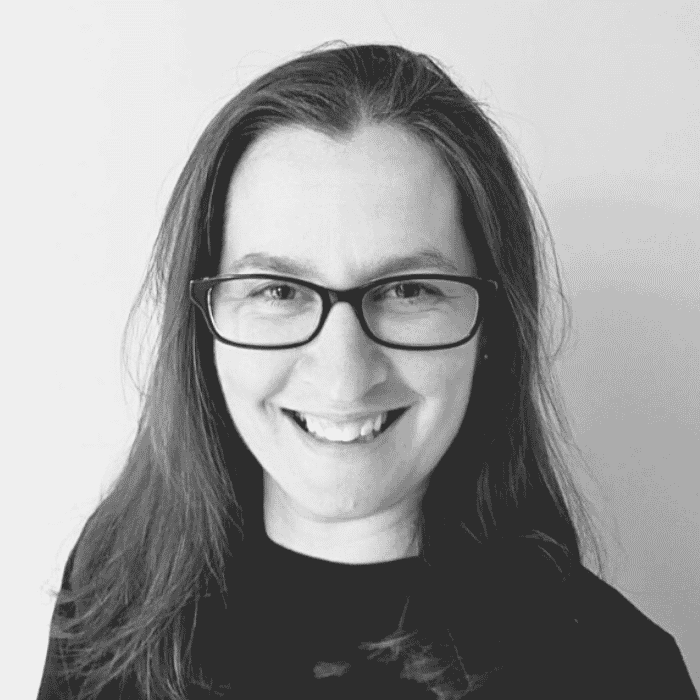 "It's easy to use and allows the Content Creator, Editor and client to see everything in one place. HeyOrca Customer Support is pretty responsive too, and they have handy online guides if you're ever stuck on anything."
Louise Crampton, Customer Success Manager
Pros:
HeyOrca is easy to use and allows clients and teams to see everything in one place.
Comments and feedback can be shared in-app.
Customer Support is responsive, and there's a host of handy online guides.
Cons:
As it's such a big piece of software, it can have the occasional glitch.
Zapier is an incredibly handy piece of software that allows different apps and software to "speak" to each other. So when Software A takes a specific action, this triggers Software B to take an action. Zapier calls this automation a 'zap'.
Here's an example of how we use Zapier at 100 Pound Social:
Trigger: A new client signs up for a plan via our website checkout.
Action: Zapier "speaks" to our mailing list software, ActiveCampaign. The new client's email address is added to our mailing list along with tags to tell us which services they've purchased. This zap saves time by automating the process of adding new clients to our mailing list, and assigning them the correct tags.
We've used Zapier since 100 Pound Social was founded. Our zaps have grown along with us, allowing us to link together more software and automate more of our daily operations — reducing manual admin work for our team and freeing up time to better serve our clients.
Pros:
Zapier covers the majority of software.
Relatively easy to use without having a technical background or needing to hire a developer.
It's very reliable and will notify you if any of your zaps stop working and need your attention.
It's affordable for small businesses or startups who need a limited number of zaps.
Cons:
The price jumps significantly once you need more than 20 zaps.
Setting up certain automations between multiple software can get complicated (we needed our developer to set up some of our more complex zaps).
There are some complex automations that Zapier doesn't cover — we use Pathfix for these.
Overview of Our Top Small Business Tools
| | | |
| --- | --- | --- |
| Tool | What It Does | Cost |
| Calendly | Helps clients schedule calls with you. | Free basic version, paid plans from $6/£5.25 per month. |
| ClickUp | A 'one-stop shop' project management, productivity and CRM solution. | Free basic version, paid plans from $5/£4.35 per month. |
| Slack | Real-time communication for teams. | Free basic version, paid plans from £5.25 per month. |
| LastPass | Secure, convenient cloud-based password storage. | Free basic version, paid plan from £2.60 per month. |
| Trello | Easy visual project and task management. | Free basic version, paid plans from $5/£4.35 per month. |
| Toggl | Simple, accurate time tracking. | Free basic version, paid plans from $9/£7.80 per month. |
| Google Drive and Gmail | Reliable and secure email and cloud storage. | Free basic versions, paid Google Workspace plans from $6/£5.25 per month. |
| Whereby | Simple, 'click-in' video conferencing software. | Free basic version, paid plans from $6.99/£6 per month. |
| Beautiful.ai | Beautiful, professional presentations in a few clicks. | Free trial, paid plans from $12/£10.40 per month. One-off payments for ad-hoc projects also available. |
| Stripe | Smooth, seamless payment processing. | Fee is per transaction – no monthly/annual fee. |
| HeyOrca | Easy-to-use, client-friendly social media scheduling. | Free trial, paid plans from $59/£51 per month. |
| Zapier | Allows your software and apps to "speak" with one another. | Free version, paid plans from $19.99/£17.30 per month. |
Small Business Marketing Tools
One business's 'solution stack' won't look exactly like another's, but hopefully looking at what's worked for us as a business at 100 Pound Social has been helpful for you.
However, there's no perfect or one-size-fits-all solution. We've kissed a lot of frogs to get to the place we are today with our operations and processes, and we've worked to hone the small business tools we've mentioned to their full potential and to our advantage.
This has involved the investment of time and resources on our part, getting to know these apps and solutions inside out and understanding the full potential of what they can do for us. It's a worthwhile investment, however, and allows us to offer our plans at the rates that we do, and give incredible value and an impressive ROI for our clients.
100 Pound Social has scaled up to 300+ clients in less than 5 years. We think this speaks for itself in terms of what we can achieve for other businesses looking for help with their social media and digital marketing.
We like to see ourselves as another small business marketing tool for entrepreneurs to add to their kit. A solid online and social media presence is critical for all businesses looking to grow and succeed, but the problem is (as we know all too well) that so many small business owners and startup founders are incredibly time-poor.
That's where our team can step in and take the weight off, offering expertly curated social media content and SEO-optimised blog articles for an incredibly affordable price. As a bonus, you can customise our plans with flexible add-ons too!
With our Posts Plan, you'll get engaging social media content crafted specifically for your business by your personal UK-based Content Creator and Editor team. Your dedicated Customer Success Manager will also be on hand to deal with any queries or issues you may have.
POSTS PLAN
from £100 (+VAT) per month
Dedicated UK-based Content Creator & Editor
Regular handcrafted posts each week
Dedicated Customer Success Manager
Add extra posts and platforms
Get started now