Your own dedicated Social Media Manager
All Social Media Posts hand-created specifically for your business
Social Media Posts Plan - £100/mo
Tick creating social media posts off your to-do list 
✔️ Includes *two Social Media platforms
✔️ Three posts per week published to your two selected platforms
✔️ Fill your Social Media Pages with expert content created specifically for your business
*Pick two platforms from: Facebook, Twitter, LinkedIn Profile, Company LinkedIn Page. Add 3 Instagram posts per week to your plan for £64/mo.
LinkedIn: B2B Lead Generation Plan - £299/mo
Reach 1,000 prospects every month, generate hot leads and grow your business
✔️Three posts per week published to your LinkedIn Profile
✔️1,000 of your ideal clients contacted every month via your LinkedIn Profile
✔️ Receive regular messages from hot prospects wanting to work with you
✔️ An end-to-end lead generation system
Facebook: Supercharged Ads Plan - £270/mo
Build a vibrant community around your business on Facebook and sell more
✔️ Three posts per week published to your Facebook Page
✔️ Rapidly build your brand on Facebook with a targeted ads campaign
✔️ Price includes £70/mo Facebook Ads budget
ADD-ONS
Add to your Plan at Checkout
Additional Platforms - £29/mo
Get three posts per week published to additional social media platforms for £29/mo per platform
Adding Instagram as an additional platform costs £64/mo
Content Panel Access - £29/mo
Review your Social Media posts before they are published, generate in-depth social media reports in seconds, access Social Media scheduling tools
Content Panel Access is FREE when Instagram is part of your plan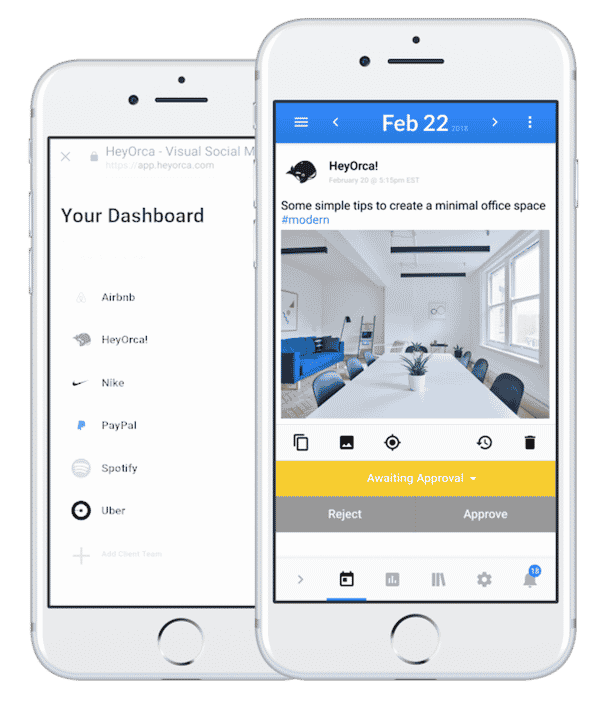 Ready to reach new customers on Social Media?
start by creating your free social media plan
Get my FREE plan