What is MarTech?
'MarTech' is an abbreviation of 'marketing technology'. It's an umbrella term for the modern digital marketing tools available to assist you in boosting your marketing campaigns and strategies. It's becoming normal for businesses and agencies to have in place a grouping of digital marketing technologies known as a marketing technology stack.
This article provides guidance on how to gather the best MarTech tools for marketing agencies looking to build their stack.
The Benefits of Using MarTech
It's simple: marketing technology is designed to make life easier for marketing teams, and help strategies and campaigns run smoothly, and more efficiently.
It also helps when it comes to targeting specific demographics of potential clients. For example, when using social media ads, you can tailor your posts to go out at a specific time and in a specific location. These can then be seen up by the right demographic, who are online at that time and shopping for products or services similar to yours. Why We Need MarTech
In the age of 'everything digital', technology plays a huge role in how we manage our marketing. So much so that it's expected that many companies will boost their MarTech budget by 10 percent in the next year, as the tech is proving to be such a valuable asset to their teams.
MarTech can help a company gain insights into their audience, increase productivity, and enhance competitiveness.
The MarTech Essentials
The 'ideal' marketing technology stack for your agency will depend on a series of factors, including whether you're attracting primarily B2B or B2C clients, what services or products you're offering, and whether your agency is large, medium, or small.
Different software benefits different types and sizes of business, so it pays to do some research into the right products for yours.
Consider the following when searching for the best MarTech tools for marketing agencies:
Email Marketing
One of the oldest and most reliable forms of digital marketing is email marketing. It works effectively for both B2B and B2C companies because it targets both current clients and potential leads.
If a company wants to showcase something important about their brand, such as a new product or a change in their service, an email marketing campaign is a useful and cost-effective way of doing this.
Email marketing alone is not enough; there's no guarantee that all targets will open the email, let alone respond to the CTA (call to action). Despite this, it's often a go-to resource, with an estimated 4 billion email users worldwide. Don't write it off!
The pandemic has also highlighted the power of the email campaign. With the radical changes to our lives (and the way many of us do business), email marketing is now one of the strongest contenders in marketing outreach. The key trends seen during 2021 have shown the role it has played in lead generation.
Social Media Management
Social media tools (which can constitute a MarTech stack in itself) simplify the process of managing and engaging leads across the various social media platforms, such as Facebook, LinkedIn, and Twitter. Some businesses rely on products such as HeyOrca to automate their campaigns across their chosen platforms, while others save time by outsourcing their social media management to agencies.
The tools you may want to include:
Customer Relationship Management
A CRM is self-explanatory. It's the online system that allows you track and manage interactions with your customers. It plays a pivotal role in both lead generation and customer liaison, and will help you grow and evolve your business.
There are many CRM platforms to choose from. If you're an SME (a small to mid-sized business), solutions like AgileCRM, HubSpot and Pipedrive are ideal. Enterprise-level companies are more likely to benefit from a platform such as Salesforce.
Depending on which CRM system you use, it may include or integrate with your various other MarTech tools, such as your email marketing and sales software, benefitting customer service interactions as well as providing sales data.
Website Analytics
For businesses that rely solely on their website to generate leads, it's important to focus on where web traffic is coming from (and when), particularly when creating your annual marketing budget. Google Analytics is a useful (free!) tool that can effectively make up the web analytics block of a small-agency stack.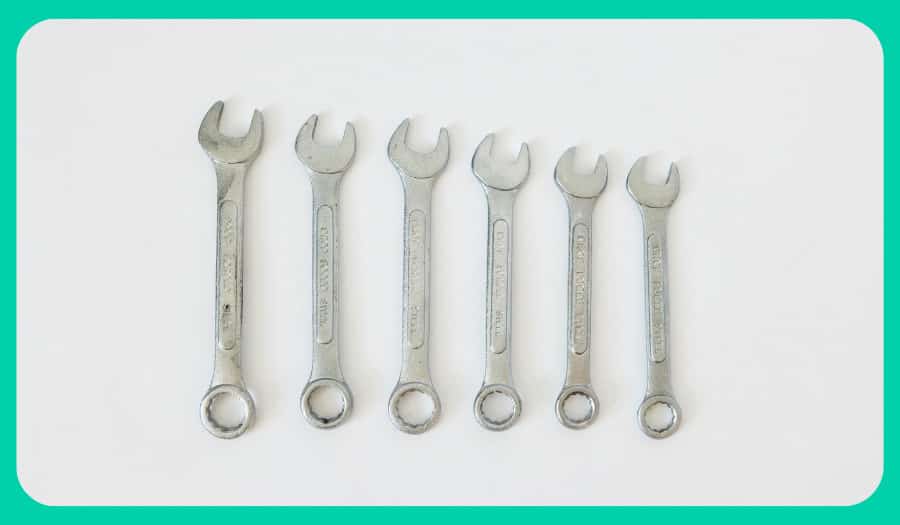 Using an automated report building tool like Metrics Watch can help you keep track of data and KPIs for both you and your clients. As the company points out in their tips for better (and more profitable) tracking on the platform, so many marketers fail to use Google Analytics to its full potential.
Automation Tools
Marketing automation often plays a pivotal role when a marketing team or company creates a strategy or campaign. This can aid in streamlining processes and improving the client experience with better personalisation.
As with most things digital marketing-related, there's an arsenal of tools at your disposal to help you. Whatever the size of your client's company, marketing automation platforms will aid and influence their marketing journey.
Most companies nowadays rely on SaaS (software as a service) to provide brand content or to liaise with customers or potential leads. Many SaaS automation tools are also extremely affordable, and will give you a good ROI.
Search Engine Optimisation (SEO)
SEO is a renowned, powerful strategy for driving traffic to your website by ranking it higher in search engines such as Google, Yahoo, and Bing. It's unanimous with content marketing strategy.
There are many tools available to assist with keyword research and other SEO-related initiatives – Ahrefs, Moz and Ubersuggest being among them. Alternatively, it could benefit your business to invest in the services of an SEO consultant who will analyse the SEO issues specific to your site and suggest strategies for improvement.
How to Build Your MarTech Stack
As with most things, there is no 'one size fits all' solution to creating the ultimate MarTech stack.
There are, however, steps you can follow to help you create your stack that will both influence growth and generate leads within your agency. You can also do this at the beginning of each year/quarter, when outlining your marketing budget.
Identify Primary Marketing Strategies & Goals
This may seem like a no-brainer, but it's important to be clear about your marketing goals and what you wish to achieve from your strategy.
You can start by looking at the strategies that may already be in place. This will help you to see what's working and what isn't, as well as what tools to incorporate that may not have been implemented yet.
For example, if one of the goals is to increase website traffic, purchasing SEO software may be the ideal solution.
Analyse the Challenges Your Agency Faces
What are the challenges you face on a day-to-day basis? It can be useful to create a questionnaire to keep on top of this.
Simple questions such as "What takes up too much time within the daily workflow?" and "What obstacle would we like to remove?" will give you an idea of where time and money are being wasted and could be put to better use.
Establish a Budget
It's another no-brainer, but settling on a budget will be the foundation of your stack flexibility. Do this first before getting carried away with creating your dream stack that may not be attainable.
There is more than one way to go about organising a budget:
Determining the budget per tool
Determining the budget per strategy
Determining the budget over a set time (monthly, quarterly or annually)
If you create your budget per tool, bear in mind that most tools are available as either a monthly or annual subscription.
This can be an inconvenience if you choose your stack tool for monthly or quarterly use and then realise the tool may not be ideal for the future marketing of the brand.
Research the Tools for Your MarTech Stack
Once your budget and strategy are in place, you can focus on obtaining your stack tools. Keyword research is a good place to start. Keep an account of your tool wish list, including the cost and a general product description.
Having this on paper (or in an Excel spreadsheet) will help you to visualise your stack and work through a process of elimination until you have achieved your desired stack.
Consider Non-Marketing Tools for Your Stack
This may seem like a maverick move for a digital marketing agency, but don't forsake the generic business tools that can benefit a marketing strategy or campaign. Project and workflow management systems (such as Trello and ClickUp) are a good start. Even if they don't work out for the marketing campaign in question, they may help your team get organised in areas where they were previously struggling.
Keep Track of Success and Change Solutions if Necessary
Monitoring the success of your stack has multiple benefits, including brand marketing planning for the future.
Keeping track of what works and what doesn't will help you save money on your budget also (remember—subscriptions can always be cancelled, so if they're not working out the way you'd hoped, cancel them and find an alternative).
An Example of a Good MarTech Stack
As previously mentioned, there is no exact template for a winning stack, but there are guidelines on a stack of solutions that generally work well for businesses. An example:
| | |
| --- | --- |
| REQUIREMENT | TOOL/PRODUCT |
| Collaboration | Google Drive |
| Communication | Slack |
| Project Management | ClickUp |
| Content Creation Tool | Canva |
| Non-copyrighted stock image bank | Unsplash |
| Language Tech | Grammarly |
| Website Visitor Analysis | Google Analytics |
| Email Marketing | Marketing Hub's Email Marketing Tool |
| SEO | Ahrefs |
| Social Media Marketing | HeyOrca |
The best part about this stack? Almost all of these products have a free package or will allow you to trial the product for free before purchasing.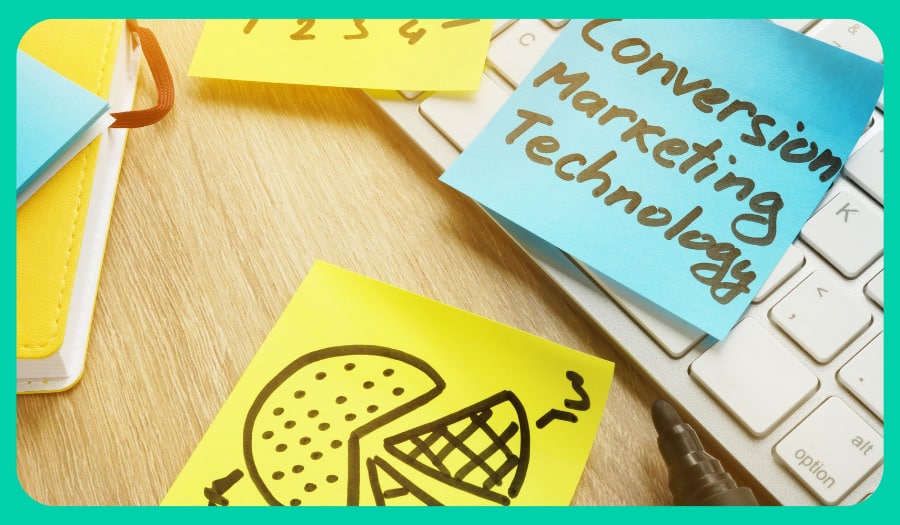 MarTech Tips for Your Stack
Don't be disheartened if you don't nail the ultimate MarTech stack straight away. It can be a case of trial and error. To help you on your way, here is a list of some of the industry's most insightful tips:
Prioritise your strategy
While most marketing technologies tick a number of boxes, don't rely on technology to solve all problems and do all of the work for you. Your technology is only as powerful as the strategy behind it. As the old saying goes: it's not what you have, but how you use it that counts!
2. Keep it simple
Don't feel the need for overkill when it comes to your stack. Less is often more. As the brand grows under your marketing leadership, it's likely that it'll outgrow its stack too, and that's ok – it should. You can adapt and evolve your stack along the way.
3. Keep on top of your admin
A good strategy should be well documented. This is important if you're working with a brand for the first time, or with a company that is recruiting you with the main target being growth and expansion. Meticulously keep tabs – future-you will thank yourself for it!
4. Single purpose point solutions
For those unfamiliar with the term, a point solution is a product/service that addresses one specific need in a marketing team or digital marketing agency. For example, a piece of software designed to focus on one task exclusively, and do that task well.
While it's inadvisable to pepper your stack with point solutions, using a couple may serve you well. It's important, however, to bear in mind how and if it interacts well with the rest of your tech, and what you need to do to keep it running. Then you can ask yourself if it's worth the cost.
5. Ask yourself who will be using these tools and are they appropriate for their set of skills?
Maybe you're a marketing whizz who is adept at marketing technologies and learning how to use new tools. But it's important that the stack is user-friendly for all members of the team. Over-priced and over-complicated products don't always serve well, which leads us back to point number two–keep it simple!
Potential MarTech Challenges
New tech: MarTech is ever-evolving and it's important to keep up with new channels and resources.
Complacency and stagnation: A previously successful stack can lull a marketer into a false sense of security that it is a tried and tested method and cannot fail. Every company is unique, and its stack should be unique too.
Economic downturn and redundancy: The pandemic has been a precarious time for most businesses; so redundancy should be considered as a potential barrier within a MarTech stack during such times.
Integration: Integrating tools into a stack can be a challenge for a lot of marketers, and a use of multiple tools can often result in an influx of data that can be a trial to sift through and evaluate.
Conclusion
Your MarTech stack should be an evolving asset to a business and should be reviewed regularly. Once your tools have been well-thought-out and put into place, your strategy should run like a well-oiled machine, resulting in increased team productivity, improved customer relations, and a clear runway for company growth.
If you need some assistance with any of the topics covered within this article, we offer several plans that are beneficial to marketing agencies, specialising in social media content and blog writing. We're confident you'll love working with us, but if you decide your investment wasn't worthwhile, we'll give you a full refund anytime within the next 20-days of signing up.
Social Media Posts Plans – from £100/mo
SEO Blogs & Newsletters – from £120/mo
3-5 handcrafted posts per week
A dedicated UK-based Content Creator & Editor (No AI)
Relevant images and hashtags
Dedicated Customer Success Manager
Order articles anytime – 5 day delivery + revisions
A dedicated UK-based Writer & Editor
Order blogs, newsletters, or LinkedIn newsletters
Learn more →
Learn more →
Still on the Fence?
Find out how our services work and which plan is right for your business. Book a demo call today.