Why Does MarTech Matter?
It's important for B2B marketers to stay up-to-date with the latest social media marketing technology to deliver their social media strategic visions effectively.
Today great social media doesn't just happen. It needs to be carefully crafted, managed and measured and there's an increasing range of social media software and tools to help you do this.
This article looks at how marketing technology and software are changing the way businesses use social media, and the benefits that marketing technology, or MarTech, can bring.
What Are the Benefits of Social Media Marketing?
Being present on social media is critical for modern business. It helps to:
Generate and increase brand awareness
Showcase your brand
Engage new followers and create new connections
Reach out to leads and new prospects
Gather insight on marketplace trends
Establish thought leadership
Create targeted campaigns
Increase conversion rates and sales
Get customer feedback
Creating and maintaining a consistent social media presence is time-consuming however, and often one of the first things to fall by the wayside with busy small businesses. This is where marketing and automation tools can add real value. Social Media Marketing Software
Growing enterprises have to deal with bulk content development and a range of social media activities including creating timely content, targeting the right audience, scheduling posts, and monitoring and analysing engagement.
Social media marketing software can be incredibly useful in helping B2B marketing teams and enterprises manage and scale their social media strategy and activities.
There are a number of software tools available that can help businesses improve their social media strategy and presence, by:
Targeting the right audience
Streamlining social media activities
Understanding the best social media processes to employ
Innovative Technology for Social Media Marketing
There are 3 fundamental types social media technologies for marketing:
Content marketing tools
Data management tools
Customer relationship management (CRM) tools
Whether it's generating leads, uncovering new marketing opportunities, building brand awareness or managing customer relationships, the technology exists to support these activities.
Disruptive technology in social media is a consistent feature. Some tools and social media software respond to this by combining a range of social media marketing functions into one platform, making them cost-effective and user-friendly.
MarTech in Social Media Marketing
MarTech encompasses a range of software and tools designed to assist in achieving marketing goals and objectives. Companies often utilise a group of marketing technologies customised to their needs – this may also be called a 'social media stack' or a 'MarTech stack'.
Today a MarTech stack is a modern business staple, key to the running of digital and social media marketing campaigns. Building an effective stack is important for successful customer outreach and sales.
What Are the Benefits of a MarTech Stack?
With the right MarTech stack, you can improve and optimise your social media marketing processes, and discover more ways to connect with customers and generate leads. You can also automate outreach, and enable more detailed evaluations of your campaign results.
MarTech can also help improve marketing productivity by streamlining marketing processes. This can be of significant help when calculating the return on investment (ROI) of any marketing activities.
Best Social Media Software
To be honest, there isn't one 'best' social media management software. Different social media tools and software specialise in different aspects of social media marketing. The following will usually determine the most beneficial tools for a business to consider:
Budget
Overall social media strategy
The wider digital marketing strategy
A good social media stack should include a tool for every aspect of social media marketing. This means a stack would generally consist of tools for:
Lead generation
Conversion or sales
Customer support
Data gathering
Analytics
While there are many social media tools for marketing, some are particularly B2B-friendly, and some support small enterprises on a tight budget better than others.
Marketing Technology for Sales
Sales, customer support, and Customer Relationship Management (CRM) tools are all important components of a well-built MarTech stack.
Selling platforms that integrate with social media can help automate the whole sales process from prospecting to lead nurturing and conversion.
Social Media Tools for Advertising and Promotion
Advertising and promotion are core components of social media marketing. Social media tools support solutions like helpdesks, virtual assistants, knowledge bases, and decision-free software that improve engagement.
CRM systems provide a centralised solution for businesses to manage customer relationships. They help to automate, organise, and sync the sales, marketing, and customer support actions of a business.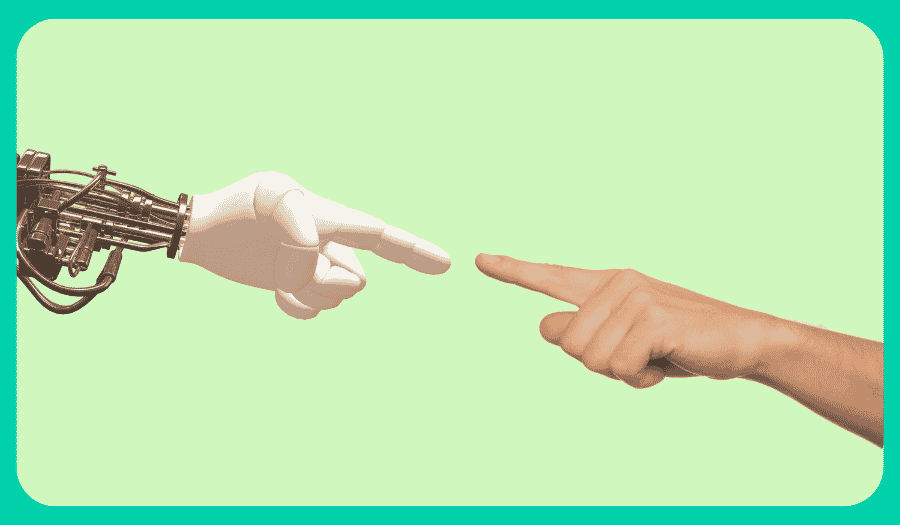 Best Social Media Marketing Tools for a Budget
The choice of social media tool ultimately hinges on a company's budget.
Buffer is a good example of a social media marketing tool that is not too expensive, but still offers a way to reach a range of standard social media marketing goals. 
Buffer works with multiple social media platforms from a single panel, enables scheduling of bulk posts in advance, and keeps track of post analytics. It works for Facebook, LinkedIn, Instagram, Twitter, and Pinterest.
Other useful tools in this area include:
These tools monitor followers, audiences, and engagements with businesses, and launch targeted content to catch their attention.
Email Marketing Integration Tools
Email marketing is arguably the most tried-and-tested, analysed, and scalable social media marketing channel available. Some great examples of emailing tools and software for social media marketing include:
Lemlist: an emailing platform primarily focused on deliverability, emphasising the best times to send your emails and how often to do so to increase clicks and open rates.
Moosend: an affordable and user-friendly email marketing tool, representing a surprisingly robust email solution for enterprises beginning to build their contact list.
Mailchimp: an all-in-one email marketing platform that specialises in bulk, transactional emailing and automation to reach your customers and prospects with targeted campaigns and powerful data metrics analysis.
Tools That Monitor Mentions of Your Business on the Web
The best way to track and monitor mentions of a business online is by using an advanced online monitoring tool. It can help define customers' expectations and optimise a business' profile and image-oriented activities.
Examples of these tools include:
Hootsuite: ranks highly for its tracking and analytics tools. It enables analysis of engagement and trends for regular posting and social media ads in real-time.
Google Alerts: a free tool for monitoring businesses' Google search engine results. It searches for mentions in blogs, videos, social media marketing news, discussions, and books.
Sprout Social: Sprout gives users access to mentions on Facebook, LinkedIn, Twitter, Instagram through integration with the free Google Analytics platform.
Mention: helps search for brand mentions on blogs, websites, social networks and forums using phrases that can be preset.
Lead Generation Tools
Every lead generation campaign should have two clear things:
A strategy to target prospective customers, and,
The right tools to execute and monitor the strategy
B2B Lead Generation tools are types of software designed to assist with capturing leads. They are usually automated to free up the users' time to focus on developing campaigns.
There are three things make for a good lead generation tool:
Usability
Integration with other existing marketing tools
Features to streamline lead generation campaigns
There are different types of social media lead generation tools and software that serve different purposes. Some of the functions they can include are captured in the table below with examples of providers:
Tool Type
Purpose of Tool
Inbound Lead Generation
Drive leads to a business website. Examples are email subscription calls-to-action on a website, Linkedin Sales Navigator and LeadPages
Outbound Lead
Generation
Finds and messages leads through social media, emails, and calls. Hello Bar is an example
Marketing Management
Measures lead generation performance to target quality leads and enhance lead generation campaigns
On-page Lead Generation
Captures leads through a website using lead capture forms
Conversion Rate Optimisation (CRO)
Helps increase leads and convert them to sales-qualified leads
Email marketing tools
Create nurturing campaigns to engage prospects. Examples are MailChimp, Klavyo and Zappier
LinkedIn Marketing Tools
LinkedIn lead generation is the most effective platform for B2B lead generation; LinkedIn being the world's largest online professional network.
The top LinkedIn marketing tools to help boost sales are:
Campaign Manager: an all-in-one advertising platform allowing ad accounts and campaigns to be set up and run in one place.
LinkedIn Dynamic ads: are personalised ads targeted to each follower based on their LinkedIn profile data such as job title, company name or profile photo.
LinkedIn Sales Navigator (LSN): built for B2B sales, LSN is available for individuals or teams who are sales professionals. It has a powerful set of search capabilities that can enable targeting of specific companies and people, tracking leads and engaging with prospects.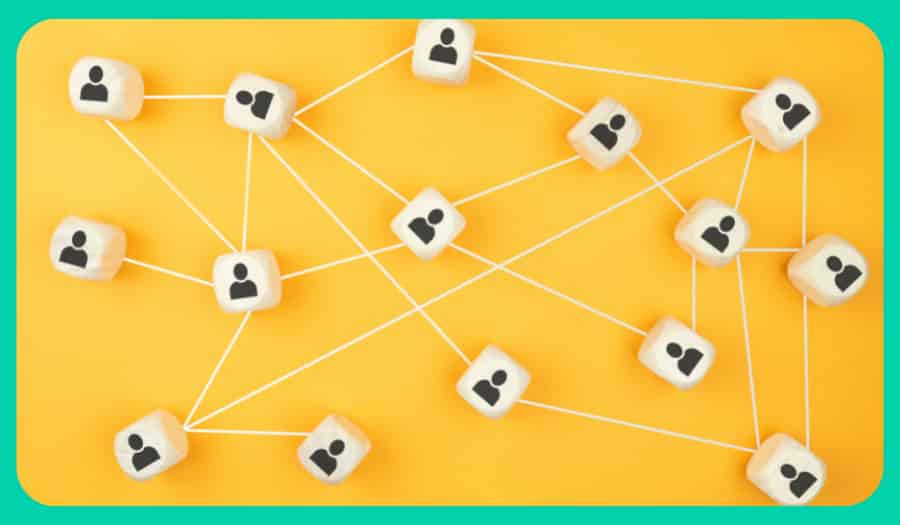 Facebook Marketing Tools
Facebook is also a highly rated platform for social media marketing, thanks to its more than two billion users and high conversion rates.
The best Facebook marketing tools are:
Facebook Page Barometer: designed to check the health of a Facebook page with stats on reach, virality, engagement, feedback and more. It also compares results to other pages' results.
Facebook Ads: for creating and running targeted ad campaigns with the facility to get performance.
The Future of Social Media Marketing
Social media marketing technology will continue to evolve and become more crucial in modern business. MarTech will need to adapt to a shifting marketing environment, just as traditional marketing has been doing.
Before investing in MarTech, marketers should be aware of the following social media marketing trends:
Lead generation: There's an increasing focus on lead generation in social media, and this is set to increase.
Focus on Retention: Marketers know that it costs 5x more to attract a new customer than retain an existing one. More tools will evolve that help with customer retention.
Artificial intelligence: With the aid of different AI tools, marketers can choose the right social media marketing strategy for their campaigns, track their audience, analyse performance, and more, with ease.
Expert Social Media Agency
A comprehensive social media stack is a great, but it takes more than good technology to bring it to life. Even though the tools on offer are incredibly useful, there's still a significant amount of time investment involved (as well as cost) to become proficient in their use.
For a busy team on a tight budget, it can be more beneficial to outsource the management of social media to an expert social media marketing agency.
Tech savvy, and with years of experience in testing and using different marketing and automation tools, a social media agency can be a cost effective way to meet your social media goals.
At 100 Pound Social we provide affordable social media content creation and blog writing services. We work across a huge range of different industries, including Consulting, Information Technology Services, Marketing, SaaS, Finance and more.
Social Media Posts Plans – from £100/mo
SEO Blogs & Newsletters – from £120/mo
3-5 handcrafted posts per week
A dedicated UK-based Content Creator & Editor (No AI)
Relevant images and hashtags
Dedicated Customer Success Manager
Order articles anytime – 5 day delivery + revisions
A dedicated UK-based Writer & Editor
Order blogs, newsletters, or LinkedIn newsletters
Learn more →
Learn more →