Is It Possible to Create LinkedIn Posts for 'Boring' Businesses?
Industries and businesses considered 'boring' can often struggle with compelling content for social media, but in reality it doesn't have to be hard to create engaging LinkedIn posts for 'boring' businesses!
LinkedIn has quickly established itself as one of the greatest tools for social media marketing, recruitment and establishing a strong brand presence.
So, is your business making the most one of the most powerful tools for social media outreach?
LinkedIn Growth
LinkedIn has confirmed the accounts of 675 million users worldwide and claims that roughly 50% of businesses with 100 or more employees use LinkedIn as a powerful marketing tool.
This growth is expected to continue rapidly year over year, as more companies present their brand offering and work to build a legacy through the world's top professional networking site.
LinkedIn marketing can be harnessed to not only boost brand presence online but can also be tailored to direct users into your sales funnel, boost conversions, and build a strong overall rapport with your customers to create loyal brand followers for a lifetime—for entrepreneurs and business owners in any niche!
In this article, we'll be examining the top social media strategies to use with LinkedIn, how to create LinkedIn posts for 'boring' businesses, and how to efficiently outsource your social media tasks so that you can focus your time where it truly matters – running your business. Why Your Business Should Have a Social Media Strategy on LinkedIn 
A common misconception among businesses is that they do not need to have a social media strategy. This can be due to a fear of lack of engagement, a lack of knowledge or the best strategy to employ, or the pervasive thought that their sector will not be 'marketable' on social media.
Every niche is marketable, able to create a following and make an impact on social media. All that this requires is a clear brand offering, a consistent presence, and a post strategy that is tailored to speak to the needs of your consumer.
This is true for every single niche – even the ones that have been commonly thought of as 'boring' or 'non-marketable' on social media.
Some traditionally considered 'boring' sectors that are now being marketed in the social media space are:
Industry service providers
Software as a service (SaaS) initiatives
New apps and web-based services
Manufacturing and fabrication-based businesses
What Type of Content You Should Post on LinkedIn 
As with any platform, there are certain types of content that users are more drawn to that can boost your engagement. While you can greatly improve your conversions simply by employing a few basic concepts across all social media platforms, it's also a good idea to have a targeted approach in your strategy that applies directly to the platform that you're posting on.
You should also consider the types of audiences you may encounter on LinkedIn. In addition, you may want to consider creating the concept of your "ideal customer," so that way you can create an efficient and tailored marketing plan to reach them in a way that they can clearly understand and resonate with.
If your business sales are predominantly B2B, this is especially important to bear in mind as you navigate your LinkedIn posting strategy. LinkedIn is a worthwhile platform to market on, due to the fact that its user base is made of large amounts of professionals looking for value from your content.
LinkedIn as a Platform
LinkedIn's interface and newsfeed-style post area allows for easily-to-read long form content that can establish your business as an authoritative entity, and truly speak to the needs of other businesses. The audience and format of the platform allows you to have a better chance of engaging with higher-quality leads.
For businesses, LinkedIn presents a more authoritative social platform — standing out from the fray of photo-centric or more casual applications such as Facebook or Instagram.
As with other social media platforms, you'll want to curate your content to be especially clear, readable, and shareable for LinkedIn members. Begin to think about what content can create value for your followers and for the businesses that you are trying to connect with.
Examples of content that generally does well in marketing initiatives are:
Infographic posts
Business quotes or other related quotes
Creative and high-quality imagery with value-driven content
Statistical analysis
Industry related Q&A style format
You'll want to for the most part avoid "fluff" posts, or posts unrelated to your business. That being said, a carefully placed 'off topic' post can sometimes do very well, if it resonates with your audience.
When developing your LinkedIn social media management strategy, you should bear in mind that this may be a client's only chance at interacting with your business and what it offers.
Posting Guidelines for LinkedIn
You should consider the following general guidelines for the majority of your posts:
Does this content align with the values and focus of the business?
Does this content align with the predetermined content pillars?
Does this content include an eye-catching image or scroll-stopping quote?
Does this content provide value to the consumer or establish brand authority?
If you can answer these questions in the affirmative, you are more likely to have a high-quality and well-crafted post.
Many businesses struggle to get assets for their social media content . If this is the case for your lesser-known business niche, you aren't alone! Many royalty-free stock image services have been created to meet this need.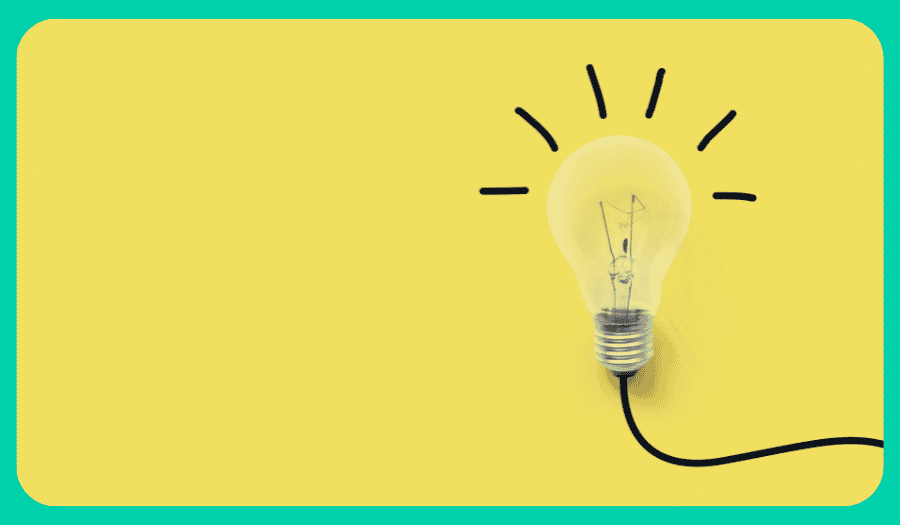 How to Determine What to Post for Your LinkedIn Social Media Marketing Strategy
If you haven't already determined your content pillars, this can be a significant tool that can help you as you work to refine your strategy. Your pillars determine what areas of content you can provide value or authority within, and can be the guiding principles behind each post.
For example, if you were a traditionally 'boring' niche (such as medical device manufacturing, for instance), your pillars may look like:
| | | |
| --- | --- | --- |
| PILLAR | Aligned Topic | Target Audiences: |
| Content that Informs Consumer | "Situational Use of Product in the Medical Field" | Hospitals, medical agencies, practices, professionals |
| Content that Entertains Consumer | "Viral Challenge with Product X" | Hospitals, medical agencies, practices, professionals |
| Content that Establishes Need to Consumer | "How X Product Changed the Life of Person X" | Hospitals, medical agencies, practices, professionals |
Best Practices for Developing a LinkedIn Post Strategy 
LinkedIn is different from other platforms, as the focus is on connecting like-minded professionals. In other platform spaces, you have the opportunity to experiment and try to reach new markets and niches. While you can also do this with LinkedIn, it is more efficient to work to clarify your brand offering and find the best (and most easily received) way of marketing this to your related industry or clients that you serve.
By developing an optimised strategy, you can…
Increase your conversions and boost sales
Increase your brand authority
Build rapport with individuals via direct message and comments, focusing on networking
Gain followers and engagement, which will put you higher in the algorithm
There are several ways to platform-optimise, thanks to LinkedIn's unique features and easy-to-use interface.
Develop Your Hashtag Strategy 
Hashtags have taken the world by storm since the dawn of social media – and have been used, loved, and abused, widely by avid fans seeking one thing: exposure.
Hashtags can create great value for you if you employ a strategy that is targeted and platform specific. When developing your plan for hashtag use on LinkedIn, you should first do research to evaluate how much use that specific hashtag is getting. For higher-traffic hashtags with millions of posts tied to them, they can provide higher levels of immediate exposure: However, this can fade quickly as more posts flood the space.
If you choose to employ this strategy, it is important to realise that your posts may have a shorter life. However, if you consistently use a set of (3-5) hashtags that have moderate popularity and consistent audience, you may find higher levels of engagement and inquiry. For example, consider this hashtag table and potential value behind each post:
| | | |
| --- | --- | --- |
| HASHTAG CHOICE | AVERAGE VIEWS/POSTS | LIFE OF POST (Estimated) |
| #workflow | 1.5 Million | 45 minutes |
| #medicalmanufacturing | 20 Thousand | 5 hours-1 day |
| #MedRightmanufacturing | 50 (your company's hashtag) | Weeks-Evergreen |
Determining your overall platform goals will inform your hashtag usage and standard operating procedure.
Make a Good First Impression to Grow Sales With Social Marketing on LinkedIn 
It is important that before any marketing efforts are made (either personally, or on behalf of the business) that your profile is optimised on LinkedIn.
This can include:
Posting relevant newsfeed items that show your interest in the industry
Making your profile personable and relatable where possible
Adding rich imagery, including headshots and cover images
Emphasizing your skill at former jobs to establish authority
People ultimately want to harness the power of social media to connect with a person — not a brand. Often, individuals will revert back to your profile and examine the person behind the post—and then determine if they'd like to take next steps toward a sale or engagement activity.
Toss the 'Marketable' Mentality: LinkedIn Posts for 'Boring' Businesses Don't Have to be Dull!
As mentioned above, this is a common trap that many business owners can fall into as they work to develop their marketing plan. Don't let this happen to you!
All it takes to be successful in the social media space is clarity, consistency, and value. Your business could get groundbreaking results, simply by employing a strong strategy and optimised posting plan with each platform.
Shifting into the growth mindset can take work, time and effort but can produce fantastic results, if done correctly. If your business does not have the time or capacity to undertake a strategy in-house, often value can be found in employing an experienced social media management service.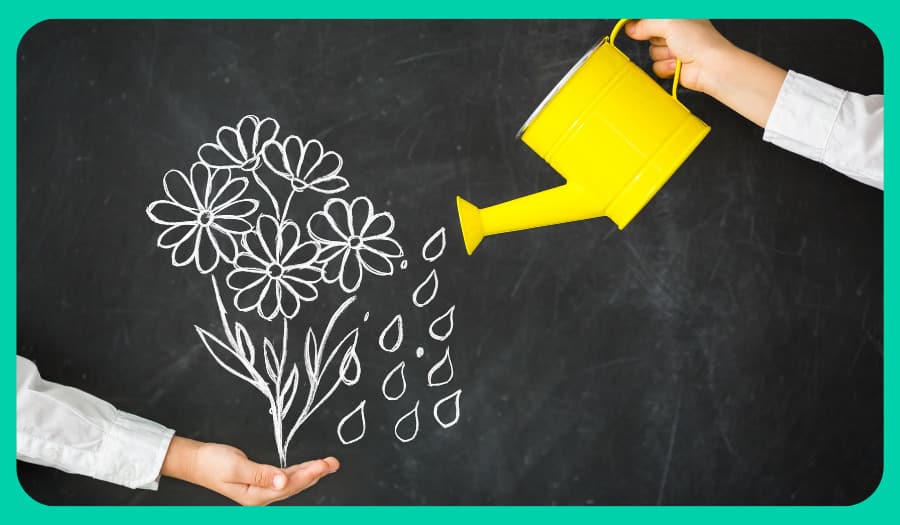 Grow Your Audience With Professional Social Media Management Services 
Many business owners can benefit from the services of a professional social media management agency. Marketing strategies take time and require evaluation and tailoring frequently. Your time can be best spent at the helm of your business, and in partnership with experts who can deliver you the results that you need.
When searching for an agency, look for services that are ready to provide you client case studies, samples, and a full walk through of the results that they can bring to your business. A reputable agency should have no problem showing you the analytics behind successful client studies and coming into partnership with you to answer any questions that you may have.
100 Pound Social combines collective years of marketing experience and a love of content curation to meet the needs of your unique business.
With affordable monthly plans, we work alongside our clients to create a plan and payment schedule that suits your needs — and provide ongoing client support to deliver you the results that you need, every time.
Social media doesn't have to be difficult. Why not employ the resources from an expert social media management agency to create engaging LinkedIn posts for your 'boring' business, and keep your time where it counts – leading your business.
Social Media Posts Plans – from £100/mo
SEO Blogs & Newsletters – from £120/mo
3-5 handcrafted posts per week
A dedicated UK-based Content Creator & Editor (No AI)
Relevant images and hashtags
Dedicated Customer Success Manager
Order articles anytime – 5 day delivery + revisions
A dedicated UK-based Writer & Editor
Order blogs, newsletters, or LinkedIn newsletters
Learn more →
Learn more →