7 Social Media Marketing Metrics Every Business Owner Should Understand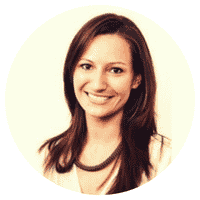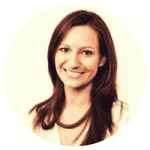 Written by Victoria Lee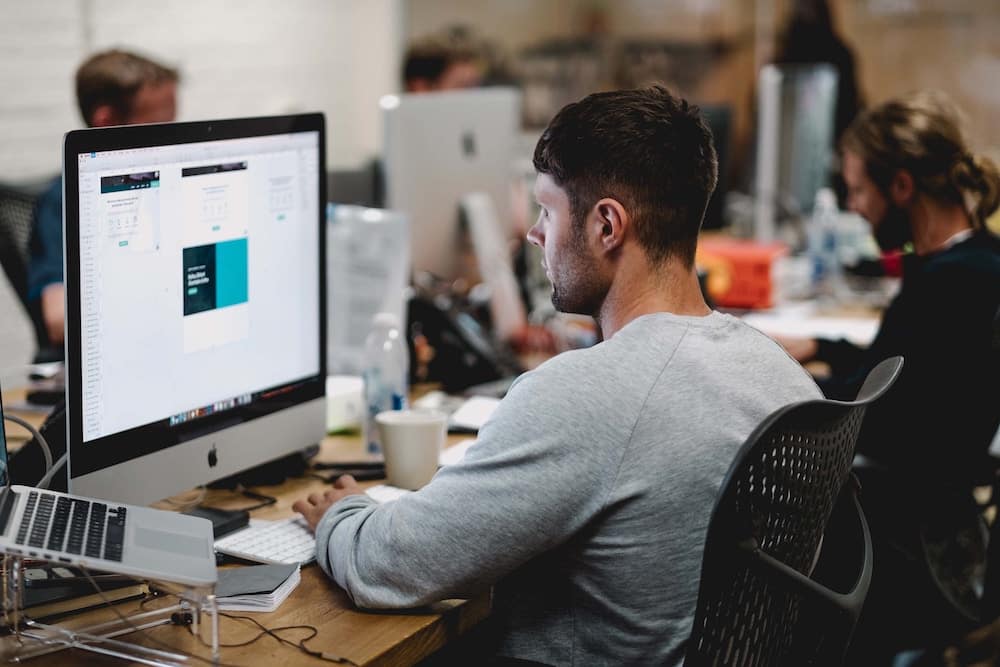 Understand the impact of your social media investment is vital. This post highlights the metrics you should be tracking.
1. Follower growth
Follower growth is the most basic signal that your business is gaining social media traction. A Follow or Page Like signifies that someone has taken an interest in your business.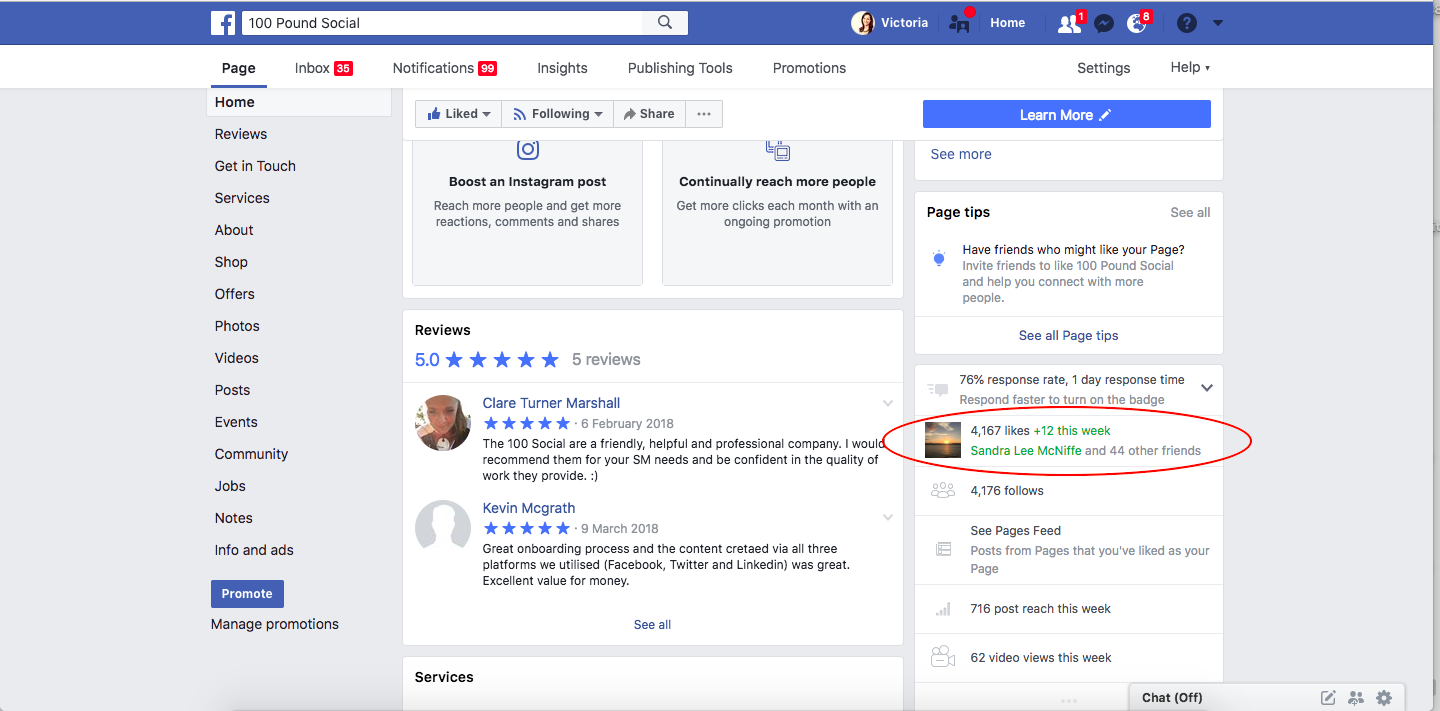 For Twitter, Instagram, and LinkedIn Company Pages,
Follower
numbers can be found on your social media profile page. Use your number of new 'connections' each month to track growth on your personal LinkedIn profile.
Achieving follower growth (or any kind of social media growth) requires daily growth activities, as well as regular, consistent posting. Download our Facebook, LinkedIn, and Instagram DIY Growth Guides to find out exactly how to grow your own social media pages.
2. Post Likes
The direct response of your audience helps you understand which types of posts perform best, and which post topics are most popular.
At 100 Pound Social, we create social media posts for over 100 businesses. We track all 100 Pound Social customers' post performance each month, and adjust their content strategy for the following month accordingly.
3. Audience demographics
Understanding your social media audience demographic can inform your entire marketing strategy.
Facebook
Under Insights > People > Your Fans, you can access information about the your fan-base, such as their geographical location, age, gender, and other demographics.
Twitter
Visiting the Analytics section on Twitter, and then selecting Audiences, will give you an overview of your follower demographics, interests, and the type of devices they use to access Twitter.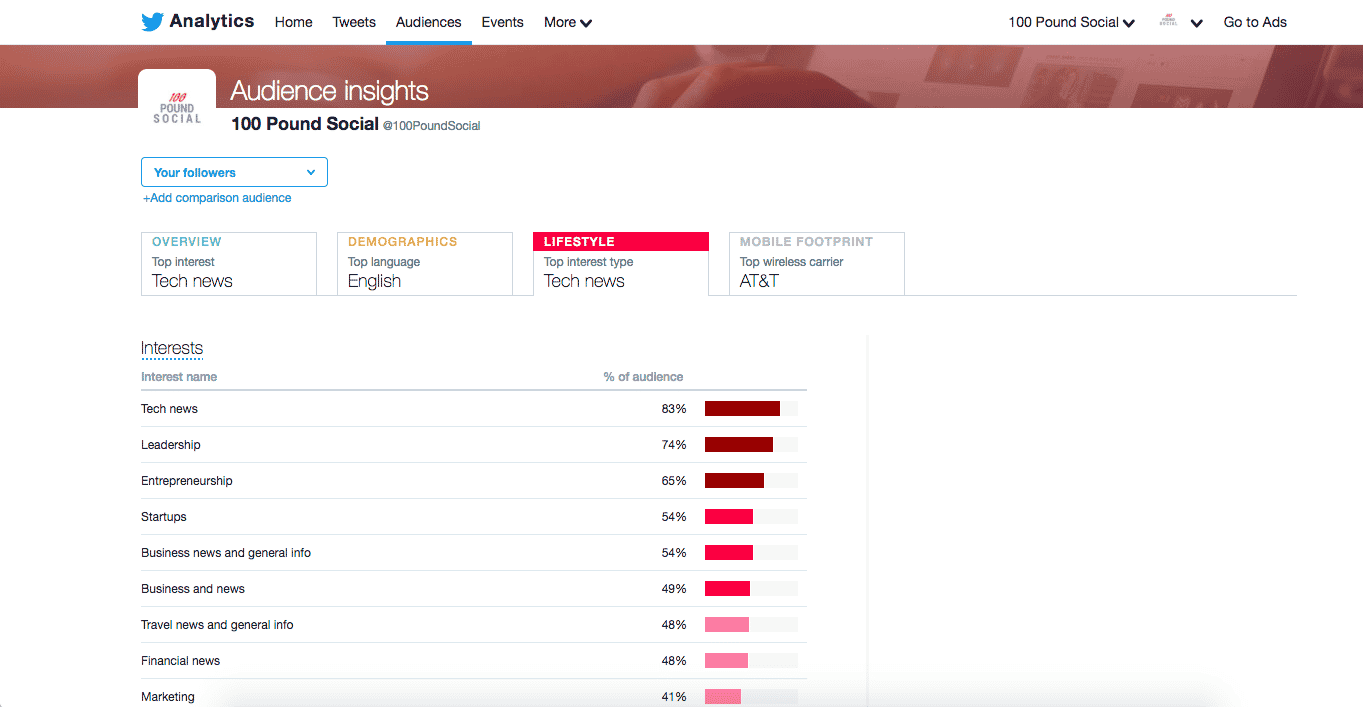 4. Examine Click Rates
Sometimes a post can perform really well – but get zero Likes or Comments. Huh? How's that? There are certain posts that users don't like publicly commenting on, but they will click-through on the link in the post to find out more.
Checking your click-rates is important. That blog post you wrote last month may have only received a few Likes, but it could have driven a wad of traffic to your website.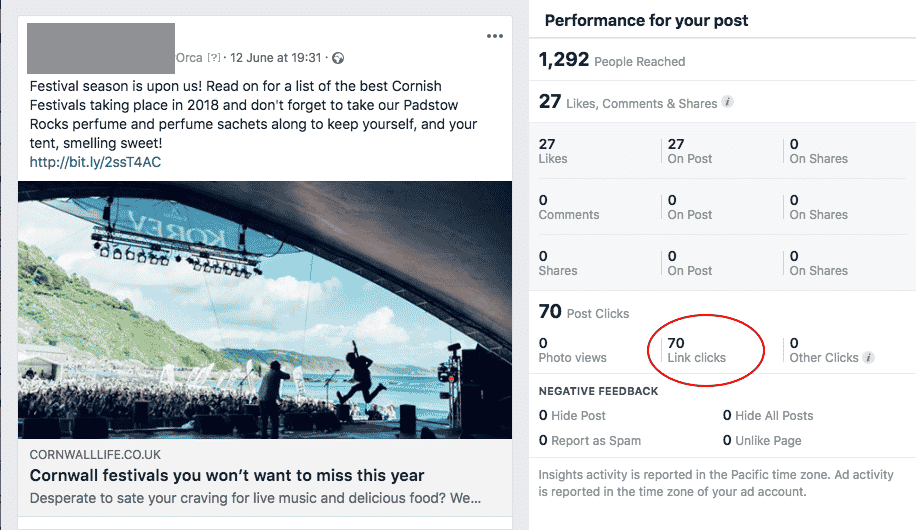 5. Review replies and comments on posts
Because replies are typed out, they go one step further than 'likes' in showing the user's sentiment. Post comments should help you weed out topics your audience don't find useful or stimulating, as well as highlighting topics you should focus on in the future.
6. Determine Reach
'Reach' is the number of users you've reached both within and outside of your audience. When users engage with your social media posts, their activity is usually shared with their connections. That means your post may show up on their connection's feeds. This increases your page's reach.
Facebook
Open your Business Page on Facebook and go to Insights > Reach
The top graph shows your post reach. This is basically the number of people who saw your posts during a certain time-span. (Change the time-span in the top right).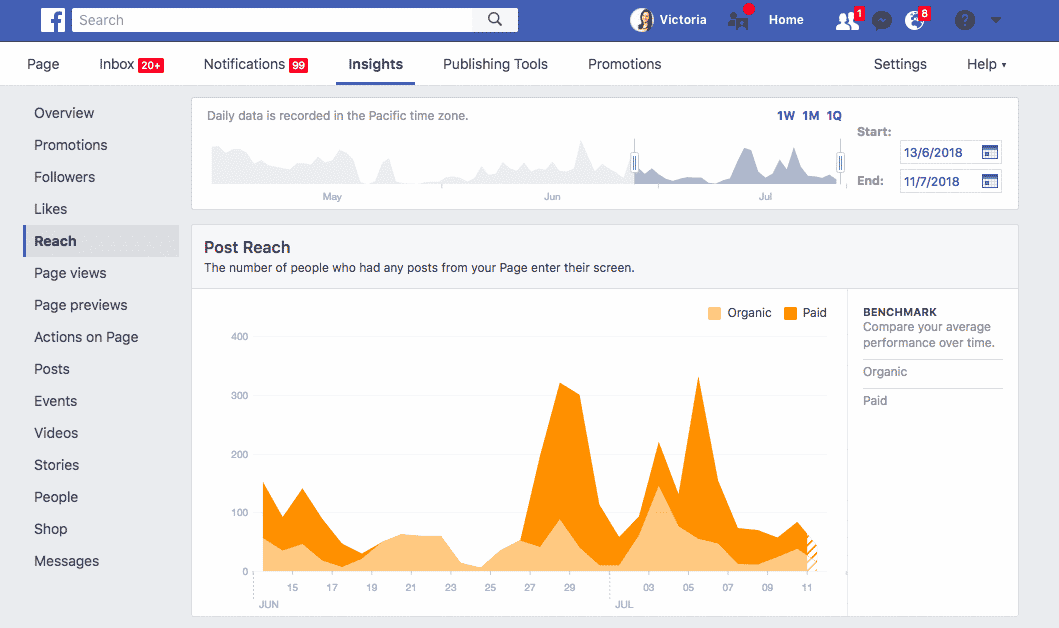 Scroll to the bottom of the page to see your Total Reach. This is the number of people who saw
any
activity from your page as a result of followers engaging with your posts, ads, mentions, check-ins, and so on.
7. Referral Traffic
Google Analytics provides a (free) minefield of information. Use your Google Analytics 'Acquisition' data to find out how your social media traffic performs once it arrives on your website.
In the left navigation menu, select Acquisition > Social > Network Referrals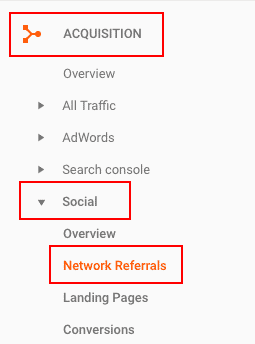 The Network Referrals tab will show you traffic referred from social media to your website, as well as: view session counts, page views, duration, and pages visited per session.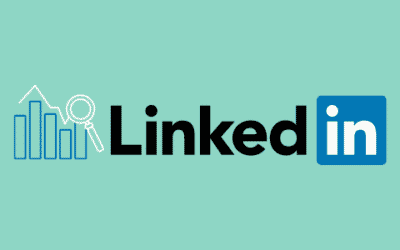 What Should I Post on LinkedIn? As of 2022, LinkedIn boasts over 810 million users worldwide, and is one of the top social media platforms for growing your business. With statistics like this, every B2B company should be utilising LinkedIn to expand their business -...