Using LinkedIn Marketing for Lead Generation
We've all heard about how businesses are leveraging their online presence to generate leads, especially those in the business-to-business (B2B) arena, but have you ever wondered how you could utilise these strategies for your own business? Read on to learn all about why LinkedIn marketing is important, and how digital marketing with LinkedIn can help you to reach more leads.
What is LinkedIn Marketing?
LinkedIn marketing is one of the best ways to generate leads for your business. Managing a brand presence on LinkedIn helps you in many ways:
● It helps create awareness about your brand, products, and services.
● It enables you to improve your brand reputation.
● It allows you to position yourself as a thought leader in the industry.
● It helps you generate leads and nurture your prospects.
● It's an excellent way to provide after-sales support to your customers or clients.
Essentially, LinkedIn marketing can be defined as the process of generating leads for your business, creating and nurturing business relationships, and increasing your brand awareness, all through the social media platform LinkedIn.
In broader terms, LinkedIn marketing can be categorised in the following two ways:
Organic marketing: a way to promote your products or services through organic, i.e., 'non-paid' activities – such as posting to your LinkedIn Profile.
Paid marketing: this is a way for you to market your products or services through paid advertisements by running ads and collaborating with influencers and promoters, etc.
Each of these has its own merits and could suit your business objectives depending on your budget, time constraints, and resources.
Pros
Cons
Organic
It involves little financial investment since you're not spending any money to promote your content or run ads.

It helps you create great content since the more innovative, creative, and relevant it is to the audience, the more likely they are to engage with it and, thus, with your brand, products, or services.

This is effective in the long run as it helps yield more authentic results over time.
It's more resource-intensive since it involves manually promoting your content.

It may take a considerable amount of time to see results. It's difficult to reach your target audience because you don't have control over who your content reaches.
Paid
Precise targeting helps you find your audience, which ensures they get the opportunity to engage with your content.
It helps you build your 'followers' considerably faster since you're able to reach more people faster.

You can leverage the network of other prominent figures in your industry if you're collaborating with influencers in exchange for monetary compensation.
At times, your ads may be ignored because consumers may feel they are being forced to view your products or services.

Investing in paid advertising doesn't always guarantee results.

It requires a financial investment, which can be a tough ask for small businesses. Setting Up a LinkedIn Business Page
The first thing you need to do is to set up a Company page for your business. Creating a page just for your business helps to keep your personal profile separate from your business page. Plus, you can't send messages to prospects from a Company page, so you need both to fully utilise the capabilities LinkedIn has.
Once you've set up your page, you need to ensure you have optimised both your business page and your personal profile. This helps to ensure both are engaging and thus more likely to generate interest amongst those who visit it.
Some key points to bear in mind:
● Make sure you're telling a story that piques your reader's interest. If you're just stating facts and statistics on your page, you're more than likely to see a large drop-off in conversions (from 'visitor' to 'follower') since there's a chance people will just gloss over all the text. Here's a great way you can encapsulate your audience with the right storytelling techniques.
● Make sure your branding (your profile image, the tone of voice you're communicating and creating your content with, the design language of all your visual posts, etc.) is consistent. Otherwise, it becomes a challenge for your audience to remember your content and differentiate it from your competitors.
Prepare a Marketing Strategy
Once your page is set up and ready to go, you can begin creating and posting content. However, you need a plan. Just posting for the sake of it and hoping it generates leads is unlikely to be a strategy that will pay off.
You need to have an informed marketing strategy in place before you begin creating and posting anything. Otherwise, the chances of achieving your business's objectives are slim.
To get started, you need to adhere to the following steps to create a LinkedIn marketing strategy:
Define your goals.
Define your audience.
Benchmark against and analyse your competition.
Identify your core topics on which you'll be basing your content.
Identify which metrics (likes, engagement, number of followers, etc.)
Optimise and keep updating your strategy as you move forward.
Be sure to measure and track periodically.
LinkedIn Marketing Tips to Keep in Mind
Once you have a strategy in place and you're ready to post, you need to follow up regularly. Ensuring you follow the below steps and implement them in your daily and long-term strategy will help to secure the success of your LinkedIn marketing activity.
● Post consistently.
● Use as many relevant hashtags as possible.
● Make sure your brand is consistent throughout all your posts, be it your tone of voice, the visual design language, etc.
● Try out posting at different times to see which works best for your audience. Once you're familiar with which different time slots work best, make sure you schedule your posts accordingly.
● Experiment with your content. This ensures your audience doesn't get bored with the same old posts they're accustomed to seeing your post, but they're also eager to see what you post next.
● Stay relevant and on-trend with your content. If you're creating content that you feel is great for your brand but doesn't make a connection with your audience, you're going to lose your followers and see a reduction in engagement levels.
If you're stuck for ideas on what to write and post on social media, take a look at our LinkedIn post examples blog article.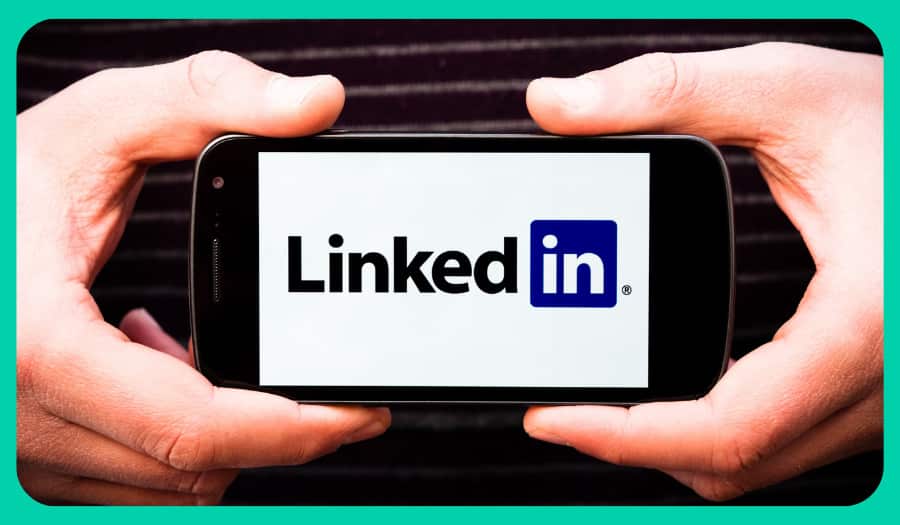 Content is King!
There's no denying that what you post impacts the success of your social media game. This is why it's crucial that not only are you posting high-quality content, but that you're also:
● Posting content of varying lengths. This could mean it could either be a short post or a thousand-word article. This helps you cater to your audience's needs, but also helps you communicate your messages in different, innovative ways.
● Sharing articles from various websites (as well as your website if you have one) helps you with your search engine optimisation (SEO) but also assists you in reaching more people, and helps to establish you as a thought leader in your industry.
Showcase the People Behind Your Success
Running ads and creating a lot of promotional pieces isn't the only way you're going to increase awareness or generate leads. Being more 'human' and talking about your company culture, the people who make it a success, the corporate social responsibility initiatives you're taking part in, are other ways in which you can achieve your business goals.
To make this simpler, let's look at this approach this way:
| | |
| --- | --- |
| Important factors | Why you should add this to your content strategy |
| Talking about company culture | This shows your customers, investors, and even your competition about how you're successfully running your business. A good company culture instils faith and encourages people to do business with you, and jobseekers to apply for open positions in your business. If you want to see what negative company culture looks like, check out this debacle. |
| Appreciating your employees on social media | Individuals who feel valued by their management feel more positive about themselves and the work they're putting in, as well as their ability to contribute further to your business. Plus, your clients and potential customers will feel more confident in doing business with you if they're made privy to seeing the calibre of your employees, their achievements, and successes. |
| Social initiatives | This can positively impact customer loyalty, encourage more people to do business with you, help you create a positive image of your business, and much more. |
The Power of LinkedIn Groups
LinkedIn Groups is a great feature that can help generate a considerable amount of leads with a lot less monetary investment involved than would be found in paid advertising.
A form of 'organic marketing', building relationships and generating leads for your business using Groups is a great way to give your sales funnel a boost.
Here's how you can go about this:
● Using your personal account, you can join several groups that align with your industry and niche. For example, if you're a graphic design studio, you should join groups that include:
○ Businesses that are constantly hiring graphic designers for their business needs.
○ Media agencies who are always in need of designers for their communication pieces.
● Create and post relevant content that helps you create awareness, drive traffic to your website, and convert visitors into customers.
● Use these groups to build and nurture relationships with existing and prospective customers by providing relevant and helpful insights and advice. This will also help you position yourself as a thought leader in the group and, thus, your industry.
There are more than a few ways to generate leads for your business, but using LinkedIn Groups is a great way to find your target audience without investing in any paid advertising.
FREE GUIDE: Looking to put what you've learned here into action? Get your free Social Media Strategy Planner guide here.
Update your LinkedIn Profile to get more Followers
Now that you've created your profile on LinkedIn, it is equally important to make sure that you are regularly updating it with relevant content. Be it in the form of comments on someone else's posts or even just a simple share of an article that caught your eye, make sure that your content is up to date.
Here are some simple steps you can follow to be ahead of the curve:
Optimise your profile according to your interests and industry.
The About section of your profile can act as a virtual icebreaker! Populate it with a concise introduction about yourself as a professional. This is where you can highlight your key achievements and what sets you apart from others. Use this to truly make your personality shine through.
Have you worked with a colleague who wouldn't stop praising you for your skills? Ask them to endorse you on LinkedIn for a specific skill. You can also support your peers by endorsing them.
Make Connections and Build Relationships
Reach out and connect with like-minded, inspiring people from your industry (and outside of it). Ask them questions and listen to their stories. With LinkedIn, you have the option to send a message along with your request.
Last but not least, the 'who's viewed your LinkedIn profile' feature is a handy tool to see who your profile is attracting.
Another medium on LinkedIn that has become increasingly popular is video content. It is popular across many social platforms, so it is important to find ways to integrate it into your content strategy mix.
Using LinkedIn Marketing for Your Business
LinkedIn can be a beneficial tool, especially for B2B products and service providers to create and implement effective marketing strategies/campaigns. The key aspects lie in knowing the right messaging and the right audience to connect with through that messaging. Ultimately, it all comes down to how well you establish and foster the relationships you have with your audience.
Other tips, such as creating thought-provoking, relevant content that will help drive viewers to click on the 'read more' button will also help to elevate your business's visibility. There is a false assumption that B2B businesses may find it tricky to attract readers due to technical language or topics but LinkedIn's more engaging features, such as polls, can help to involve your audience appropriately.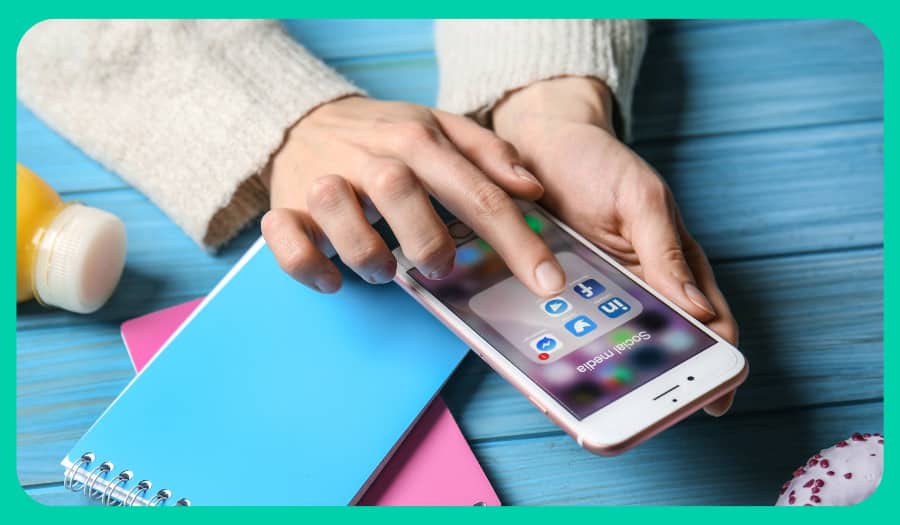 Help With Using LinkedIn for Digital Marketing
Looking to get started on your LinkedIn marketing plan, but not sure where to begin? Check out 100 Pound Social's £100 Posts Plan and let us create engaging content for your LinkedIn profiles and pages.
This plan includes three social media posts per week to your chosen platform (LinkedIn, Facebook, Twitter, Google My Business or Instagram), and as with all of our plans comes with a 20-day money-back guarantee. Book a free, interactive demo call to find out more.
Prefer to view real-life examples to make sure we can deliver the results that you desire for your business? We get it. Take a look at some of our customer success stories in our case studies and our testimonials page.
£100 POSTS PLAN
from £100 (+VAT) per month
A dedicated UK-based Content Creator & Editor
3 handcrafted posts per week published to 2 platforms
A dedicated Customer Success Manager
The option to have 5 or 7 posts per week, or add more posting platforms