Social Media Lead Generation
Today, social media lead generation is a key part of every business-to-business marketing (or B2B) lead generation strategy.
Across the globe, social media has more than 3.9 billion users. These people are potential leads and some of them can become buyers, but the question is, how do you get them to transition from leads to buyers?
The answer is: lead generation.
In this post, you'll learn how to generate more B2B leads through social media. Find out:
If you're a business owner, marketer, or sales-person, this article is for you!
What Is Social Media Lead Generation?
To define social media lead generation, you must first understand what a lead is, what lead generation means and what social media management is. What Is a Social Media Lead?
Although we often use the term 'lead' to describe someone who may be interested in our products or services, a social media lead is any information or details about a potential customer that you can use to contact them about your product. Examples include:
Names
Locations
Occupations
Employer details
Email addresses
Types of Leads
There are two types of leads:
Marketing-qualified leads (MQLs): Leads you've interacted with but are not ready to buy. For example: people who might have attended your webinar, liked your LinkedIn page or downloaded your free eBook.
Sales-qualified leads (SQLs): Leads who express the desire to buy. For example: people who've signed up for a trial, requested a quote or booked an appointment.
What Is Lead Generation?
Lead generation is a process that helps you in acquiring information (leads) useful for gathering a list of potential customers or clients and using it to convert them into buyers.
What Is Social Media Management?
Social media management involves planning, implementing and controlling your online presence on social media platforms such as Facebook, LinkedIn, or Twitter.
So, What Is Social Media Lead Generation?
When lead generation is done across social media, it's called social media lead generation.
Social media lead generation involves using strategic marketing tactics to capture qualified leads in your social media channels and pull them into your sales funnel.
Benefits of Social Media Lead Generation
The end goal of B2B lead generation is reaching leads through an online presence on the platforms they use. You'll be connecting with people who've already expressed an interest in your product or service.
Through engagement, you can convert the leads into your followers. Further engagement can nurture and convert them into your buyers.
Even if they don't buy, leads can give you reactions that prompt you to adjust your lead generation strategy.
B2B Lead Generation
B2B lead generation involves the process of identifying customers (in this case, other businesses) that may be interested in your product or service, attracting them to your brand and collecting information from them that could convert them into customers in the future.
Lead Generation Management
Lead generation management involves two things:
Lead management
Lead nurturing
Lead management is the activity that follows lead generation to convert leads into buying customers. It's the bridge between marketing and sales. After generating leads, you can work with these leads to generate sales opportunities.
Lead nurturing involves the specific actions you take to build a relationship with your new lead. This can include chatting with the lead, regular emails, quick responses on social media, appearing on a podcast or calling your leads for a conversation about your offerings.
Steps in the B2B Lead Generation Process
Generating B2B leads involves five steps. You'll need a way to:
Find B2B leads: Attract people and engage with them so that they are willing to share their contact information. You can do this in-house or outsource to a social media marketing agency.
Engage leads: Nobody will magically discover your brand, page or offer. You need to make them – reaching out to leads and telling them what you offer. You can do this through newsletters, cold emails, through social media direct messaging or responding to their enquiries.
Qualify leads: While communicating and interacting with leads, gauge their likelihood to buy. Those who are likely to buy are called 'qualified leads'.
Close leads: Success! At this stage of the lead generation process, the prospect has settled on your product or service and is ready to receive a sales pitch.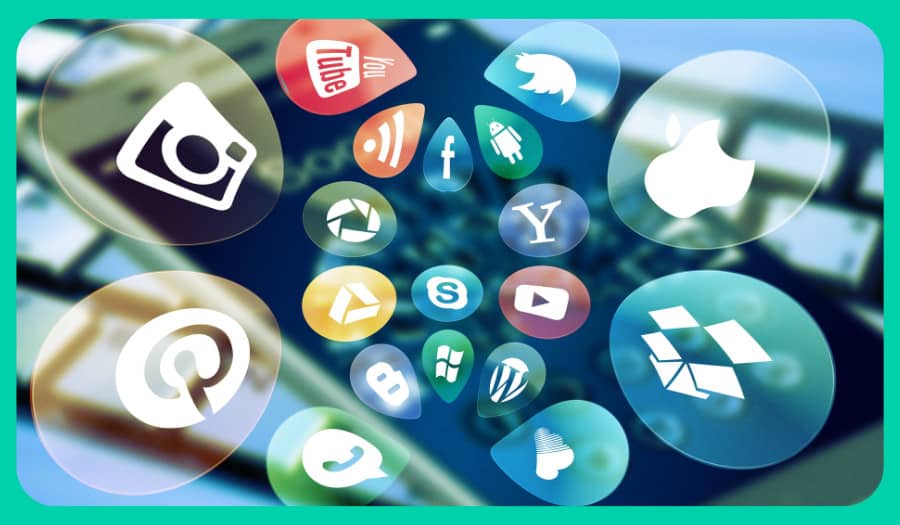 Best Social Media for Lead Generation
The best place to find leads on social media is where your customers are and which platform they spend the most time on. Which platforms do your leads (audience) "hang out" the most?
To know this, you first need to understand the demographics of different platforms and if they line up with your audience. If so, the platform is best for lead generation.
For instance, if your customers are on Facebook that will be your best platform. This should be the same for LinkedIn, Twitter, Instagram, TikTok, and others.
That said, often LinkedIn is considered to be the most effective B2B marketing tool.
According to a LinkedIn report, 89% of B2B marketers use LinkedIn for lead generation and 62% say that it generates over two times more leads than other social media channels. Why?
LinkedIn helps you give your robust professional targeting filters with in-depth analytics for lead generation.
Grow Leads with Social Media: Lead Generation Tactics
To grow leads on social media, first figure out what counts as a lead and who your lead is. This depends on:
Your industry — This describes your product or service.
Your Goal — This describes what you want to accomplish eventually.
Your Platform of choice — Each platform has a specific audience and language.
Once these are clear, use the below lead generation tactics to grow your leads.
Optimise Your Profile
Ensure everything about your profile describes your business, what you offer, how a customer can contact you, sign up, shop, or learn more about you. This will put you in the right place for organic leads. To do this:
Describe your company, and product: Introduce your company to the prospect and what you offer.
Provide contact information: Make your contact details readily available on your profile including your phone number, email, chatbox, Messenger, etc.
Provide proof of service or social proof: Share testimonials of people who've benefited from your product/service.
Include a call to action (CTA): Invite the prospects to offer their information, find out more on your website, sign up for your email, buy your product/service or listen to your podcast. Depending upon your end goal, different platforms offer different profile features.
Link your website: How can the customer learn more about you or your product? Add a link to your website.
Create Compelling Content
Without targeted compelling content, you won't collect leads. To collect, nurture, and convert leads, you must engage them with content that stirs their interests.
This means your copy needs to be sharp while videos, and images are sharper. Why?
Visual content (images and videos) attracts a broader audience. Marketers with sharper visual content gain higher returns such as views, shares, followers, likes, clients and revenue. This helps to increase your outreach and further enhance your brand.
Also, target topics that your prospects are actively searching for. These topics have a higher search value and can give you a larger outreach to your leads.
Create quality content in the form of
eBooks
Webinars
Podcasts
Infographics
Blog posts
White papers
Case studies
Youtube videos, etc.
Wherever possible, make each post have a link to your website or product page. Remember to also have a tempting CTA to give people the urge to find out more and get in touch with you.
Free, downloadable bonus content or templates can encourage leads to contact you.This is called a content upgrade. Case studies, checklists, worksheets and free courses all work well.
Design a User-friendly Landing Page
A good landing page must have a strong offer and explain why and how the offer is valuable. It must also be easily scannable and visually appealing.
Don't disappoint your leads with a sloppy or boring landing page. Make your landing page relevant and relatable and your website seamless. Make the headlines capture your buyers' attention.
If a prospect is expecting to find specific information or a certain product when they click on your link, ensure they find it. Otherwise, it's easier for the leads to bounce or even forget why they clicked your link.
Distribute Content on All Your Channels
Different channels have different lead generation strategies suitable for the platform.
The next section discusses some tactics and tips you can practice specific to various networks, including LinkedIn, Facebook and Twitter.
Here's a LinkedIn post example for lead generation.
Use a Social Media Agency
It is possible to outsource social media lead generation. Why should you consider doing this?
Lead generation can be tedious, time-consuming and require extra resources. However, outsourcing lead generation can save you time and resources on lead prospecting, identifying qualified leads and finalising meetings between the leads and your sales reps.
Outsourcing leads yields over 40% more leads than in-house lead generation.
You can do this through either a social media lead generation agency or purchasing social media lead generation tools.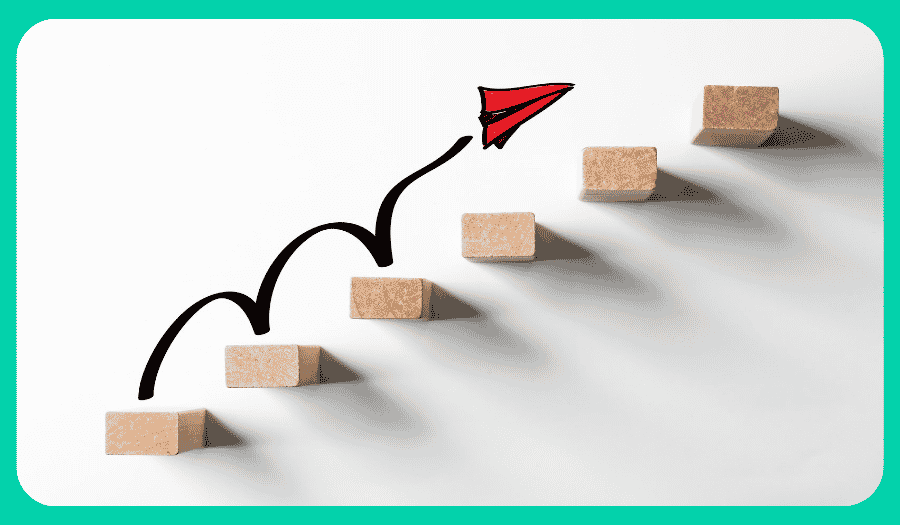 Grow Sales With Lead Generation — Per Platform
Each social media network has its particular ways of interaction. You need to take advantage of these unique features to generate leads.
LinkedIn Lead Generation
LinkedIn lead generation is prefered by most B2B marketers.
The LinkedIn platform is home to more than 575 million professionals, including 260,000 C-suite executives and 2.8 million decision makers. LinkedIn is specifically designed for business and professional networking. Professionals participate in conversations by sharing insightful and meaningful content in this community.
Three factors set LinkedIn apart from other social media channels as a preferred B2B lead generation platform:
Professional Data: Location, industry, position, seniority, details help you reach the right leads in the right way.
Business Context: Leads are on LinkedIn to research business topics, advance their careers and network. This creates a better receptive mindset for B2B contact.
News Feed Products: For a seamless experience, Ads on LinkedIn usually appear alongside news feed content.
You cannot find this combination anywhere else and this is what makes LinkedIn a B2B lead generation centre.
How do you generate leads through LinkedIn?
Optimise your LinkedIn Profile: Use a catchy headline, create a branded header image, optimise your about to show what you offer and include social proof from your clients.
Use thought leadership: This will position yourself to contact professionals and B2B decision-makers. You can post content on your LinkedIn page including whitepapers, guides or eBooks, etc. Thought leadership content can help you drive strategic brand awareness.
Embrace and use LinkedIn Lead Gen forms: Lead Gen Ads gives users easy time with pre-filled forms that they only need to submit with a click of a button.
Utilise LinkedIn Dynamic Ads: This is an important tool in LinkedIn that features direct call-to-actions to help you generate leads. If you combine Dynamic Ads and Lead Gen forms, be sure to get the best ROI on your leads.
Join groups, and use the social selling strategy: Valuable B2B contacts come when you're active in LinkedIn groups relevant to your company or industry. You can find groups to join by leveraging LinkedIn hashtags.
Facebook Lead Generation
Facebook is the most popular social network worldwide with 2.89bn users. This makes Facebook lead generation a good choice for B2B marketing.
In 2020 alone, according to Hubspot, more than 43% of B2B marketers acquired clients through Facebook leads. So, what is the secret?
Post your landing page: Lead generation in Facebook is generally based on bringing leads to your landing page and persuading them to leave their data — usually in a form on your landing page. Customers can sign up for your offer through the Lead-Gen forms.
Add CTAs to your Facebook page: Make sure you integrate a link to your landing page with a compelling CTA. Use buttons designed for lead generations, such as shop now, book now, sign-up, contact us, etc.
Create event pages: Create Facebook events for workshops, webinars, etc., directing interested leads to a landing page where they can register then promote the landing page on different Facebook posts.
Utilise Facebook Lead Ads: Leads ads are promoted forms. If viewers click on the ad's CTA, a pre-populated form opens where they can enter their data directly. Also, install Facebook Pixel on your site to help you track your leads and measure their cost.
Social Media Lead Generation Tools
Together, your in-house sales team and outsourced social media lead agency can work together to achieve a reasonable lead efficiency and increase your sales growth.
This is where 100 Pound Social comes in.
100 Pound Social specialises in creating affordable social media content, social media management and blog writing services across a range of industries, including Digital Marketing, SaaS, Consulting, FinTech and more.
Social Media Posts Plans – from £100/mo
SEO Blogs & Newsletters – from £120/mo
3-5 handcrafted posts per week
A dedicated UK-based Content Creator & Editor (No AI)
Relevant images and hashtags
Dedicated Customer Success Manager
Order articles anytime – 5 day delivery + revisions
A dedicated UK-based Writer & Editor
Order blogs, newsletters, or LinkedIn newsletters
Learn more →
Learn more →
Final Words
Social Media Lead generation takes resources, effort and patience. It also requires a cross-section of knowledge, experience and talent to create a seamless and effective process.
Whether you finally choose to outsource B2B lead generation, use an in-house team, or settle on a combination of the two depends on your goals and related costs.
If you're thinking about outsourcing, why not join one of our free, interactive demo calls to find out more about how our plans work!