Marketing Reads and Business Books: the Source of Real Expertise
Are you a fan of business and marketing reads in book format, or is your information-sourcing purely digital these days?
In today's hectic world it's never been easier to find the information you're looking for. The sheer number of digital offerings at our fingertips is almost overwhelming:
Online news
Blogs
Video streaming
Podcasts
Forums
These are all great (and fast) sources of information, but they're not without their problems:
Is the site trustworthy?
Is the information outdated?
Is the information correct?
It's tempting to overlook the humble book. But books have several advantages that make them worthy of your time:
They come from trusted sources, usually experts in their field.
They're heavily researched with accurate data.
Most books have audio copies available, so you can learn while doing just about anything.
Even though books might never be as up-to-date as an Internet post, you can never have enough tips or knowledge to grow your brand. Even one takeaway from a book that really resonates with you could make all the difference to your professional life.
Plus, here at 100 Pound Social, we love nothing better than curling up with a good book – when we aren't working hard on our clients' social media posts and lead generation that is!
That's why we've compiled a list of the best marketing reads and business books. Combine these with our tips on creating a winning digital marketing strategy and grow your business like never before.
Best Marketing Reads
The following is a list of the best marketing reads that are perfect for growing your brand. In an ever-evolving digital age, it's important to remember that some things never change. Grasp the fundamentals, plan your social media strategy, and grow!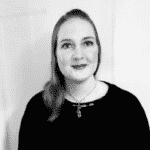 Team Pick: As Head of Operations, I oversee the Customer Success side of the business at 100 Pound Social, so I guess it's only natural that I'd gravitate towards a book that focuses on the human side of marketing. My recommendation is Carlos Gil's The End of Marketing: Humanizing Your Brand in the Age of Social Media and AI. Gil throws down the gauntlet with the opening line: 'Marketing, as we know it, is dead.' From then, I knew this book would be for me: it's a no BS, hyper-relevant guide to social media marketing today. The book is really accessible, packed full of 'valuetainment' and challenges a shedload of social media misconceptions and bad practice.
Delusions of Brandeur by Ryan Wallman
The first marketing read on our list isn't exactly a manual to success, but it sure is entertaining! Wallman takes aim at the marketing world, pointing out pretension, foibles, and nonsense that's become something of an endemic.
That's not to say the book isn't educational. It reminds us to stick to proven fundamentals and eschew the latest crazes for tried and tested methods. A hilarious educational read.
Humanizing B2B by James Trezona/Paul Cash
One of the authors co-founded the fastest growing marketing company in the UK, so you can trust that this book has some great marketing insights.
This book reminds us that people don't always buy into products; they buy into brands. So how can you move people's minds and hearts to gain that loyalty and following? Remember that customers aren't always cool, logical buyers, and excite them with stories and emotion.
This is Marketing by Seth Godin
Seth Godin is an entrepreneur guru with one of the most popular blogs in the world, and his latest book is packed with insights and wisdom.
This is one of the best known marketing reads, with a selection of essays and musings, and a ton of great advice from one of the best marketers in the world. The core of the book is that to be successful at marketing we must have empathy, understanding, and be able to reconnect with our human selves. Wise words.
Building a StoryBrand by Donald Miller
Miller's StoryBrand is an all-encompassing framework on how to engage with customers.
A book, podcast, and popular seminar, StoryBrand has thousands of success stories from marketers and agencies who've applied its fresh take on the hero's journey to their business. Use stories and elicit emotions to convey your brand's message.
The Perfect Day to Boss Up: A Hustler's Guide to Building Your Empire by Rick Ross
The only book by a rapper on this list, Rick Ross is worth over $40M through his music and marketing savvy. This quick, entertaining read is a little light on details but has some great stories, insights and advice for those looking to "hustle hard." The right mindset is key; every situation, even the direst, is an opportunity.
Selling the Invisible by Harry Beckwith
The "invisible" in the title of this marketing read refers to services; intangible products that are hard to put a price on. Selling a jacket is one thing, selling a haircut is quite another.
If you're providing a service this book is full of excellent advice on not only how to make it first-rate, but also how to get it out there for all to see. After all, what good is a service if no one knows it exists? 100 Pound Social can help to boost your social media presence!
Hooked: How to Build Habit-Forming Products by Nir Eyal
It's one thing to provide a product that people want, but even better is a product that people think they need. We're all a little addicted to social media these days, and you can bet Facebook and Twitter have got attention-grabbing down to a science.
Hooked breaks this behaviour down using its "hook model"; a basic framework of a loop. Master this, and you'll turn your customers into repeat buyers who will want to come back to you again and again.
22 Immutable Laws of Marketing by Al Ries/Jack Trout
Sometimes we all need a quick refresher on the basics, and this breezy read by two of the best-known marketing consultants make it a must for your list of marketing reads.
Although the book is a bit older than others on our list, it still contains a wealth of information on marketing fundamentals that never change, even in today's digital age. This quick read is sure to impart essential marketing wisdom, and you'll wish you had read it sooner.
InstaBrain: The New Rules for Marketing to Generation Z by Sarah Weise
The next marketing read on our list highlights why marketing success today relies on marketing well to Generation Z.
The generation that has never lived without a mobile phone has different expectations to those that came before, and this book will help you decipher exactly what these digital gurus are looking for when they're shopping online. An invaluable guide for those of us who don't have Instagram.
Conversion Optimization by Khalid Saleh/Ayat Shukairy
We talk a lot about conversion in marketing; that is, converting visitors into customers. It sounds simple in practice, but it's difficult to master this essential skill.
It's great to have a lot of traffic to your site, but ultimately it means nothing if you can't get people buying. This book takes you step-by-step through making sales, offering case studies, guides and tips. This might be the only book on sales conversion you'll ever need.
The 1-Page Marketing Plan: Get New Customers, Make More Money, And Stand Out From The Crowd by Allan Dib
If some of the marketing reads on this list seem too weighty or technical then this might be the one for you.
Using simple terminology and asking the right questions, this book helps you literally write your one-page marketing plan that you can put into action. Short, concise, and free with Kindle Unlimited, there's simply no reason not to give this one a try.
Contagious: Why Things Catch On by Jonah Berger
"Going viral" is every business's dream. Suddenly everyone knows who you are, everyone's talking about you, and the internet is blowing up.
Johan Berger is the foremost expert on why this happens, having dedicated over a decade of his life researching this phenomenon. This book distils this science down to six principles: social currency, triggers, emotion, public, practical value, and stories. The simple writing style and in-depth stories make this an easy-to-read gem.
Thinking, Fast and Slow by Daniel Kahneman
This incredibly popular and highly decorated belongs on every marketer's shelf.
A fascinating look into the human mind and our two systems of thought, Nobel prize-winning psychologist Daniel Kahneman sets out to help us recognise biases in others and ourselves.
With 150 types of implicit bias lurking in our minds, this is a tall order. By using the core message of the book — our fast thinking and slow thinking — we're better able to recognise when we're making quick decisions just because we're tired or stressed, instead of making the right decision which might take more time and energy.
Recognising bias in others is easier, and is incredibly useful when targeting new customers and forging new business relationships.
Our Featured Marketing Reads
Bonus: Get 100+ FREE tools to market your business and reach new clients here!
Must-Read Business Books
These books offer more generalised business advice than the marketing reads in our list. Whether discussing the philosophy of work, using law as a foundational strategy, or setting up an agency, there's sure to be something here for every budding entrepreneur.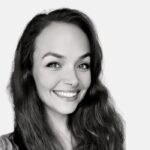 Team Pick: As fickle as it sounds, I was drawn to this book many eons ago when I was still a student because it wasn't especially text-heavy. It's Not How Good You Are, It's How Good You Want To Be by Paul Arden presents some very useful chunks of information and advice in an incredibly accessible way. If you're looking for a bit of guidance or inspiration, a quick flick through this book will get you back on track.
It Doesn't Have to be Crazy at Work by Jason Fried and David Hansson
The common image of long work hours, constant calls, and sky-high stress equalling business success is not only a fallacy, it's unacceptable.
This book calls for a new method; the "calm company." Employing these methods at their own company Basecamp, the authors have been profitable every year. If shorter hours, long vacations, and stress-free living appeals to you, then give this a read.
Brand Tuned by Shireen Smith
Launching off the back of a popular podcast, Brand Tuned showcases the author's TUNED method to build your perfect brand.
The attention paid to Intellectual Property law is a gold mine of great advice, as many of us switch off when it comes to legal matters. Yet if you incorporate IP law into your business strategy from the beginning you can see real results.
Agencynomics by Spencer Gallagher and Peter Hoole
This will be of keen interest to any marketing agency out there. The relationship between agency and economics (hence the title) is expertly analysed, and offers hundreds of tips on how to promote growth, from hiring and financials, to networking and relationships.
This masterclass on how to grow your agency is so successful it's now a non-profit organisation offering free support to all agencies who support its core values of growth, environmentalism and collaboration.
Think Again: The Power of Knowing What You Don't Know by Adam Grant
Flexibility is a key skill of every successful business person, and organisational psychologist Adam Grant shares his expertise on how we can win debates, change others' opinions, and even alter our way of thinking.
The book is full of wisdom and sage advice, backed by science:
Embrace the joy of being wrong.
You don't have to believe everything you think.
The purpose of learning isn't to affirm our beliefs; it's to evolve our beliefs.
Steve Jobs by Walter Isaacson
Perhaps the most famous book on this list, and a staple of any entrepreneur's book collection. Arguably the biggest business icon ever, Steve Jobs did it all, and made Apple one of the biggest companies in the world.
Packed with interviews and insights, you're sure to pick up some great tips on how to apply Jobs' creativity to your own professional life.
Rich Dad, Poor Dad by Robert T. Kiyosaki
Recently updated for its 20th anniversary, Rich Dad, Poor Dad is the story of how the author grew up with his poor dad and his best friend's rich dad, and the life lessons he learned as a result.
Do you need a high income to be rich? What's an asset and what's a liability? The answers to these questions might surprise you, and the candid nature of the book is sure to keep you reading!
Lean In: Women, Work, and the Will to Lead by Sheryl Sandberg
Even in 2021 women still made up a fraction of CEO positions (6% of S&P 500 companies). There are many more barriers and considerations to make if you happen to be a female entrepreneur, and this book by Facebook's COO charts her struggles and lessons learned over the course of her incredibly successful career.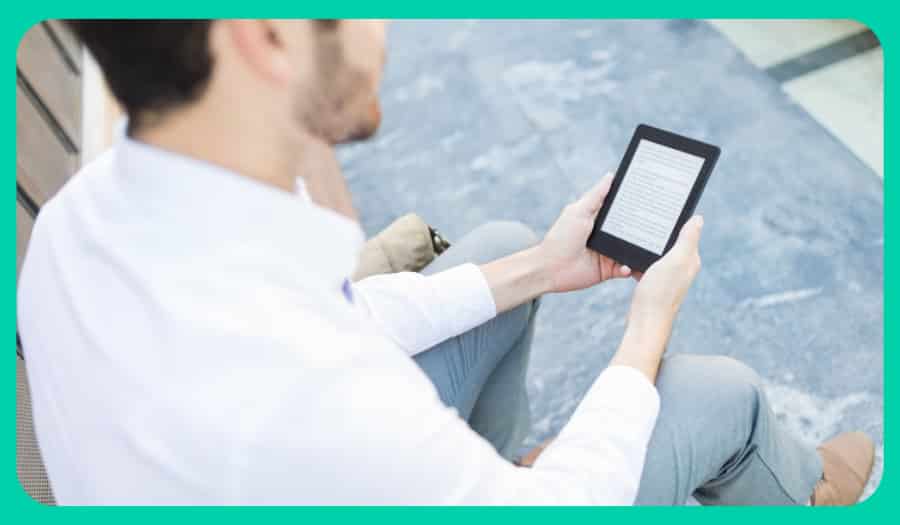 The 4-Hour Workweek by Timothy Ferriss
Can you really work for just four hours a week?
No. But Ferriss' book is more than just a catchy title; in it, he details how you can make more money and work fewer hours while still taking vacations and travelling the world. If doing less to make more sounds like a dream, give it a try!
Shoe Dog: A Memoir by the Creator of Nike by Phil Knight
Nike is one of the biggest brands in the world, and this refreshingly candid autobiography tells the story of its founder. Refusing to separate personal life and business life, Knight talks us through his travels, battles and philosophies as a fresh young entrepreneur in the 1960s.
Getting Things Done: The Art of Stress-Free Productivity by David Allen
With an infusion of Bruce Lee philosophy, Getting Things Done espouses the concept of flowing like water to save time and overcome hurdles. With rules like "do it, delegate it, defer it, drop it" and graphs to boost productivity, this could just be your ticket to the big leagues. Apply these rules to your social media strategy and grow your brand!
Influence, New and Expanded: The Psychology of Persuasion by Robert B Cialdini
Why do people say "yes"? And more importantly, how can you get people to say "yes"? With six universal principles of persuasion, you'll better understand human psychology with great insights into the decision-making process. It's easy to see how you can apply these rules not only to potential partners, but to customers as well.
The New One Minute Manager by Kenneth H. Blanchard
Another book that aims to help you save time so that you can invest more in what really matters, The New One Minute Manager is for those who want to lead by example. Bosses and employees, parents and children, coaches and players; the lessons in this book — based around one-minute interactions — apply to all these relationships. Application of these basic psychological rules will speed up your professional interactions for more efficient and productive workdays.
Your Next Five Moves: Master the Art of Business Strategy by Patrick Bet-David
Here's an interesting take on the business world: comparing it to chess. This book argues that both chess grandmasters and successful entrepreneurs have to see five moves ahead, and by following the rules laid out here you'll gain:
Clarity to see who you are and what you want
Strategy to deal with people
Growth tactics
Skills for building the right team
Insight on how to make the best move
If the life-changing reviews are anything to go by, this is a must-have for anyone seeking to rule the boardroom.
Whatever It Takes: Master the Habits to Transform Your Business, Relationships, and Life by Brandon Bornancin
Brandon Bornancin has closed over $100M in sales for IBM and Google, founded two eight-figure companies, and is a self-proclaimed "expert sales speaker", so it's safe to say that he knows what he's talking about.
Bornancin tells you his story, from being flat-broke in college to becoming a hugely successful entrepreneur by doing Whatever It Takes. Learn from his mistakes and successes, apply his no-nonsense rules, and take no prisoners!
Profit First: Transform Your Business from a Cash-Eating Monster to a Money-Making Machine by Mike Michalowicz
If you're running a business, applying the mantra "profit first" might just be your ticket to more cash flow. The idea is simple: every time you make a sale, designate a percentage of it as profit.
It's a bit more complicated than that, but this book will guide you to a more profitable future: "By taking your profit first, you will be forced to think smarter and innovate more." Over 175,000 companies have adopted Michalowicz's techniques, maybe it's time yours did too.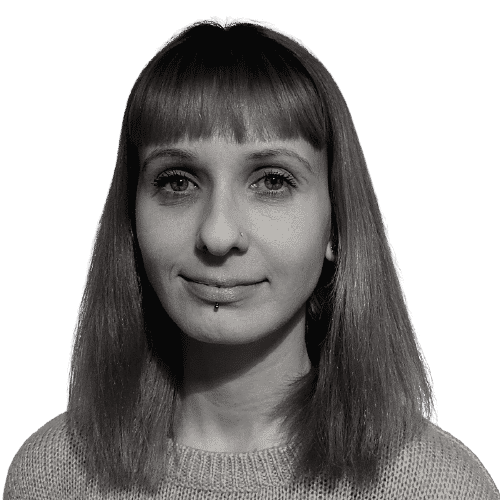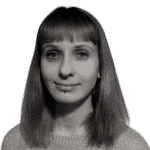 Team Pick: The Chimp Paradox: The Mind Management Programme for Confidence, Success and Happiness by Prof Steve Peters is a self-help book that outlines the rational and emotional parts of your brain, and how to stop reacting to things with automatic emotional responses. The explanations, examples, and exercises throughout the book help you to identify when the emotional side of your brain is taking over and you are sabotaging your thoughts and actions with negative behaviours – and how to re-dress the balance. Definitely worth checking out for some useful insight and strategies for identifying and managing emotions and greater productivity.
Our Featured Best Business Books
Expert Social Media Management
Marketing is vital to any business, whether through traditional avenues or via social media.
It's a lengthy and time-consuming business, so save time by employing the services of 100 Pound Social! We're a social media marketing agency specialising in creating affordable social media posts, blog content, and managing the generation of new business leads via LinkedIn. Here are some of our marketing success stories:
Read more about our expert social media marketing, then check our plans and book a demo call to see how we can help you take your business to new heights.