Why Social Media Optimisation Matters
Social platforms have over 4.48 billion users around the world. The average internet user spends 145 minutes on social media daily, and 50% of users search for B2B brand information up to 12 times before buying.
This makes optimising your social media presence a perfect way to grow your brand online and boost B2B business sales.
The average social media user has about eight accounts over different platforms.
You need a plan to make your business succeed on social media. You also need an optimised social media presence on the right platforms to generate leads. That is the best way to achieve success and advertise your products or services for free.
Don't worry if you don't know where to start. This post will teach you how to optimise your social media profiles and boost conversions.
First, let's uncover the best platforms to boost your B2B social media presence.
B2B Friendly Platforms to Grow Sales
The beauty of leveraging social media profile optimisation is you don't have to spend a lot of money to make a profit. But you need to have an edge on the right platforms for building social media presence for B2B businesses and post content that engages your audience.
Let's take a look at the different social media platforms for scaling your social media presence:

LinkedIn
When it comes to B2B, LinkedIn is a must-use platform for your business. Most users on LinkedIn are professionals in different fields.
97% of B2B marketers use LinkedIn to generate organic leads and sales through content. This presents you with an excellent opportunity to build a social media presence for your B2B small business.
There are also significant overlaps to consider with LinkedIn users and certain other platforms: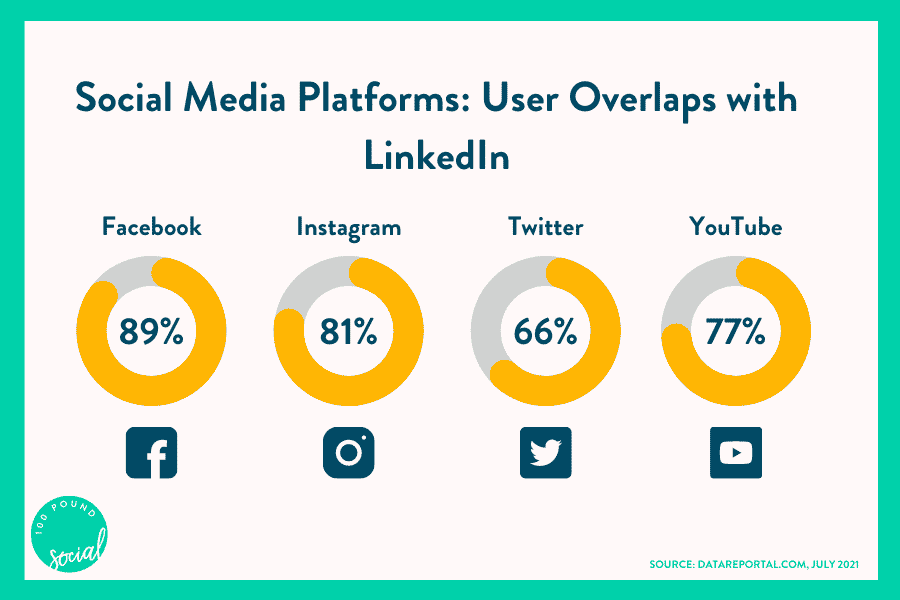 Facebook
Facebook is a top choice for different-sized B2B businesses. It has over 25.5 billion visitors monthly and a massive data pool. You can harness it to analyse and improve lead generation with social media.
The platform also has a piece of code called Facebook Pixel. This tool comes in handy for targeting audiences and remarketing your products.

Google My Business
Google My Business is a free tool for entrepreneurs seeking to manage their online presence. You can use it to display website links, opening and closing hours, location, and much more.
This tool is helpful to boost interactions with online customers and expand your business reach. It also lets you create and track your campaign's performance.

Twitter
Twitter is ideal for helping you drive traffic to business websites. It leverages hashtags, which are crucial for promoting trending topics.
Twitter's 2020 report states that you can monetise up to 192 million daily users on the platform, provided you increase your social media presence.

Instagram
Instagram presents you with an opportunity to reach over 1.2 billion monthly users. The platform is famous for sharing business' photos, videos, infographics, and links.
99.8% of Instagram users have accounts on other social platforms. Instagram is ideal if your B2B business targets people aged 25 to 34 years.

YouTube
B2B businesses are increasingly using YouTube to both find out information on other businesses and their products, and to promote their own products and services.
From animations to explainer videos to interviews with other business owners and thought leaders, there's a lot of scope for creating engaging content. Video as a whole is becoming crucial to digital marketing, with over 80% of marketers reporting the medium is extremely effective in generating leads. Tips and Advice for Optimising Social Media Profiles and Pages
Your prospects and customers are your core consideration — whether you want to optimise your Facebook page or LinkedIn profile.
Here are some tips you can use to get the most out of your social media presence.
Using Images on Your Social Media Platforms 
It's important to use the recommended image size. Most social media users access their favourite platforms via mobile. This means you should think about how your images will show up on different platforms and in different sizes and views.
Here are some of the benefits you will get for using the recommended size of image for social media platforms:
Avoids pixelation.
Avoids stretched images.
Ensures your audience sees the full image.
Enjoy optimised images in different social channel feeds.
If you don't have many of your own images to use, there are several websites where you can get stunning free images.
The following table shows the breakdown of the recommended sizes you need to optimise your LinkedIn profile and Facebook page:
| | | |
| --- | --- | --- |
| Photo type | Facebook | LinkedIn |
| Cover photo | 851 X 315 | 1128 X 191 |
| Profile photo | 170 X 170 | 400 X 400 |
| Banner image | 1200 X 1200 | 646 X 220 |
| Custom background | 1200 X 1200 | 1584 X 396 |
| Stories photos | 1080 X 1920 | 1080 X 1920 |
| Portrait photos | 630 X 1200 | 627 X 1200 |
| Landscape photos | 1200 X 630 | 1200 X 627 |
Ensure your logo background image and profile picture are high quality. Keep them consistent across all your social media accounts. Doing this will make your B2B business more identifiable to leads.
Use Consistent Information Across All Platforms
Using consistent information across your different social media accounts increases brand recognition. Make sure your brand's spelling, bio details, profile, and background photos are the same across each platform. This makes it easy for referrals to find and follow your business page.
Use intriguing headlines to attract prospects into looking at your product or following your business page.
Ensure you also un-tag yourself from inappropriate photos and posts. They're worthless even if they are from your collaborators. This is important to make your business page look professional.
You can adjust your account's settings to:
Restrict who tags your photos.
Remove unwanted photos and posts tags.
Approve tags before they appear in your page feeds.
See where you are being tagged.
Don't cut yourself off from all tags. Some can help your brand and posts appear in more places and elicit responses from prospects. This improves your personal social media presence. It also makes your B2B business discoverable in more searches.
Nurture Relationships With Customers
Building rapport is an integral part of boosting conversions on social media.
You can develop rapport in four ways:
Be an active listener to your customer: This means taking the time to focus on understanding your customers, to make them feel heard and appreciated.
Be empathetic with your customer: Allow your customers to talk about their problems before telling them about your solution.
Be on your customer's side: Try to put yourself in their shoes, and understand how they behave and feel. Achieving this level of understanding makes customers more receptive to you, and more confident in your brand.
Share common experiences: Research your buyers to find things you may have in common. This could include anything from careers, sports, education, current events, and so on – use these shared interests to build rapport.
Be sure to keep your customers posted on new products, improvements, or achievements too. Doing this will help you to build meaningful business-related relationships.
Grow Your Network Following
Don't stop optimising after you manage to attract a few people to follow your brand. Your first group of followers form your arsenal to further improve your social media presence:
Ensure you encourage customers to tag or invite a friend or two to your page. Chances are that they know people who may be interested in your product.
Offer incentives to your followers to encourage them to invite friends. The giveaways can be in the form of discount vouchers.
Create contests and reward the winners. Doing this will attract more social media users to join your network for a chance to win the freebies.
Follow competitor's followers on Instagram, LinkedIn, Facebook, and Twitter.
Analyse your target followers and zero in on those you think will impact your brand's growth.
Ensure that the accounts of your targets are real and active. Going for dormant or fake accounts will be a waste of your time and won't improve your social media presence.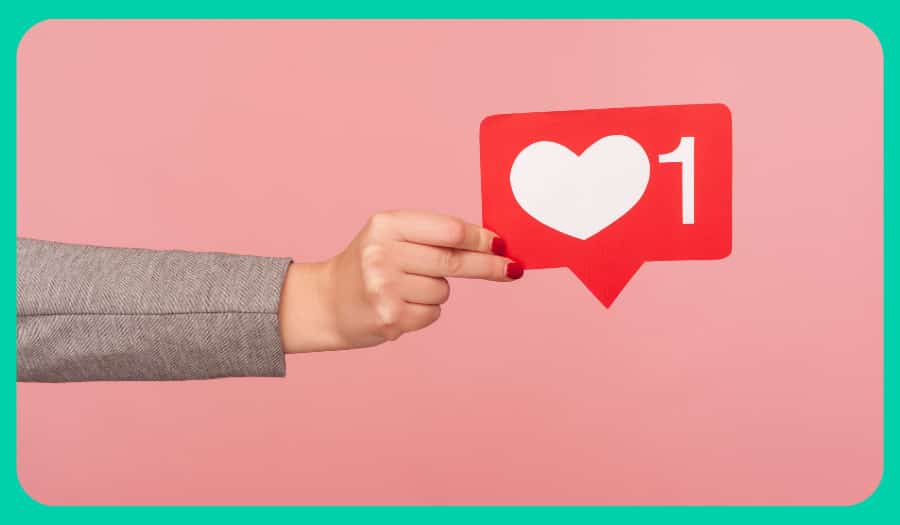 Create an Outstanding Profile
An optimised LinkedIn page makes for an outstanding profile and will help your page to show up in the search results.
A great profile goes further than just explaining what your brand does. It also tells prospects about what they can expect from you.
You can make your profile stand out by:
Researching the right keywords to use on your profile and posts. Use keyword tools to find words people type on their computers when looking for products or services in your niche.
Ensuring you use engaging, concise words and sentences to fill all the profile fields.
Updating your profile with the popular words and phrases you discover from time to time. This will include your bio, description, job title, interests, and photos.
Pinning your best content at the top of your profile.
Cross-Promote Your Profile on Different Platforms
You can decide to focus on optimising one social profile. But this means you're not using social media to its full potential to help your business shine and grow.
Each platform has unique users. Those who know and follow your brand on Facebook may not know you also operate on Twitter or LinkedIn.
Your customers might be on LinkedIn to find jobs but use Facebook or Twitter to interact with friends. If you only communicate with them on LinkedIn and fail to invite them to follow all your social profiles, you will miss a chance to reach their friends.
Remember to invite your customers to follow all your business profiles.
Build your social media following by:
Sharing information about your social profile accounts.
Using a landing page call-to-action (CTA) on your description or bio if possible.
Including social media links to and from your website pages. Ensure you test each link and check typos to avoid confusing users.
Using hashtags to reach more people.
Commenting on trending topics. This will make your products discoverable to people who are interested in that subject.
A rule of thumb is to always stay true to your brand and intentions.
Don't use hashtags just because they're trending. Some can harm your efforts in building a strong social media presence for your B2B business. Only use hashtags that are relevant to your business and the audience you want to reach.
Some platforms make it easy for you to cross-promote social profiles:
Facebook lets you add multiple website links and integrate your page profile with Instagram.
LinkedIn allows you to add multiple website links and your Twitter account.
Work With Relevant Influencers 
Influencers have social media followers who form markets for different goods and services.
Partnering with relevant social media influencers can help you reach new customers and leads, and build a mutually beneficial alliance. This creates the opportunity for you to enter new business territories and boost customer perception of your business.
A hands-on way to work with influencers is:
Identify those interested in your business.
Invite them to join your campaign and share your brand or page in exchange for free products.
Recommend creating social media posts together and tagging each other.
Ensure you monitor the results and success of this strategy. Doing this will be crucial in helping you decide on whether to continue working with particular influencers.
Start Conversations by Publishing Content
More than half of online customers prefer engaging with brands through social platforms.
The good news is that most platforms have an inbuilt messaging function. This helps customers to find and interact with your business, provided you optimise your social media presence. It also simplifies communications by organising them in one location.
The best way to start meaningful conversations is:
Create a posting schedule: Don't relax after amassing a significant social media following. A successful online B2B business keeps followers engaged regardless of whether it is running a specific campaign.
Publish relevant long-form blog posts, case studies, and white papers: Hubspot recommends creating articles of between 2100 and 2500 words to improve lead generation with social media. This also requires you to build backlinks, capture Google's featured snippets, add alt-text, keywords, embeds, videos, images, and more.
Highlight your passion for learning and improving: An great way to achieve this is to conduct assessments for your product and share results. This will instill confidence in buyers.
Share credit for thought-leadership skills and endorsement: Doing this will help your profile to stand out. It will also signal to prospects that you are capable of helping solve their problems.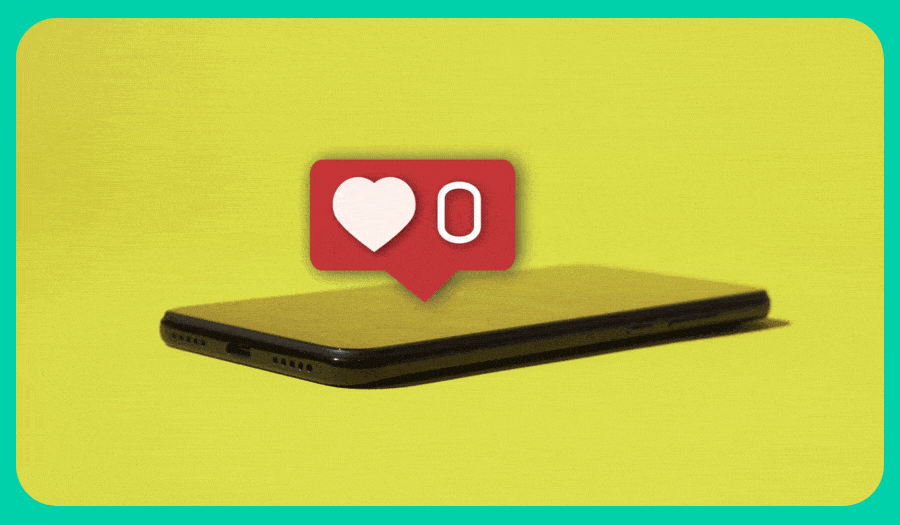 Benefits of Optimising Your Social Media Presence for B2B Businesses
Social media profile optimisation takes time. However, when you optimise your social media presence you will be rewarded with:
1. Increased Business Outreach 
Social media optimisation helps you analyse and adjust your profile, page, and content. It also enables you to test different strategies to stay ahead of your competitors. Done correctly, you can tap into the vast social media audience that's out there and maximise business exposure.
2. Cost-Effective Business Operations 
Paid social media presence requires you to invest time and money. This can drain a B2B business budget, especially a startup.
Optimising your social media presence makes your business stand out.
The process is free, effective, and reduces the need for paid advertisement campaigns. It can also be helpful (and cost-effective) to outsource to an expert social media agency. Doing this will let you enjoy a social media boost whilst leaving you free to concentrate on running your business.
3. Boosted Engagement With Customers
Optimising your social media presence can include creating clear visuals for your business. For example, you can make your cover photo or background image display your contact number, email address, and alternative social profile handles.
Social media visuals and pillar content build first impressions. They engage first-time visitors on your business page or profile. They can even encourage prospects to buy. This is why it's important to use appropriate types of content for social media and call-to-action links to your product pages.
4. Enhance Professionalism and Brand Awareness
Professionalism is vital in B2B businesses. It creates a clear impression about your capability and expertise.
Social media profile optimisation helps highlight your brand's goals, values, products, and services. Doing this also helps you to keep your business profile up-to-date.
It's also easy to display your logo, and relevant visuals like infographics, and images. This helps prospects and investors to understand your business. It also makes it easier for visitors to follow your page and share posts, which is crucial for boosting conversions via social media campaigns.
5. Teach Audiences About Products or Services
Over 70% of online buyers prefer learning about a product before buying. This makes certain types of ads somewhat useless.
Optimising your social media presence lets you publish informative content and respond to customers' questions. It also helps to highlight business achievements and inform your followers about upcoming events and promotions.
6. Enhance Customer Loyalty
Part of boosting your social media presence is maintaining a consistent posting schedule. The content you create also can enable you to ask questions, conduct surveys, and interact with customers. This is crucial to help you bond with your followers.
Social media profile optimisation also allows you to collect honest opinions about your product or services. You get a front seat when it comes to learning about what people want and what your competitors are doing.
7. Generate More Leads and Sales 
Social media optimisation gives you a consistent username, contact details, and address across different platforms. This kind of brand uniformity builds trust, which can help boost conversions within social media campaigns. You also get a chance to retarget your marketing strategy and use multichannel selling.
Help With Optimising Your Social Media Presence
Your B2B business will have more chance of success if you follow expert advice when optimising your social media presence for your brand.
The challenge in any social media marketing plan is whether you can realistically utilise all the strategies effectively. Another thing to consider is whether you have the skills to write engaging content for your social media posts.
Expert Social Media Management
100 Pound Social has the expert knowledge and resources needed to optimise the social media presence for your B2B business. Our team of UK-based Content Creators and Editors are ready and waiting to work with you.
We know optimising your social media presence and creating SEO content can be a hassle, particularly when you're unsure where to start and have very little time to spare. That's why we'd love to craft expert social media posts for your B2B business so you don't have to break a sweat!
Join a free, interactive demo to find out more about how our plans can supercharge your social media strategy.
POSTS PLAN
from £100 (+VAT) per month
Dedicated UK-based Content Creator & Editor
Regular handcrafted posts each week
Dedicated Customer Success Manager
Add extra posts and platforms
Get started now