How to Ensure Your Agency's Digital Marketing Strategy is a Winner
Growing your digital marketing agency can be challenging. At times, it can feel like a full-time job. On top of that, there's the daunting task of staying ahead of your competitors – did you know that there are an estimated 55.3k digital marketing agencies currently operating worldwide?
In an already saturated market, it can be an exhausting task to stay afloat. We're here to help with some tips to keep your agency's marketing strategy on track.
Focus on Lead Generation & Nurturing
It may seem obvious, but it's important to nurture your leads throughout their journey with your agency, and to start doing this as early as possible. By reaching your leads earlier in their 'scouting' journey, you'll be able to nurture them towards a conversion with you, rather than losing them to a competitor.
Timing is crucial; as a Marketer, you'll already be familiar with the buyer's journey when working with your clients on marketing their companies and focusing on their lead generation.
All the stages and rules of the buyer's journey apply to nurturing leads for your agency. If you gently guide your leads and ease them into their journey with you, rather than going in heavy with pushy sales copy and ads (which can be both overwhelming and off-putting), you'll put their minds at ease that they've chosen the right agency for their marketing needs.
Manage Your Data
Don't lose sight of your fundamental goal: lead generation for your agency. An important part of your lead generation and nurturing journey is keeping up with data and insights.
When a lead visits your site, employing the use of inbound marketing software will allow you to capture their data, which will then allow you to categorise and identify your ideal leads. These will then be forwarded to your sales team, if you have one, to be managed until they are ready to convert.
Lead Nurturing Tactics
The world is your oyster when it comes to lead nurturing tactics. You've no doubt created numerous lead-gen and nurturing strategies for your clients along the way, but when you're focusing on lead nurturing for your agency, it helps to keep in mind the following tactics to aid your strategy (especially when it seems there aren't enough hours in the day to cover all of your tasks!):
| | |
| --- | --- |
| Tactic | Outcome |
| Use targeted content | Provides understanding of your unique buyer personas |
| Lead nurturing channel flexibility | Using multi-channels will aid in creating a successful lead nurturing strategy |
| Create a well-timed follow-up call/email system (and don't forget to personalise your emails) | This will make them feel valued and in turn, they will remember you |
| Look into lead scoring. | This will help determine that 'value' of a lead |
| Align your strategies | When sales and digital marketing strategies are aligned, the more successful your customer retention rates will be |
| Create applicable content for each stage of the buyer's journey (and have a back-up plan) | This will keep the strategy organised and prepared throughout the journey and will put the client's mind at ease | Create a Powerful Digital Marketing Strategy
Your strategy is the foundation of your success as a digital marketing agency, and will define whether or not your agency achieves a strong client database. But creating a killer strategy is only half of the battle; you should be viewing your strategy as a live document that needs to be continually updated based on any new information you receive.
Keeping your strategy both up-to-date and relevant is key. The secret lies in showcasing what makes you special; what are you doing that other agencies aren't? If you say you go the extra mile, make sure you can back up your claim.
What makes up a strong digital marketing strategy for agencies?
A Robust Online Presence
In a time when the world is more online than ever, it's important to have both a strong online persona and to maintain as much control as possible over the narrative of your agency. Ways to do this include:
Using software that focuses on keeping positive reviews of your service at the forefront of your web presence, and that alerts you to any negative ones, which allows you to then approach the client directly to clear up any negativity.
SEO-infused web and social media content that keeps your agency in a top-ranking position.
Google Ads/PPC (pay-per-click).
Examining the prospect of going niche and tailoring your keywords to that niche.
Quick and exemplary customer service throughout all online channels.
Keeping up with trending topics when producing content.
Creating a webinar that explains what you do and why a lead should choose you.
Not being salesy. Remain as personable as possible across all channels. It's important to remind leads that there are people behind every marketing campaign—people that empathise with their needs.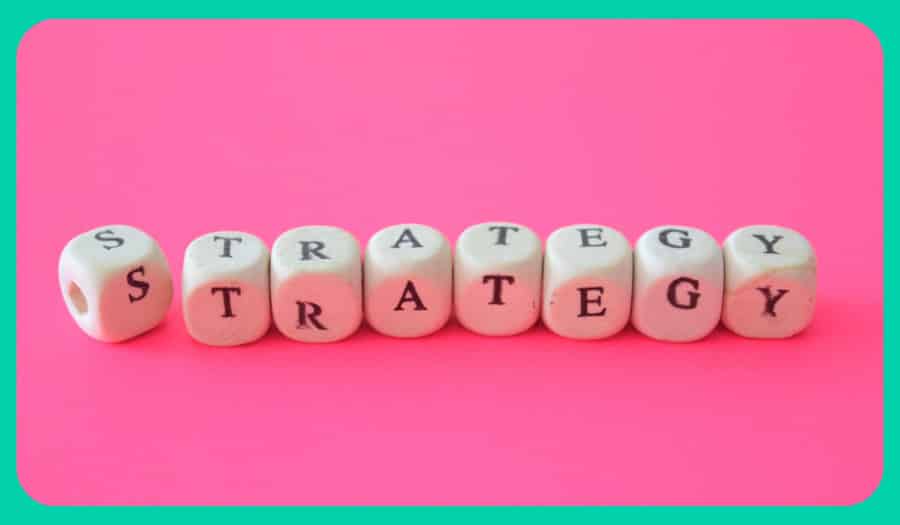 Credibility and Authority
If you consistently post relevant articles on authoritative websites, or on your agency's website, and the reader appreciates what you post, you'll earn respectability with them. They will remember you in the future. Content is key. It needs to be well-tailored to your audience and always, always relevant.
Don't fall into the trap of posting any old content for the sake of posting content. Behind every post needs to be this message: you have what it takes to help them grow their business.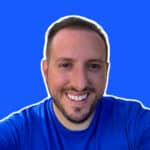 "One of the most important elements of our marketing strategy is our partnerships with the software we utilise most often. For example, we're Unbounce Agency Partners, and this has been a fantastic source of new business for us over the years. Agencies have a huge opportunity to partner with the SaaS companies that already have a similar audience to theirs, in order to create more credibility around their brand and provide the help and support that is desperately needed." Nicholas Scalice, Founder of Earnworthy and GrowthMarketer
Using Social Media and Content to Enhance Your Strategy
As you know, social media is an extension of what a business does and should be tended to as diligently as all other outlets. Bear in mind that platform overkill isn't necessary for the digital marketing sector; pick one or two platforms that are primarily used by your target audience and fine tune your content to those. Remember: quality over quantity!
It's important not to be lulled into a false sense of security that a social media presence is enough; it isn't. You need to both post consistently and engage your audience. Make sure your core message is aligned throughout your digital marketing strategy.
It's important not to lose sight of your agency's own marketing needs, which can be challenging when you spend your days working towards the marketing goals of others!
It goes back to creating quality content. Utilising keywords that amplify your strengths will captivate your potential leads, as well as contributing to a high ranking. Great social media management holds the key to maintaining a steady influx of leads.
Case Studies
As a marketer, you know the power of the case study.
Most B2B consumers are meticulous when it comes to sourcing the best agency to do their marketing. After all, the prosperity and livelihood of their business lies with your ability to do your job, and because of this they will often want absolute specifics of what an agency does and why it's the right one for them.
Case studies are a reliable way of providing information that supports your agency's mission statement, and provide the client with proof that you can handle their marketing needs well.
Regularly Assess Your Agency's Performance
The success of your agency goes beyond just creating a powerful strategy. To determine how your digital marketing strategy is impacting your company, you need to regularly assess your business performance. This will help you to understand where your agency is heading, whether you're converting enough leads, and whether the digital marketing tools you're utilising are guaranteeing an ROI.
It's advisable that you perform a business assessment and review your strategy every quarter at least, so that you can evaluate where you are in terms of growth, and if any part of your strategy requires tweaking.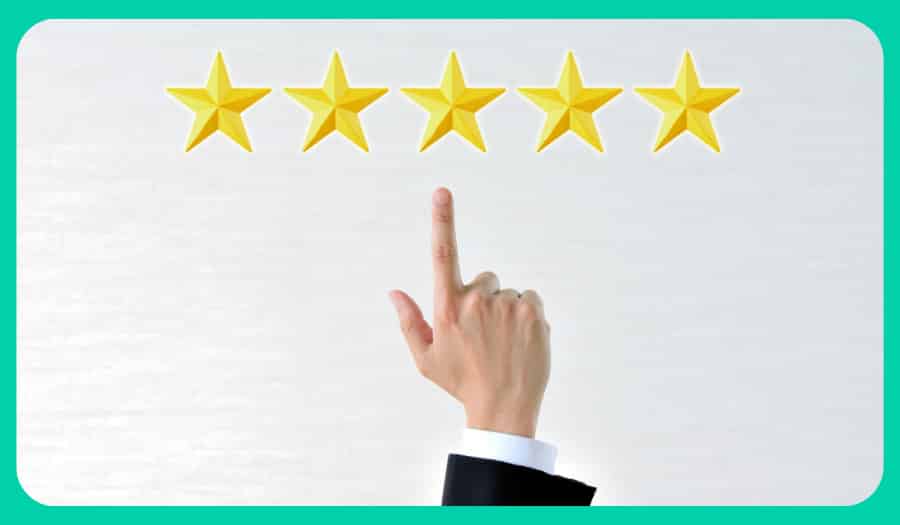 Don't Fear Change
There's no tried and tested textbook marketing strategy that works for everyone and will guarantee smooth-sailing from start to finish. A level of flexibility is crucial, and your strategy must include the ability to incorporate a last-minute change or two, if need be.
You'll need to keep up with ever-evolving technologies and trends, so remaining rigid within your strategy will not serve you or the success of your strategy.
As human beings, our brains are hardwired to fear change, because change challenges our comfort zones. But, as the old saying goes "A comfort zone is a beautiful place, but nothing ever grows there." Grow is the operative word here. Change equals growth, and growth equals success.
Change is a key ingredient of an agency's growth because most proactive change is positive. Proactive change ensures a rewarding move from your current reality to an improved future state. Reactive change is about adjusting your reality in the face of either threat or opportunity, which can often lead to hasty, ill-thought-out decisions that may hinder your agency's success.
Reactive change is borne of fear; proactive change is born of the necessity to grow. It's important to analyse all decisions when tweaking your strategy to see which category they fall into. Regular assessments will give you the opportunity to make proactive decisions to adjust your strategy, should you need to.
Focus on Results
After your assessment, the organic next step is focusing on the results. No matter how well-thought-out your strategy, or how much time (and money) you've invested into it, nothing will matter if it isn't generating results that meet the long-term goals of your agency. Focusing on your metrics is imperative.
Results-Driven Marketing & Why it's so Effective
Results-driven digital marketing strategies are at the top of the list when most digital marketing agencies develop their overall marketing strategy because it provides concrete evidence on whether your strategy will provide an ROI.
A performance assessment may indicate that a re-evaluation of priority metrics is required. Rather than focusing only on the cost and efficiency of your digital marketing strategy, you need to assess your budget so it can be adjusted to make finance available for long-term profitability.
The only thing that can justify your marketing budget (particularly if it's large) is an increase in your ROI. Metrics will give you all the data you need to garner a strong report that underpins any adjustments to your strategy.
RDM Applications & Implementing
Results-driven marketing strategies are usually applied in the digital marketing platforms of CPC (cost per click) or search marketing. Even social media channels, such as LinkedIn and Facebook, will guarantee your ROI within your overall digital marketing strategy.
If you've never implemented result-driven marketing to your agency, a basic step-by-step guide on how to do so would look something like this:
Recognise the value of your strategy: Understand the full profit return from your digital marketing strategy's investment.
Target Outcomes: Update your KPIs to measure your agency's metrics to align with your company's definition of success with total profits (instead of just CPA or ROI targets.)
Capture Demand: Enhance your agency's strategy with the resources to engage every profitable lead. To do this, you will need to make sure your marketing budget is realistic to your strategy's financial needs.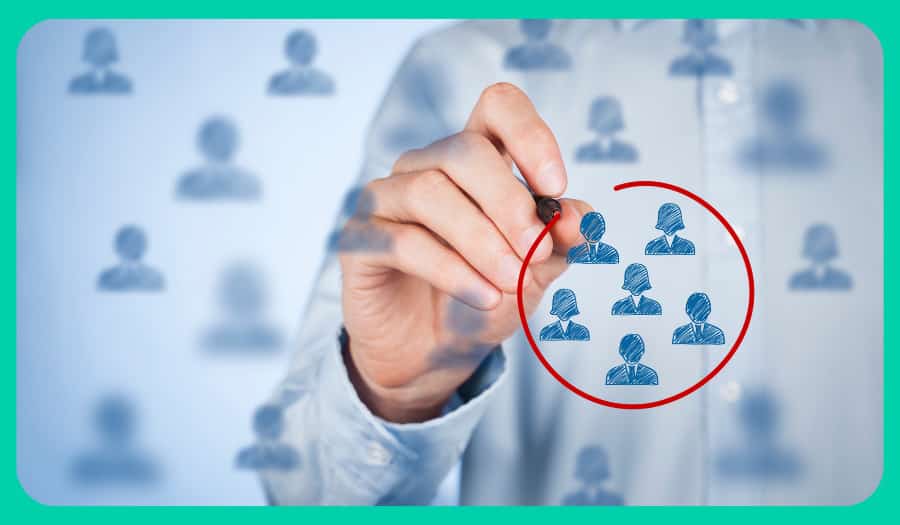 Continually Explore New Ways to Convert Leads
As we've already discussed, the two key elements a Marketer needs to keep in mind are that the industry is constantly evolving and that a lack of flexibility will block prosperity. Within an evolving landscape, it's essential that we are willing to evolve too.
Every few months, take the time to evaluate your conversion rates across your different platforms. This should be part of your quarterly assessment; it will allow you to then re-target any social media ads (if you use them) and redirect them to an audience more likely to convert.
5 Ways to Increase Conversions
Do A/B testing: Also known as 'split testing', A/B testing is a technique used to increase your website's conversion rate (i.e. its ability to turn visitors into customers).
Create a strong and clear value proposition: Have the "what's in it for me" angle at the forefront of a lead's mind.
Dangle a carrot: Avoid pushy sales tactics. Entice your leads by offering a free trial, demo or something non-committal that allows them to see your agency work in all its glory before signing up. Creating a sales funnel goes a long way.
Be personable. Avoid peppering your channels with too much marketing jargon. It can be off-putting, even to B2B customers.
Provide proof. Case studies and testimonials should be easy to find on your website. Let them shine; you've earned them.
Expert Social Media Management
At 100 Pound Social, we understand that for many small agencies, time is an issue. This is why we've created packages that are tailored to aid digital marketing agencies through expert social media management.
We provide several plans (which can be customised with add-ons according to your agency's specific needs) designed to assist you in your marketing journey and take some of the pressure off your shoulders!
Social Media Posts Plans – from £100/mo
SEO Blogs & Newsletters – from £120/mo
3-5 handcrafted posts per week
A dedicated UK-based Content Creator & Editor (No AI)
Relevant images and hashtags
Dedicated Customer Success Manager
Order articles anytime – 5 day delivery + revisions
A dedicated UK-based Writer & Editor
Order blogs, newsletters, or LinkedIn newsletters
Learn more →
Learn more →
We're confident you'll love working with us, but if you decide your investment wasn't worthwhile, we'll give you a full refund anytime in the first 20 days of signing up. Book a free, interactive demo call to find out more about how we work.