Why is social media management important?
Social media marketing is essential to modern businesses. However, success here goes beyond just scheduling the odd topical or promo post. Having an effective social media management strategy in place is business-critical.
2020/21 saw a boom of new businesses across the country. Even with all the uncertainty, redundancies, lockdowns, business closures and restrictions, many online businesses and startups have flourished. In addition, many businesses found out that their company could not only survive without a physical base, but thrive.
Digital and social media marketing has accordingly jumped up the priority list for businesses, with the shift to everything (and everybody) being online.
The rise of startups
Maybe, like many others, you decided to take the plunge with the fabulous new business venture you've been putting off for years because "the time just hasn't been right".
Straying from the comfort and safety of the 9-5/guaranteed monthly income is a big, scary step – one of the riskiest decisions we can make. But it is often also one of the most rewarding.
However, it's certainly not without its hurdles. The online business space is saturated, and competitive, and it can be overwhelming knowing where to begin with marketing your new business.
In this article we'll share a range of tips to help hone your social media management skills, whether your company is old or new, including:
Making the most of the resources available
What to include in your Social Media posts
Social media best practices
The basics of SEO
Where to turn for help if you're really struggling Getting started with Social Media Management
One of the biggest hurdles is finding and maintaining a steady stream of clients. Regardless of your industry, clients are your bread and butter, and attracting and nurturing leads online is a modern business imperative.
How do you go about this if marketing and sales is something very new and very out of your comfort zone? (And your business budget doesn't quite stretch to a swanky, top-tier marketing team?!)
Quite simply, you have to make the best of the resources that are available to you (particularly the free ones.) The main one here is our good friend, social media.
Social media management tools and strategising are essential to maintaining and controlling the ebb and flow of lead generation and brand narrative control.
Even in times of great economic strife (yes, COVID-19, we're looking at you) persisting with your company's social media management is a sure-fire and cost-effective way of making sure your clients don't forget about you.
Sounds easy. Pop on Facebook and pay for a couple of boosted posts, right? Well, not quite. Wouldn't it be nice if everything was that simple?
Making the most of Social Media
Making the most out of social media to boost profit and maximise brand exposure isn't as simple as posting a few well-meaning but ultimately fruitless posts online, peppering them with a handful of hashtags and hoping that your social media marketing will blossom without further ado.
Social media marketing requires time, effort, and yes – sometimes even money.
Like most things, marketing and advertising evolves over time and it's always worth keeping one ear to the ground to keep up with what's new (not to mention keeping an eye on the methods your competitors are employing.)
In economically precarious times hiring a skilled marketing individual (or in the case of larger companies, a team) may not be an option.
So which rules can you stick to in order to boost your social media strategy and, in turn, your sales and annual revenue?
We've compiled a list of airtight strategies to help get you on your way to marketing your business successfully, in a way that will save you both time and money, as well as building a healthy influx of happy clients.
Set Goals
Knowing where to begin with creating your marketing strategy is often the most daunting part. Creating a set of goals is a good way to get yourself going (you can also do this while you're preparing your annual cash flow forecast, if you wish to save time – and don't forget to actually include your marketing in your budget!).
Setting goals is an imperative part of revenue planning, and your marketing goals are no exception. When planning these goals, outline targets that are both challenging and realistic, and aim for somewhere in the middle.
Remember – the best goals are always SMART:
Specific: Set achievable fixed figures.
Measurable: Use a metric to track progress regarding each goal.
Achievable: While it's good to aim high, make sure your goals are realistic.
Relevant: Make sure your team understands how achieving this goal will help deliver a positive outcome.
Time-Based: Set a deadline and adhere to it.
Quality over Quantity
It sounds like a cliché, but it's true. The quality of your social media content really does matter!
Many small, independent businesses fall into the trap of posting an endless stream of quotes and memes as a good way to maintain a strong online presence. It's really not the best idea, and will likely have would-be customers hitting the 'unfollow' button.
It can't be said enough: MAKE YOUR CONTENT RELEVANT. Spending a bit of extra time and effort on a tailored piece of social media marketing (which doesn't have to be all bells and whistles – well-written and valuable information, great images and the relevant content hashtags) will increase your chance of engagement or conversion and help you maintain a respectable online presence.
Another thing to bear in mind is that while spending a bit of money on paid Instagram and Facebook boosted posts can be useful, it's not the be-all-and-end-all, and does not by any stretch mean that your marketing work is done.
The bottom line is that lazy marketing sticks out like a sore thumb and will inevitably do more harm than good.
Make use of tools
There's a wonderful world of tools and scheduling software out there, which will not only make your life much easier, but also free up a lot of your time. Tools like Later or HeyOrca allow you to schedule your posts for the upcoming month, which will allow you to control what goes out and when.
Spending a bit of time monitoring when your potential clients usually browse online, and are therefore exposed to advertising, is a good way to target them at peak time and increase interaction.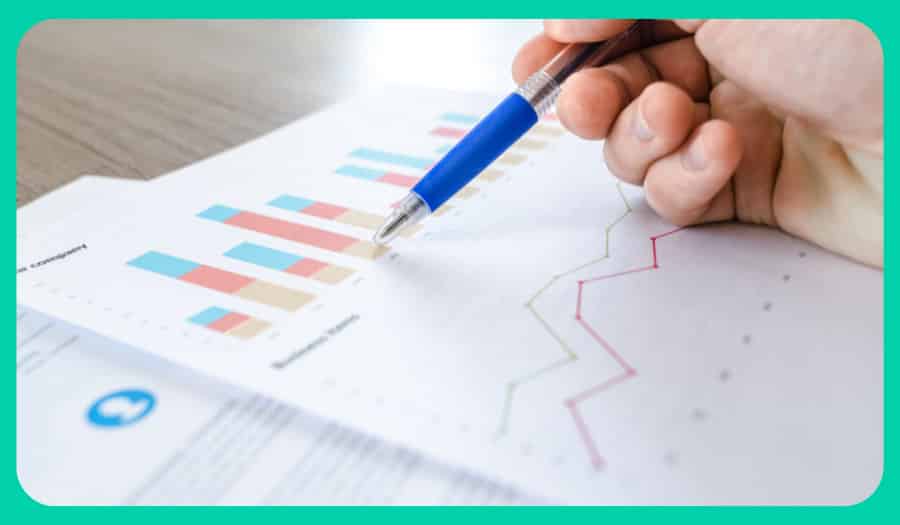 Make use of data!
Words like 'data analysis' probably turn the blood of technophobes to stone, but it's often not as complicated as you might think.
Most scheduling software has built-in methods of viewing your interactions and activity, and will alert you to when a certain post was most viewed or interacted with. This gives you valuable insight for creating and scheduling future posts.
Many platforms contain a data analysis dashboard, which will give you a overview of who's looking at your stuff, where they're from, and what time they're looking at your content(your website platform will also do the same). Taking the time each month to monitor these stats will help you considerably grow your online presence.
It's also good to see which platform has the highest level of activity. Another trap new business owners often fall into is thinking that using every single social media platform will maximise their exposure.
Again – think quality over quantity. And know your target market. A B2C retail business will likely not benefit too much from a presence on LinkedIn, but will discover that many of their target audience are searching for their type of products on Pinterest or Instagram. A copywriting business, on the other hand, will likely be able generate an active following and presence on LinkedIn, which will help them draw in clients.
Find what works for you, stick to it, and ditch the rest. And crucially, plan your marketing budget according to that data.
| | |
| --- | --- |
| PLATFORM: | BUSINESS TYPE |
| LinkedIn | B2B, B2C |
| Facebook | B2B, B2C |
| Pinterest | B2C |
| Instagram | B2C |
| Google My Business | B2B, B2C |
| Twitter | B2B, B2C |
Interact (and don't forget your manners!)
Interacting with potential leads via social media is an often overlooked conversion-booster (even if it's just responding to an emoji comment with a similar emoji).
Empathy is imperative in the sales world, and if you can vocalise your business as a person/team of people who are able to help solve a problem, instead of merely having a product or service to sell, then you're onto a winner.
Many businesses put their virtual foot in it by thinking that pushy sales will get results. It's incredibly rare that this approach works. In the few instances that it does, it's usually because the target customer has yielded simply because it gets them one step closer to being left alone.
Poor sales tactics like this will not result in continued business, or leave the client feeling compelled to sing your praises. Once more for the folks at the back of the room: NO ONE LIKES A PUSHY SALESPERSON.
Interact with, nurture, and educate potential leads – but don't try to bully them into using your business. Think of how you like to be treated as a would-be customer, apply that to your own business and you can't go wrong.
A really good way of interacting online is to create polls and contests. Choose exciting giveaways of products or services and create contest rules that help you get more exposure or conversions.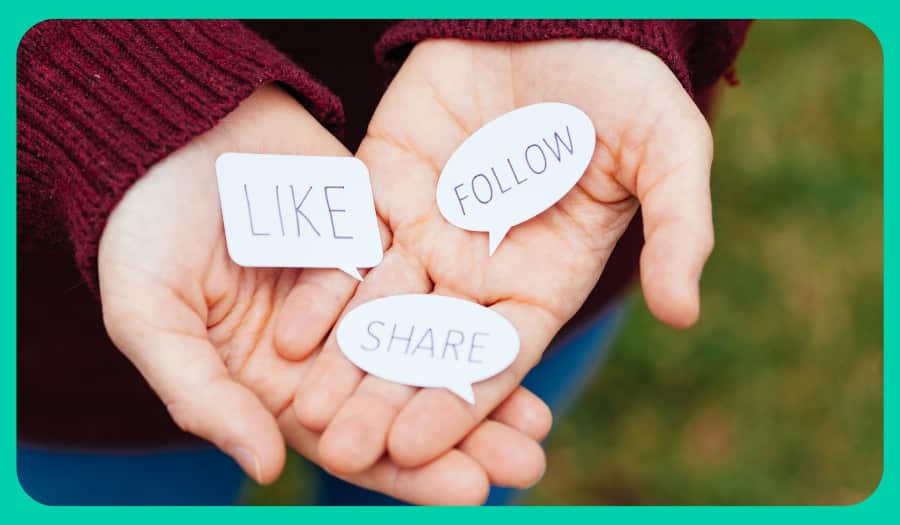 Don't forget the basics
Again, this comes into the general rule of 'don't do lazy marketing'. While successful social media campaigns vary from business to business/sector to sector, don't forget about the following when planning your posts:
The hashtag is your friend
It's one of your best allies. The maximum number of hashtags most platforms allow for is thirty, and it's important to use them wisely. Don't just use a popular (but highly irrelevant) hashtag for the sake of exposure.
Don't focus on likes – it's not a popularity contest. Keep your eyes on the real prize, which is your main business goal in general: lead conversion. Again, it pays to keep an eye on your competitors' socials. If their content is similar to yours but performs bette, ask yourself why… and check in with the hashtags they're using. There may be a crucial one that you've forgotten.
Quality Pictures
Having quality pictures doesn't necessarily mean shelling out for swanky, expensive photoshoots. Quality doesn't have to mean costly, and modern smartphone photography can get you a sharp, clear image. But your images do need to be good, and eye-catching.
Think good lighting, product clarity, and professionalism.
Keep in mind picture quality and pixelation too. Nothing screams 'amateur' like a low-resolution, out-of-focus photograph. If you're not confident with your photography, try making the most of the online resources available to you.
Be 'real' on social media
There's nothing more refreshing than knowing that behind every single business – whether corporate or indie – there is a human being just trying to make it in the world and live their best life.
Social media has the power of illusion, letting your followers see exactly what you want them to see – which can be a blessing and a curse.
The foundation of every business out there is that they have something, be it a product or service, that will in some way improve or enhance the life of their potential customer.
B2B's offer products or services that improve the business success of their clients, but in the chaos of the busy, modern world we live in, it's easy to forget that there are faces (and feelings) behind every business.
Think about your web traffic
Social media can be an excellent engine to drive clients to your website, where they can then view everything your business has to offer. This is something that, depending on your business type, might not necessarily be doable by way of social media alone. This is where having a well-designed, informative website comes in useful.
Website traffic and social media traffic go hand-in-hand. Consider your socials to be the smaller steps leading up to the platform (your website) where everything is in place to grab the client hook, line, and sinker.
Take into consideration that having some online marketing know-how can come in handy. Familiarising yourself with and implementing basic SEO (Search Engine Optimisation) in your website and blog content (or if your budget allows, hiring a copywriter or agency who can whip up some SEO-heavy tailored content) will aid you in your of lead conversion.
SEO Tools
Again, there are tools that can assist you with this (Google Analytics being one to note, with the bonus of being free). You can use this to seek out the best SEO phrases and keywords for your business, and use these in content to steer traffic to your site.
The Google SEO algorithm analyses the use of keywords to determine a page's ranking online. SEO effectively informs Google that a website or web page is on a certain topic. It's worth noting, however, that if you go overboard with SEO words and phrases and sprinkle them like confetti all over a blog or post, Google may well blacklist it because it will assume it is web spam. Remember – quality over quantity!
Need some expert help?
Need a little help along the way? Expert social media management resources are available and aim to take some of the pressure off of you. Help is available to grow your business online. 100 Pound Social can provide you with expert blog articles and social media posts.
Posts Plan
Blog Articles
From only £100 +VAT /month, you will receive:
Dedicated UK-based Content Creator & Editor
3 handcrafted posts per week published to 2 platforms
Dedicated Customer Success Manager
From only £100 +VAT /month, you will receive:
A dedicated UK-based Writer & Editor for your articles.
Order articles anytime – 5 day delivery + revision
Learn more here → Posts
Learn more here → Blogs