Bonus: Want more likes and comments on your social media posts? Then download our FREE Social Media Engagement Checklist here!
How Social Media Engagement Benefits Your Business
Your social media strategy should focus on more than just increasing your brand presence. It should be about engaging your audience as well.
More than half the world's population uses social media, with the average daily usage being two and a half hours. If your business is not leveraging and improving your social media strategy to engage your audience, you're missing out on a competitive advantage. What is Social Media Engagement?
Social media engagement is a measurement of how many people are engaging with your social media platform content. This could include the amount of likes, comments, and shares you have on one post. While increasing the number of followers is important when it comes to growing your social media presence, you also want to ensure you're continuously driving engagement on social media.
You can measure social media engagement with a range of metrics including:
Comments
Shares
Likes
Number of followers
Audience growth over time
Tagged mentions
Branded hashtags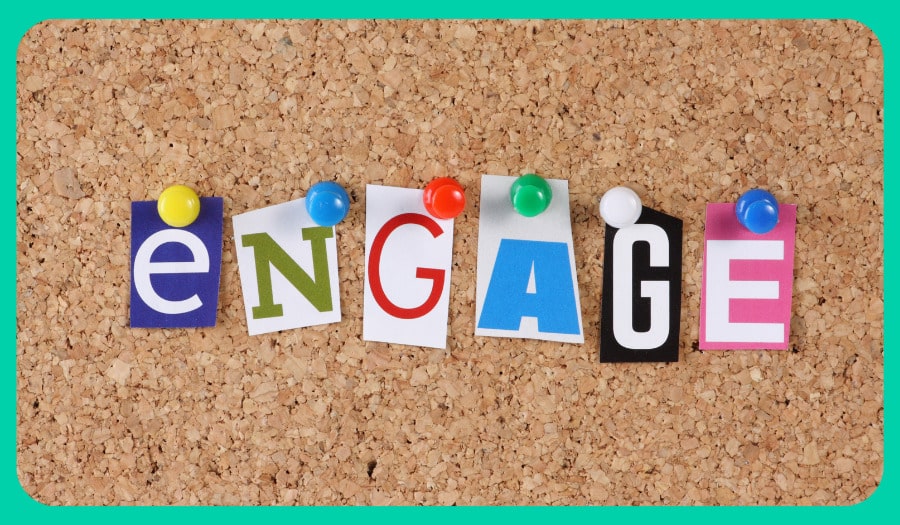 Why is Social Media Engagement Important?
Social media engagement is important because it provides you with an inside look into what your audience thinks about your content and brand. It's a two-way conversation that allows you to optimise and further improve your content and services.
A social media engagement strategy can also help you to:
Reach a Much Larger Audience
Social media is borderless. You can share information about your business worldwide without ever leaving the office. Social media allows you to reach more people at the same time, at a fraction of the cost.
Build Trust in Your Brand
While posting everyday can help you gain traction, posting quality content every other day will give you better audience engagement and build trust in your brand. Quality posts that resonate with your audience will position you and your brand as industry thought-leaders. As more people engage with your posts, newcomers will know your posts and brand are trustworthy and will further explore your business.
Gain Valuable Feedback
Great social media engagement doesn't just help you attract new customers, but it will help you retain your current ones. Your current customers are valuable in helping you gain feedback on how your business can better serve them.
Interact Better With Your Audience
Effective social media engagement is all about creating lasting connections and interacting with your audience. When you respond to queries or post content that speaks to them, it gives them a sense of belonging. You want your audience to be part of your brand, and this is a great way to do so.
Bonus: Download our FREE Social Media Engagement Checklist to get more LIKES and COMMENTS on your social media posts here!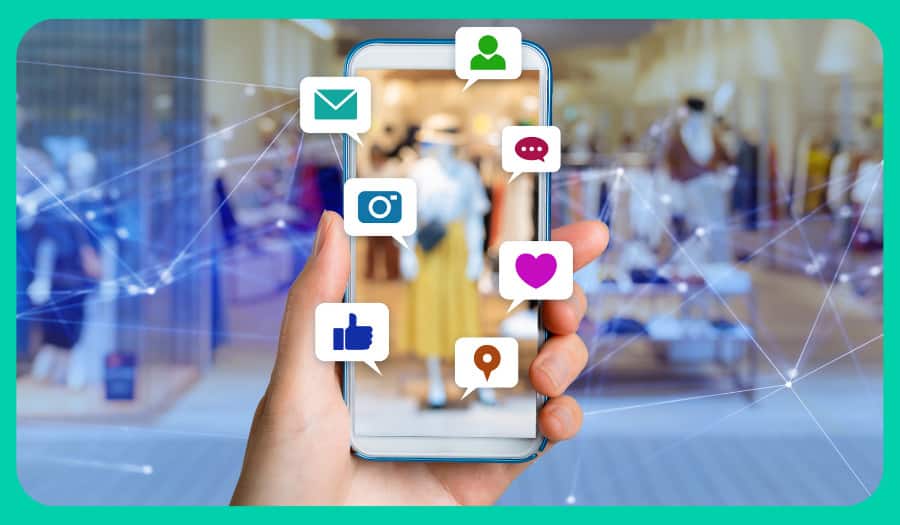 How to Improve Social Media Engagement?
There are many ways you can increase your social media engagement. Good social media posts that encourage engagement don't just happen and it's important to carefully consider what is posted on your social media platforms. Here are some post ideas to potentially increase your social media engagement:
| | |
| --- | --- |
| Competitions | Competitions and sweepstakes are great ways to increase engagement. Like and Share competitions can not only increase your followers, but encourage people to share your content, which increases your brand presence. |
| Infographics | Posts that are text heavy can be tiring to read, and you'll risk your audience just scrolling past your post without a second look. Use infographics to highlight important information and draw the reader in to read more about it. |
| Polls and surveys | Polls and surveys are probably the easiest and most cost-effective way to get your audience to take interest. By asking them to vote on a topic, or share their thoughts, you're opening the floor to feedback and making your audience feel appreciated. |
| Videos | Videos are a good accompaniment to text-heavy posts. People are more likely to stop scrolling for a video than they are for a post that's very wordy. Use short versions of the video to draw your audience in, and direct them to your website for the longer version of the video. |
| Livestreams | Livestreaming is a popular way to share relatable information. It is especially effective for product demonstrations or event highlights, as you'll be able to share specific information within a short timeframe. |
Social Media Engagement Strategy
Even though you can improve your social media engagement by simply being active on social media, a little extra guidance wouldn't hurt. Here's a free, downloadable social media engagement checklist to help you keep on top of what to do, and when.
If you need expert help to grow your social media presence and improve your social media engagement strategy, 100 Pound Social can help you. We specialise in creating affordable, engaging social media posts and blog articles to help you grow your online presence – however niche your company is. Take a look at our £100 Posts Plan outline below:
£100 POSTS PLAN
from £100 (+VAT) per month
A dedicated UK-based Content Creator & Editor
3 handcrafted posts per week published to 2 platforms
A dedicated Customer Success Manager
The option to have 5 or 7 posts per week, or add more posting platforms
Get started now