Why is LinkedIn an Important Platform?
Unlike other social media platforms, users visit LinkedIn to engage with business-related content for a specific purpose. With over 660+ million professionals, 40+ Million decision-makers, including 260,000 C-suite executives, LinkedIn remains the most effective B2B marketing platform.
But how do you get the engagement with these prospects? The answer is to post content on LinkedIn and engage in conversations regularly.
The best part is, you can schedule your LinkedIn posts ahead of time.
Let's dive into the 'how and why' in this guide to scheduling content for your LinkedIn profile.
Why Should You Post Content on LinkedIn?
There are several reasons to schedule posts on LinkedIn.
However, the main thing to remember is, it's all business!
The end goal is to create brand awareness, get more leads and generate sales. So what are the benefits?
You Maintain a Constant Presence on the Platform.
Posting on LinkedIn helps you gain an increased presence in your audience's timelines.
Sharing a status update or content on LinkedIn reaches 20% of your followers.
Increased Brand Awareness
Your LinkedIn presence, not your LinkedIn profile, is your brand. Following on from point one, a constant presence increases brand awareness.
Establishing Thought Leadership
Thought leadership content can help you drive strategic brand awareness and position you to engage professionals and B2B decision makers. Thought leadership content includes white papers, guides, ebooks, and so on.
Engagement With Followers and New Connections
LinkedIn is the most preferred social platform for lead generation. When you post on LinkedIn, you engage with followers and forge new connections. This again adds to increased company or brand awareness, new leads, and more sales. LinkedIn Posting: Best Practices
When posting on LinkedIn, you must follow some guided approaches to give your post a higher organic outreach and improve your engagement.
LinkedIn acknowledges the following LinkedIn pages best practices:
Complete your Page with complete information
Pages with complete, accurate information get 30% more weekly views. This includes a decent logo, an overview, organisation information and a call to action (CTA).
Post thought-leadership content
When posting on LinkedIn, you must post the right type of content for the platform. Publishing thought-leadership content can help grow your LinkedIn audience with a higher margin.
Here's what LinkedIn recommends in their marketing guide: "Because LinkedIn users invest time on the platform, a proven approach is to answer your audience's questions, help them perform their jobs better, or help address pain points."
The three types of quality thought-leadership content are:
Product thought leadership: position your products (or services) as the best solution for your audience (customers).
Industry thought leadership: Demonstrate your perspective and expertise on industry news and trends
Organisational thought leadership: Content that shows your company's vision and ethos
You can use LinkedIn hashtags to find out your industry and audience's trends.
You also need to avoid the temptation to sell. Sales content doesn't perform well on LinkedIn.
Post consistently
How often should you post? LinkedIn recommends scheduling one post per weekday. LinkedIn's marketing guide outlines that 20 posts per month can give you a reach of up to 60% of your audience. This equals one post per day — on each weekday.
Post on weekdays only
It's important to schedule posts on weekdays only. Posting on LinkedIn during the weekend won't generate any benefits.
Companies that post content on weekdays see a 2x lift in their organic reach and engagement.
Post in the morning
LinkedIn users aren't on LinkedIn all the time. You need to post at the right time of day, when users are likely to be online — and when they're at work.
This is mostly in the morning before the day gets busy.
LinkedIn says that content posted in the morning usually has the highest engagement rate.
Use images and videos
Visual content has a higher outreach, particularly video. Images lead to a 2x higher comment rate. Videos get up to 5x more LinkedIn engagement, while Live Video can get up to 24x more engagement.
YouTube videos (linked to content) can give up to 75% share rate.
PDFs and PowerPoints can also help you increase your engagement rates.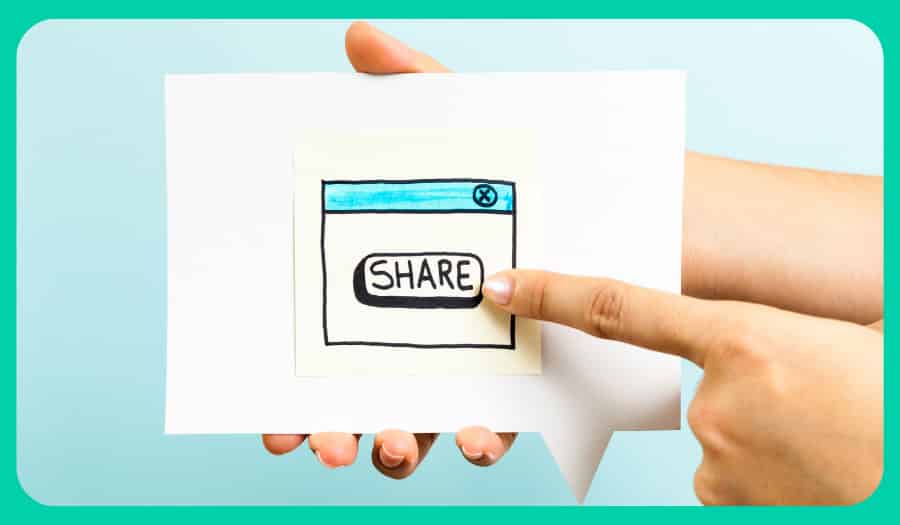 Can You Schedule Linkedin Posts?
Wouldn't it be nice to get a batch of all updates squared away at once? Yes it would be nice and it's possible.
The good news: YES, you can schedule posts on your (or your company's) LinkedIn Page.
The other news: You can only schedule LinkedIn posts with the help of a third-party tool. Which tools are these?
We'll discuss the tools that can help you schedule posts on LinkedIn in the next section.
First, let's talk about why you may need to schedule LinkedIn posts in advance.
Why Schedule Posts on LinkedIn?
Scheduling posts on LinkedIn ensures your page remains active, without you having to post each day or each couple of days.
Benefits Of Scheduling Posts On Your Linkedin Page In Advance
You schedule posts on your company's page to:
Maintain a consistent presence and cadence. Scheduling LinkedIn posts ahead of time allows you to cover the week(s) ahead. With this, you'll avoid content drought and even see gaps that might emerge. This results in increased engagement.
Minimise cross-ups and lapses. In a busy team, you can easily forget to post on LinkedIn, the person responsible can get caught up, the office internet may go down, or assignments can get mixed. Scheduling posts eliminates this risk.
Maximise productivity. Even if the person responsible for LinkedIn posts doesn't miss posts, scheduling posts will leave more time for other tasks.
Take Note:
Even after scheduling content in advance, you still need to be involved on some level. You can't just 'set and forget' the content.
Although the scheduling does the bulk of the work for you, you still need to check for comments and engage the audience when needed.
How To Schedule LinkedIn Posts
If you want to schedule posts on LinkedIn, you have the alternative to either post immediately (one by one) or schedule it for later publishing.
However, at present, LinkedIn doesn't have a built-in LinkedIn post scheduler.
This means you have to schedule the posts; you must rely on third party LinkedIn scheduling tools.
Tools to Schedule LinkedIn Posts
There are several Linkedin post schedulers that can help you schedule posts in advance.
Let's have a look at 7 tools to help you schedule LinkedIn company page posts — for B2B, SMEs and individuals:
Hootsuite is a social media content marketing and management platform. It brings all platforms into one central dashboard and offers you engagement and monitoring functionality.
You only need to sync your LinkedIn Page to your Hootsuite account, then use the app to schedule content — text, image or video — posts in bulk or individually.
Hootsuite has a free plan that allows up to 5 post schedules.
You can plan, schedule, and automatically publish your LinkedIn posts with Later — and it has a free plan. You can use it both for your individual posts and manage your company's business page.
Later has many time-saving features when scheduling LinkedIn posts. For example, it has a feature that allows you to crop your images to fit LinkedIn's aspect ratio. You can also create "saved caption" templates, which can save you time for future posts.
More features are on the tool's paid plans.
HeyOrca is a collaborative social media management and calendar tool. It's a perfect tool for agencies, but individuals can also use it.
In one HeyOrca account, each calendar can have its own users and social media accounts. It also mocks up your content and allows you to see what your content would look like before it goes live.
To save time when creating graphic posts on LinkedIn, HeyOrca has a Canva Integration built into the app. With this, you can easily create designs in Canva without having to leave HeyOrca, save them for future "use", and save time by attaching the designs directly to your post.
Sprinklr is a cloud-based customer experience platform. The advantage of Sprinklr is that it focuses on social media management for small enterprises.
Sprinklr is integratable with LinkedIn and can allow you to Schedule LinkedIn posts to profiles.
You can use this tool to schedule, listen, and report on LinkedIn posts and engagements.
Offering a streamlined and intuitive interface for social media management and engagement, Buffer focuses on simplicity and ease of use.
Buffer gives users a quick and easy platform to schedule content and is integratable with LinkedIn Page.
Buffer allows users to post the same image with a different caption to the same platform or multiple platforms if you have different platforms. On LinkedIn, this can increase your organic reach.
Like Sprinklr, Khoros also focuses on small and medium enterprise companies.
In Khoros, you can collaborate, plan, schedule and publish for LinkedIn with a streamlined workflow and unique visual analytics.
It is a perfect LinkedIn management tool for Business, offering the ability to view and analyse your company's LinkedIn activity.
This tool also supports real-time audience engagement and conversations on your LinkedIn Company Page.
Sprout Social is a leader in usability, satisfaction and customer support in social media management and optimisation.
With a designated LinkedIn management tool for Business, you can schedule smarter, faster and more personal posts for your Company's LinkedIn Page.
Sprout's LinkedIn integration supports publishing, analytics, productivity tools and customer response and engagement tools. This means you can share posts, engage with LinkedIn "followers", and measure your posts' performance within the same app.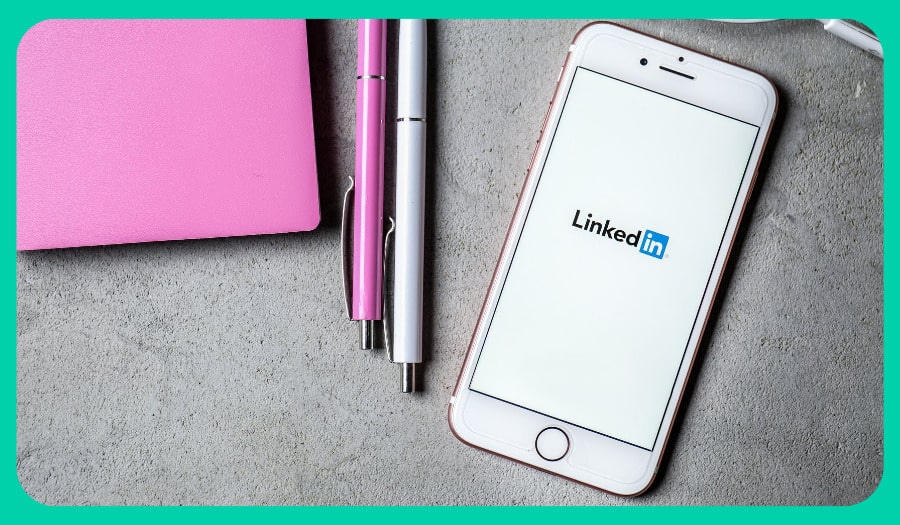 How To Schedule LinkedIn Posts For Free
To schedule LinkedIn posts (examples) for free, you can select a Linkedin post scheduler that has a free plan or sign up for a free trial.
Most of the Linkedin post schedulers either have a free trial or free plans with limited capabilities.
Take Note: Although these tools can save time, they still require an investment of time to learn how to use them and schedule posts in advance. Agencies know how to use them better. You can outsource posting on LinkedIn completely to an agency like 100 Pound Social for better results.
Linkedin Lead Generation Strategy
LinkedIn lead generation is the perfect approach for B2B lead generation. Why?
It's a platform for 660+ million professionals, 40+ Million decision-makers and 260,000+ C-suite executives.
Here are ways you can use to grow leads on LinkedIn, build brand awareness, and grow sales.
Optimise your LinkedIn Profile: First impressions are important. Create a profile that impresses your audience with a catchy headline, a branded header image, an optimised About page, social proof from your clients and a call-to-action.
Keep your LinkedIn page up-to-date: Your company's LinkedIn page should offer an opportunity for prospective customers to learn more about your brand and engage with relevant content. Post relevant and up-to-date content regularly.
Define your target audience and goals: Whether generating leads or raising awareness, targeting is key. A better-defined audience leads to a good approach for lead generation.
Publish engaging content: It's simple — to get more leads, post content that your audience will want to read. Focus on thought leadership to show your expertise and offer solutions.
Use thought leadership: This will position you to contact professionals, executives and B2B decision-makers. Publish thought leadership content such as white papers, guides or eBooks, etc., to help you drive strategic brand awareness.
Use rich media: Use visual content like images, videos, PDFs, Live videos, PowerPoints, etc., to increase engagement. Image content generates over 6x more engagement than text-only content.
Post content at peak times (often mornings) – Find out the best times your audience spends on LinkedIn to post your content when your audience is online.
Create LinkedIn ad campaigns: LinkedIn gives you more options for lead generation in the name of ads. Run self-service ad campaigns on LinkedIn using Dynamic Ads, Sponsored Content, Text Ads, or Message Ads powered by LinkedIn Campaign Manager.
How To Get More Views On Linkedin Posts
If you want to improve and maximise your LinkedIn post organic reach, here's what to do to get more LinkedIn views:
Use text-based content without links.
Write a relatable story and industry trend anchored on a particular LinkedIn-initiated hashtag.
Make sure your content shares tips targeted at solving a problem for your intended audience.
Give something of value for free — this can include a PDF, a PowerPoint, a Guide, a Course, a White Paper, etc., that solves your audience's problem.
Start a poll asking your network about a comparison, difference or choice, and ask the audience to tag other leads to the post.
Use thought leadership to share your opinion (expert) on topics your audience (network) cares about.
LinkedIn Social Media Management
You can outsource your LinkedIn social media management for better results. This is where 100 Pound Social comes in.
100 Pound Social agency specialises in creating affordable social media content, B2B LinkedIn lead generation, social media management and blog writing services across different industries, including Digital Marketing, Saas, Consulting, "FinTech", and more.
With a selection of different plans, 100 Pound Social will help you generate leads, including social media post creation.
Posts Plan
Blog Articles
From only £100 +VAT /month, you will receive:
Dedicated UK-based Content Creator & Editor
3 handcrafted posts per week published to 2 platforms
Dedicated Customer Success Manager
From only £100 +VAT /month, you will receive:
A dedicated UK-based Writer & Editor for your articles.
Order articles anytime – 5 day delivery + revision
Learn more here → Posts
Learn more here → Blogs