Create Attention-Grabbing LinkedIn Testimonial Graphics In Seconds With Canva (Free)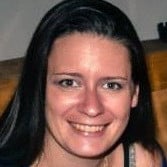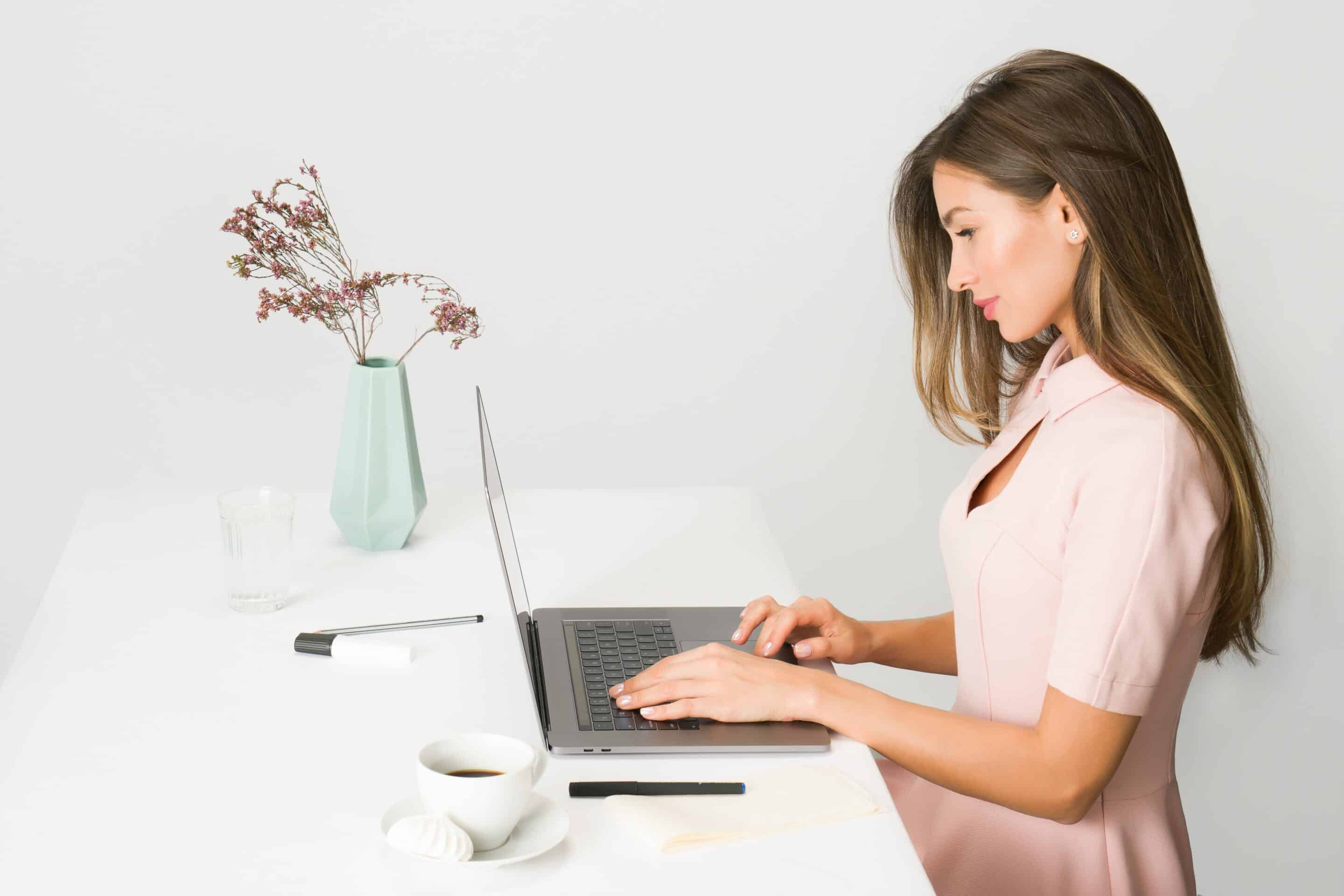 LinkedIn has swiftly become a critical B2B business marketing platform. 
The platform is ideal for expanding your customer base and building relationships with new clients.
LinkedIn's newsfeed allows you to regularly get your business in front of hundreds – if not thousands – of potential clients.
This makes it an ideal place to share your customer testimonials and build trust in your services.
Testimonials presented as graphics are more likely to attract attention than text-based testimonial posts on LinkedIn.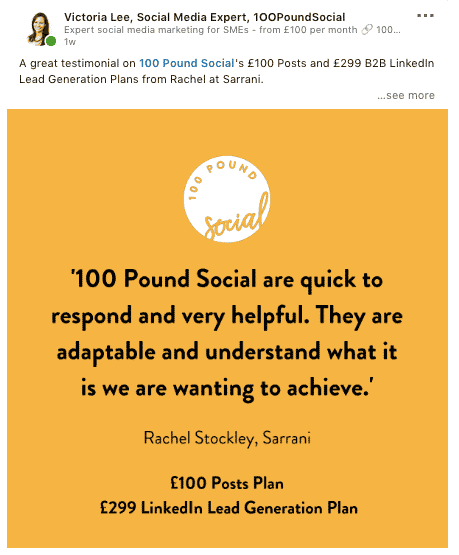 In the past, slick testimonial graphics were unaffordable to businesses without an in-house designer.
However, these days there are some great, easy-to-use (and free!) platforms like Canva which you can use to create a visual testimonials in a few moments.
Many B2B business owners are not aware of these easy-to-use free tools.
This means you can be an early adopter; are you ready to gain attention on LinkedIn before your competitors catch on?
How to create a testimonial graphic on Canva
It's really easy to use Canva to produce engaging, attention-grabbing graphics – even if you don't have any graphic design experience.
Here is a step-by-step guide to creating an attention-grabbing LinkedIn testimonial graphic.
If you don't have an account already, head to the 

Canva website

 set one up.

This is free and, although there are premium options available at a cost, most small businesses find the free service sufficient.

Once you've logged in, you'll be prompted to select a design type.

For a LinkedIn testimonial graphic, select the Social Media format; this is an 800 x 800-pixel square shape which looks good on LinkedIn feeds.
Select the design type under "Create a design > Social Media" on the front page: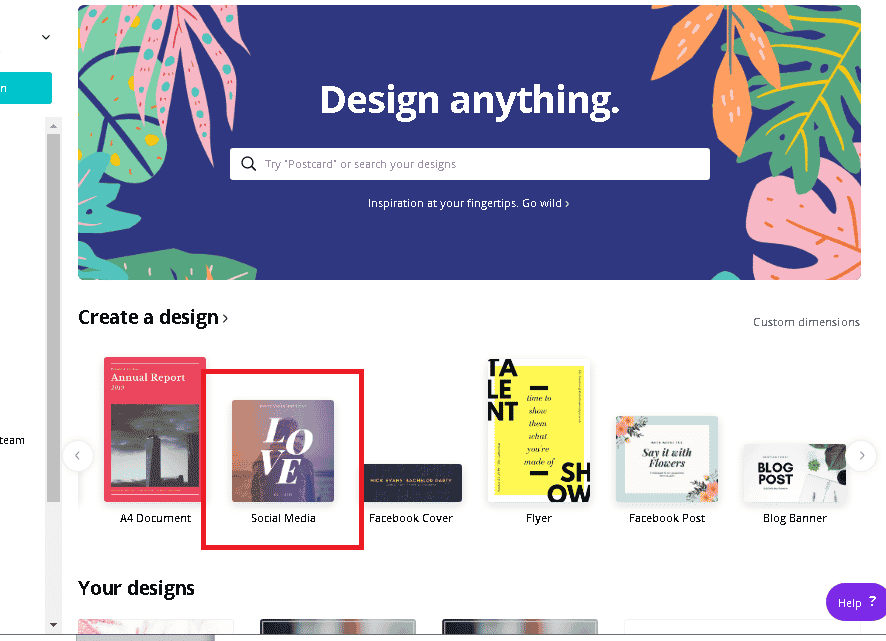 This brings you to the design screen which looks like this:
Start by choosing a template from the selection on the left.
Canva comes with an array of LinkedIn-friendly templates meaning you don't need to start at ground zero, but already have the basics of the design in place.
Make sure you are in the "templates" section by clicking on this at the top left.
You can browse or search for a template you like, and one which fits your brand.
For a testimonial, an excellent place to look is under the "Quote Social Graphic" section: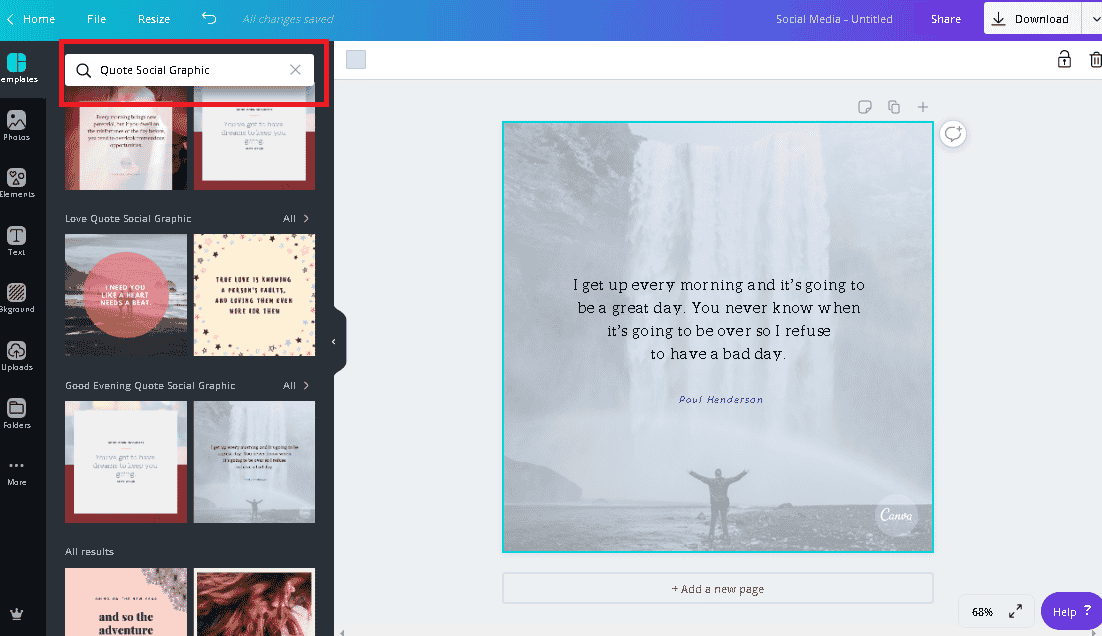 For this example, we are going to choose the "Good Evening Quote Social Graphic":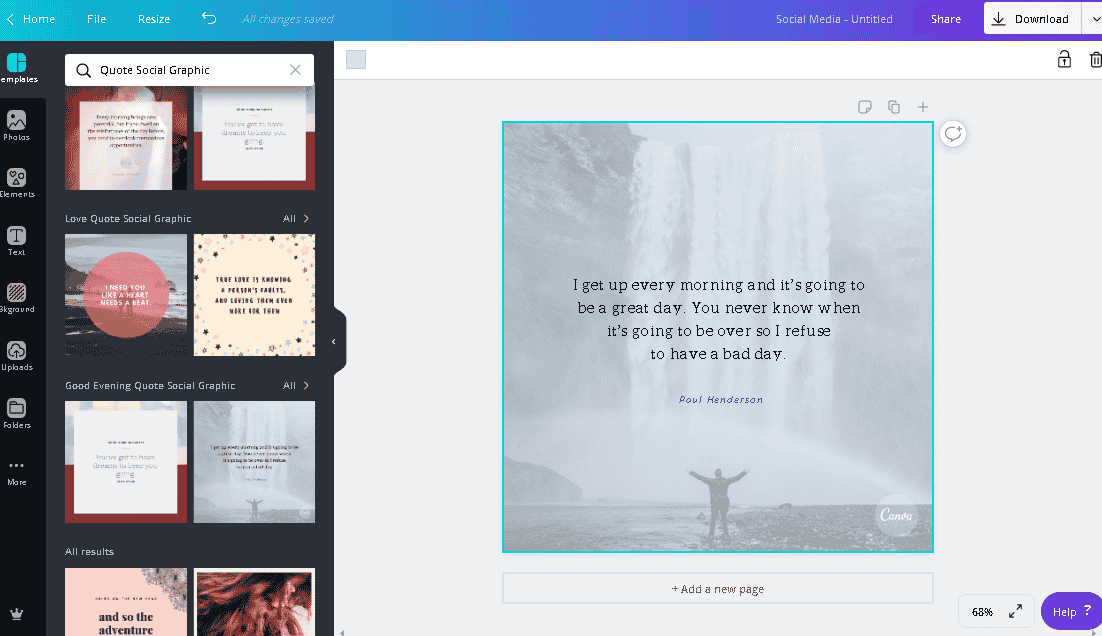 As you browse the templates you will be able to see whether it is free or involves a cost: as you hover over the template, it will say "free" (or otherwise) in the bottom right-hand corner of the graphic.
Once you have your template it is simply a matter of inputting your own testimonial by clicking and editing the text boxes: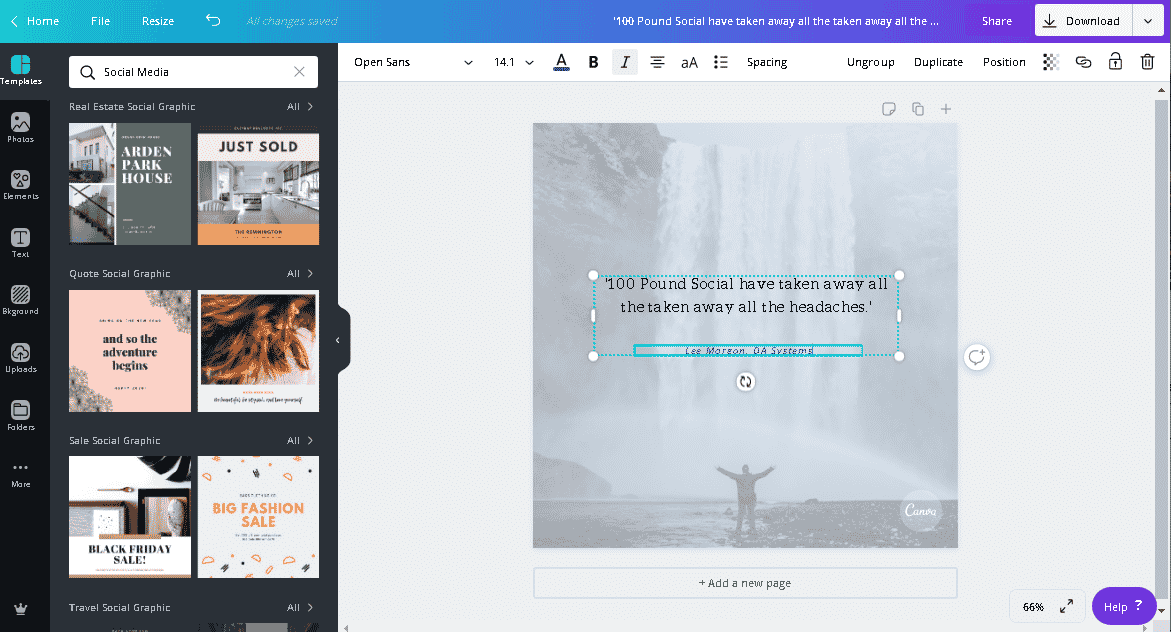 You can also add additional lines or sections of text by going to the "Text" section on the panel on the left and clicking "Add a heading", "Add a subheading" or "Add a little bit of body text".
For a testimonial graphic, you'll usually add a heading or a subheading: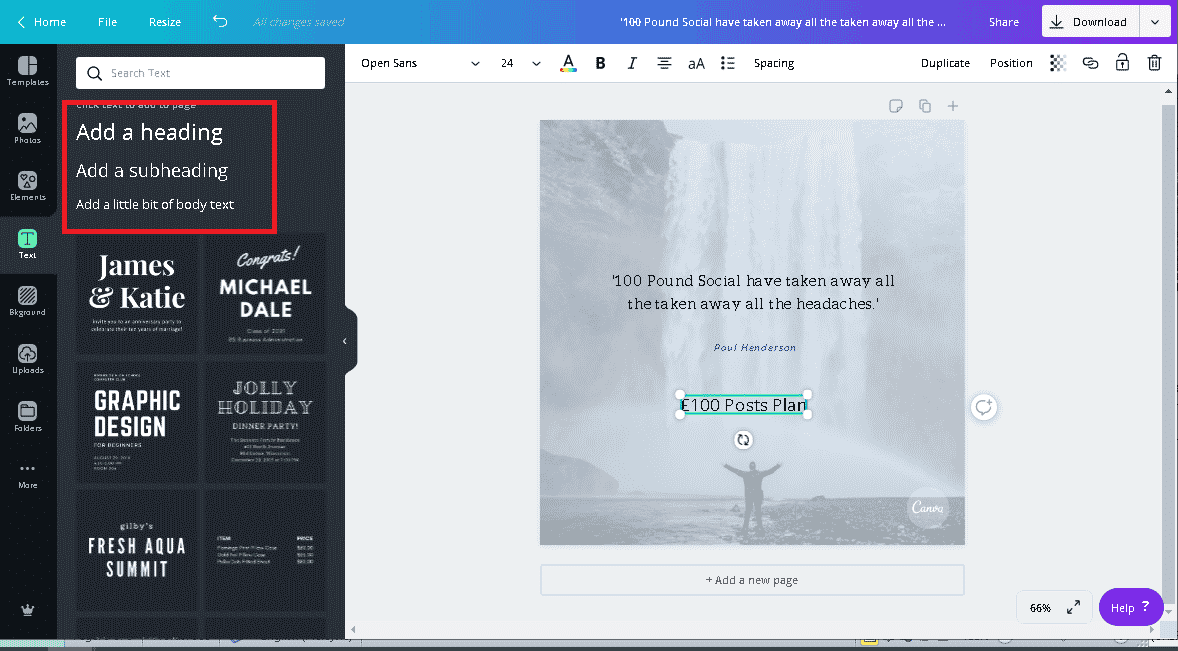 Change the font and size of your text using the menu at the top.
You can also add bold or italics and change the font colour, if you wish.
Once you've selected your font size, move your text blocks around by dragging and dropping the boxes.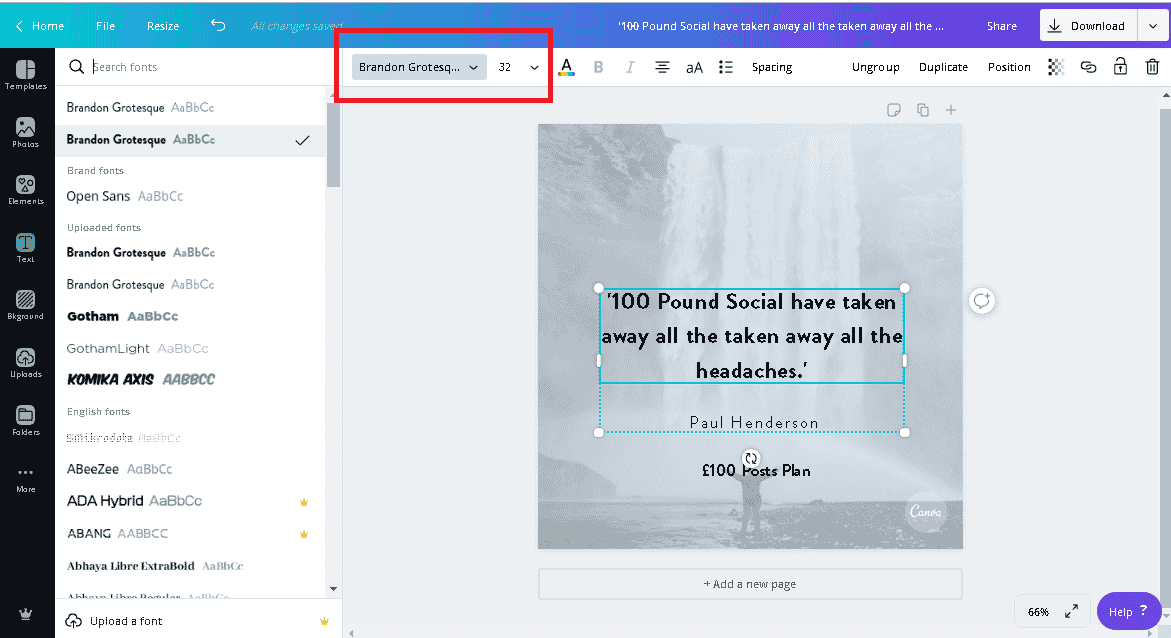 Next, change the background depending on the branding and style you want to convey.
You could insert a new picture as the background, by selecting the "Upload" button on the left-panel. 
However, plain coloured backgrounds are very effective are a great option for LinkedIn.
To make a plain background simply select your entire design by clicking on it and then select a background colour.
Having a plain coloured background means you can stick to your brand colour scheme: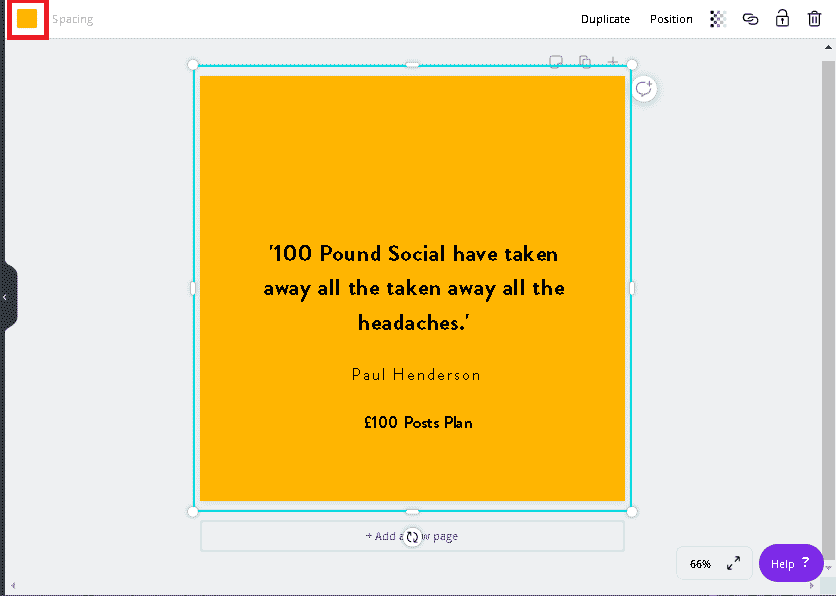 Finally, it is a good idea to add a logo to your graphic to make sure your brand is instantly recognisable.
Upload your logo on the "upload" section on the left, then drag and drop it into your design: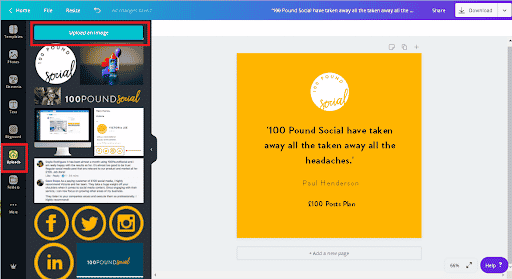 That's it – now you can download your design by clicking the button on the top right.
You can make more testimonial graphics in seconds by copying your design and changing the text.
You can use Canva to create a range of attention-grabbing graphics to use on LinkedIn and other social media platforms.
Using dynamic visual elements like these will put you ahead of your competition and help your testimonials stand-out on the busy LinkedIn newsfeed.
The Next Step
To supercharge your marketing, download this list of 100+ Free Tools To Grow Your Business.
If you need any help, we are happy to assist you with:
1. Expert social media post creation 
 2. Blog articles 
Book a call to discuss your requirements: