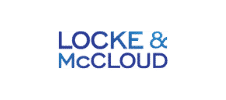 "I recommend 100 Pound Social to businesses who need high visibility on social media to generate leads."
100 Pound Social adapt to every kind of business – even the most niche-focused.
In one year, 100 Pound Social more than doubled visitor impressions on our LinkedIn page.
The process is very simple, and the results guaranteed.
The customer support is flawless: reactivity, help, and kindness at any time!
Laura Martinez
Locke & McCloud - Recruitment Agency