How The Sales Mastermind Generate 3-7 Sales Calls Per Week With 100 Pound Social

"100 Pound Social is easily the best investment I've made in marketing my business since launching."
A conversation with The Sales Mastermind
Scott Cowley founded The Sales Mastermind in 2019. The Sales Mastermind is a community for sales leaders, who aren't naturally sales people. Members are agency owners, SaaS founders, or anyone who starts a company and discovers the art of finding new business is way tougher than they expected! Members range from one-man bands, right up to business owners managing multiple businesses and sales organisations. The Sales Mastermind uses 100 Pound Social's £299 LinkedIn Lead Generation Plan which includes:
3 social media posts per week created and published to Founder Scott's LinkedIn profile
Ideal clients targeted via LinkedIn each month and sent a 3-part direct messaging campaign
The end result? New business enquiries. In Scott's words: "Typically, I have 3-7 sales calls a week generated by 100 Pound Social's work alone." We ask Scott to tell us about working with 100 Pound Social and the results the £299 LinkedIn Lead Generation Plan is generating for him: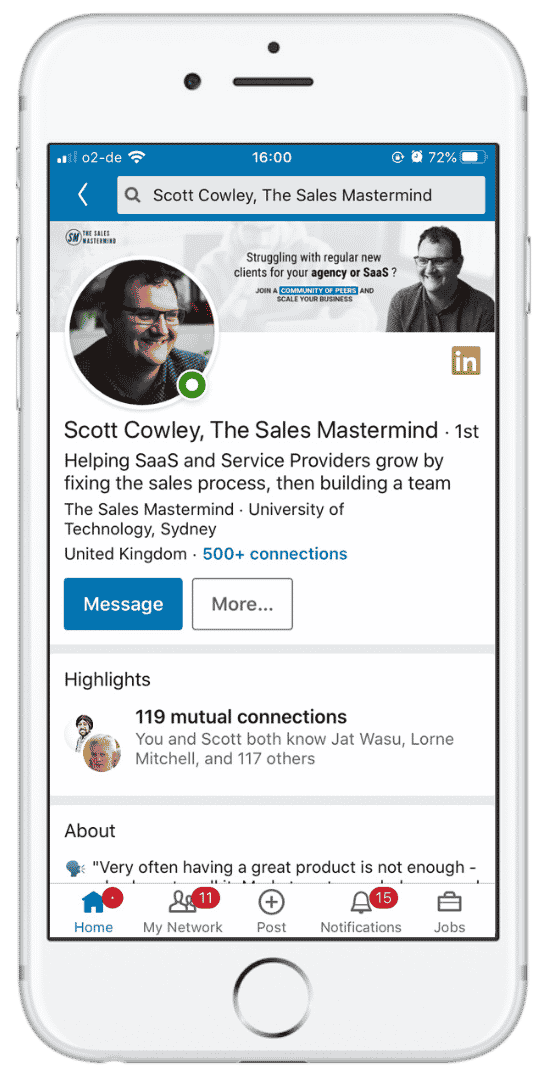 Hey Scott, why social media marketing?
"Social media is probably the fastest way to get your first customers, or get more NOW.  It's faster than most other forms of marketing because you speak to new customers everyday."
What happened when you signed up with us?
"100 Pound Social's Onboarding was one of the best I've seen from a marketing service. It's simple, easy and you're building the content/campaign without even realising you are.  I could probably do this myself now, maybe even cheaper, but why bother? It works, it's inexpensive and the trade off of cash:time would mean I'd probably have less time to close deals doing it myself."
Tell us about your LinkedIn Lead Gen campaign.
"The barriers to entry for my social media campaigns are minimal; I can test new messaging* and get results within days. *and then go back to what 100 Pound Social originally suggested because their messaging was way better!"
Would you recommend our service?
"Yes, and I do."
What results have you seen?
"Typically, I have 3-7 sales calls a week generated by 100 Pound Social's work alone. Today alone, I have added 2 new members to my mastermind from the LinkedIn Lead Generation Plan. I've probably had 4 new members this month. I get qualified leads week in week out, on (almost) autopilot."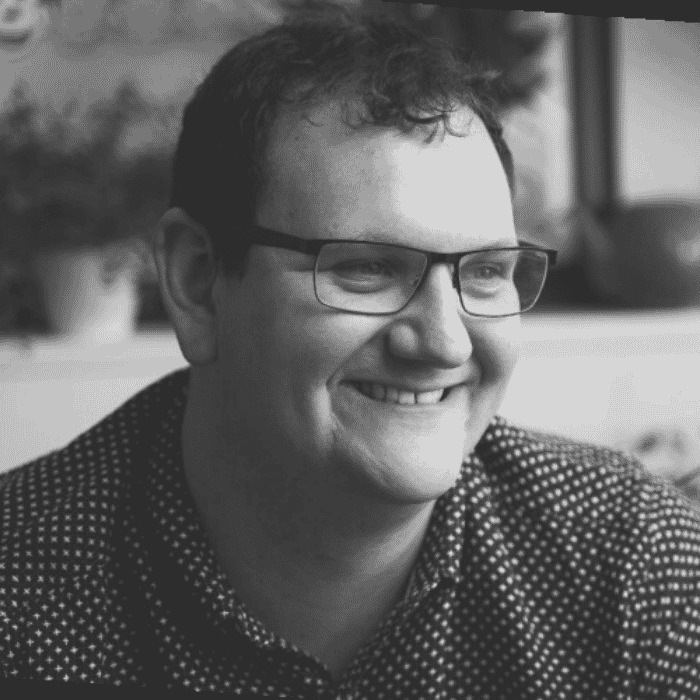 "I typically have 3-7 sales calls a week generated by 100 Pound Social's work alone."
Scott Cowley, The Sales Mastermind
The Next Steps
If you're ready to raise visibility of your company on social media and generate new business, we'd love for you to work with 100 Pound Social.
Click here to select a plan and sign-up.
To learn more, schedule a call: