Which Social Media Platforms Are You Using?
Nowadays there are more social media platforms than ever, and it's easy to feel overwhelmed, and unsure about which ones are right for your agency.
You need to think carefully about your clients and audience to develop the right social media strategy, and post not only on the right platforms, but also when visibility for your content will be at a peak.
Not sure how to go about this? We share our advice (as an agency ourselves!) on how to determine if your agency is posting on the right social media platforms, and on what you can do to improve your strategy.
We'll also share some of our favourite social media scheduling and management tools.
Why is Posting on the Right Social Media Platforms Important?
As a marketing or social media agency, you have goals that you want to achieve from posting content. These will usually include:
1. Increasing brand awareness
2. Growing leads and conversions
3. Increasing the number of followers you have
4. Interacting and engaging with your customers
Since creating content, posting and engaging your audience takes time and money, it's crucial to ensure you're posting on the right platforms. Otherwise, you won't get a good return on your investment.
The best social media platforms for agencies are the ones that can help you meet your goals. This is why it's important that your target audience is 'hanging out' on your chosen platforms, and that the content you post resonates with them.
Some of the benefits of posting on the right social media platform include:
Reaching a bigger audience
A higher return on investment
More social shares and referral clients
More organic traffic
Increased conversion rates
Better Google rankings
Improved brand awareness
Increased brand authority
Better brand loyalty
With an actionable B2B digital marketing strategy coupled with a solid social media strategy, you can achieve these goals. Knowing the Best Social Media Platforms for Your Marketing Agency
As the Digital Marketing Institute puts it, "Unfortunately, there's no 'Field of Dreams' opportunity here where your prospects will start using the social platform of your choice just because you've created a profile." You need to have a clear idea of the platforms your ideal audience will be using, and focus your efforts on these.
Here are some steps you can follow:
Step 1: Determine Your Social Media Target Audience
Your social media audience is the group of people you've identified who will be interested in your content, products and services. Your goal is to appeal to them, and engage them with the right content at the right time.
You can use demographics such as income levels, age group, location, gender, behaviour or education level to segment your audience, and help you define their preferences.
Location and Time zone
Where does your ideal social media audience live? With this information, you'll know their timezone, working hours and when they will most likely be on social media. This helps plan and schedule social media posts (and even ads) for the best visibility.
Age
It can be helpful to determine the age range of your ideal audience. Different types of content appeals to different age groups, and the amount of time spent on social media will also vary according to age.
Gender
Is your target audience predominantly of one gender? Working out the percentages of gender representation can be useful in establishing the direction of your campaigns.
Interests
What does your target audience enjoy doing? What sparks their interest?With this knowledge, you can know which trending topics and industries resonate with them, and create content that strikes a chord.
Spending Power
How much of a budget does your ideal client have? Do they have any spending patterns? Any financial preferences worth your consideration? What's their perception of your pricing category? This will help you know which packages or services are the best for them.
Major Pain Point
This is a critical point to consider. What is that problem that your audience is looking for help with? At what stage of the buyer journey are they? How can you help?
Job Title
Where are they currently at in the organisation they work for? Are they key decision-makers – how much authority do they have? If you're targeting people at the wrong level, this can have a significant impact on your conversion rates.
You can use this information to make up buyer personas and help keep your marketing efforts targeted and specific.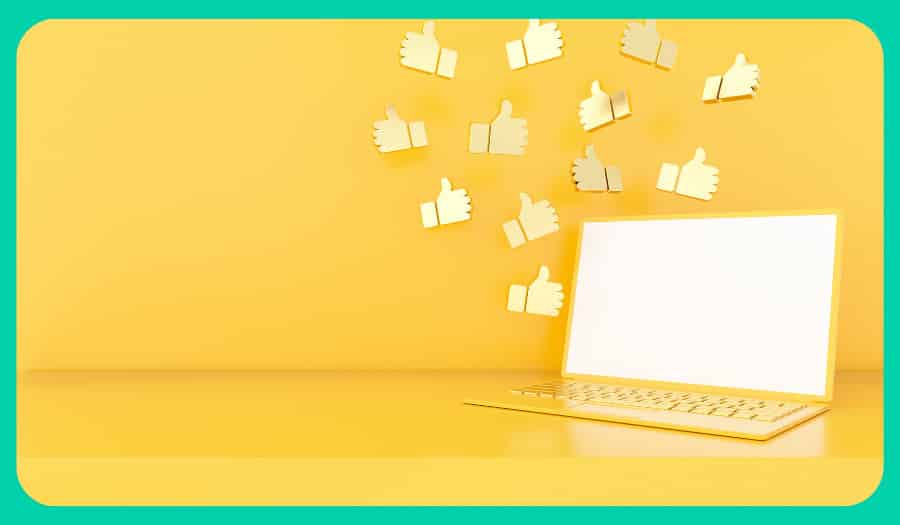 Determine if You're Looking for B2B or B2C Clients
For a successful social media marketing strategy, you want to determine whether your agency focuses mainly on Business to Business (B2B) clients or Business to Consumer (B2C) clients.
Focusing on B2B means your clients will offer services to other businesses, while B2C clients sell directly to final consumers.
These two groups will prefer different social media platforms, and will need to be marketed to on social media differently.
Find Out Popular Social Media Platforms Among Your Target Audience
As you gather and analyse the data for your target audience, it should become apparent which social media platforms they prefer.
Monitoring your competitors' activity can also help you, discover where your ideal audience is 'hanging out' online.
As a rule of thumb, B2C businesses are more likely to be found on visual platforms like Instagram and TikTok, whereas B2B business will make use of platforms like LinkedIn and Facebook.
Free tools like Google Analytics can also be incredibly helpful in finding out where most of your traffic is coming from.
Know What Your Audience Want From Social Media
Don't fall into the trap of just assuming things. When coming up with your social media strategy, you need to understand why your target audience is on social media and what they are looking to achieve.
This will influence the kind of content you publish, the frequency, and the methods you use to increase your online visibility.
That said, you want to be sure your products or services serve the interests of your target audience. They should improve their lives by making it easier, more comfortable, or just plain better!
This means you need to fully understand your agency's purpose, and how your services or products will provide solutions for your clients.
It sounds obvious, but so many businesses fail to stop and think about things holistically. You need to have a purpose and end-goal in mind to develop a coherent, effective marketing strategy.
When this is clear, you can look further at the questions that will help you understand your audience's needs.
What type of content does your audience most frequently interact with?
Are there any purchase-related barriers that your target audience is experiencing? Is there a way you can help them overcome this?
Where are they on their buyer's journey, and which content would be relevant to them? Is it short videos, blogs, reviews, or testimonials?
The Buyer's Journey
Appropriate Type of Social Media Content
1. Awareness Stage
Shareable videos
Educational content
Research data and stats
Opinions and insights
2. Consideration Stage
Product reviews
Case studies
Samples
3. Decision Stage
Free trials
Live demos
Testimonials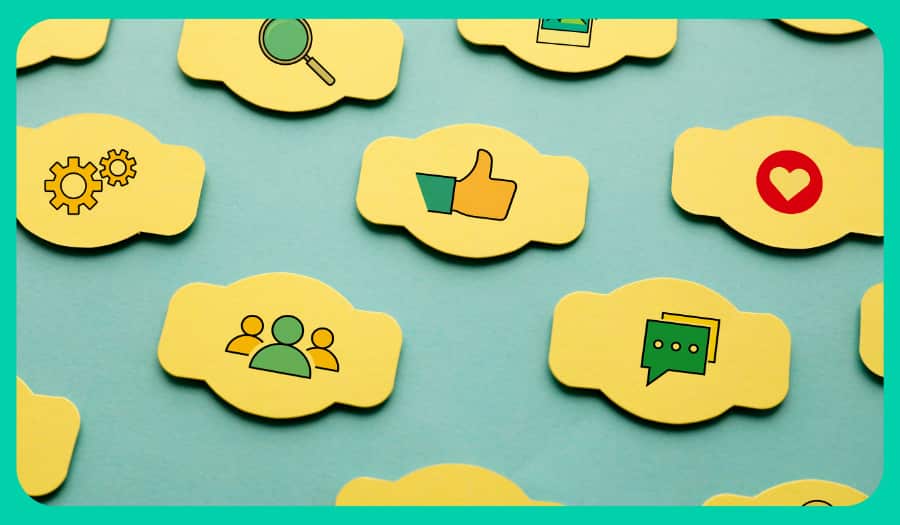 Best Social Media Platforms for Marketing Agencies
The platforms you chose to focus on will inevitably include at least one of the 'big four' – Facebook, Twitter, LinkedIn and Instagram.
Facebook
Facebook is among the best social media platform for agencies – it has over 2.91 billion active monthly users, making it the most popular social platform globally.
Facebook users are looking for something interesting – images, discussions, articles or even memes. They want something to entertain them while they take a break from work, or as they wait for a coffee.
With this in mind:
Minimise talking about business on Facebook. Infographics, interesting links and content that's not too serious will often perform better.
Be consistent in your posting.
Share captivating content and avoid monotonous posts. For example, posting links continuously will not encourage comments, shares or engagement. Instead, vary your content – think about including videos, memes, images and Infographics.
Create a Facebook Page around a topic in your industry. This targeted group can be a great source of leads who've interacted with your brand.
Try boosting popular posts. Facebook will alert you about posts which are doing exceptionally well, it can be worth experimenting with this to boost followers or leads.
Share inspirational or funny quotes that resonate with your audience.
Twitter
Although only a portion of your target audience may be hanging out on Twitter, it doesn't mean you should ignore it – this is among the best social platforms to use in your digital marketing strategy.
Most of the important influencers in your industry will likely be on Twitter. It's also among the first places to get breaking news.
Your agency can make the best out of Twitter by:
Retweeting other people's posts regularly, including helpful links.
Starting a new trend by creating a shareable or funny new hashtag
Remembering that Twitter works well with real-time and current events.
Keeping posts short and snappy.
Sending messages to professionals in your field.
Instagram
Instagram is an excellent platform for agencies. It can help you improve your brand, boost your following and increase leads.
Your agency can share visual snippets in a neat and simple way – particularly useful when sharing campaigns for clients.
To make the best out of IG, follow these tips:
Trends matter on Instagram. For example, currently cool-toned images are preferred by users to warm ones. Be on the lookout, as trends can change on the platform quickly.
Focus on sustainable audience growth and resist the temptation to buy followers.
Interact with your audience consistently.
Make use of all Instagram features, like Instagram stories.
Research popular hashtags to use on your feed, and let new followers find you.
Vary the content you post. For example, let your agency team members be involved in posting something fun once every week. Besides having new content, it's a great way of building team rapport.
Show off the imperfect or incomplete aspects of your projects. For example, post the behind-the-scenes or initial project stages.
Trendy weekly hashtags are a big thing on IG. These are a fun and creative way to engage your audience.
Use the same filters or templates for all of your images to create a unique and consistent style for your brand.
LinkedIn
LinkedIn is among the best B2B social platforms for a social media management agency. With over 303 million active users in over 200 countries, you can build solid relationships and make connections centred around your industry.
To benefit most from LinkedIn:
Provide value to your connections and groups. Avoid just pasting information or sharing links with no context.
Use a company page to showcase your brand. Provide an overview of your company, share helpful content, and lead visitors to your website.
Don't spam your prospect's inbox. Instead, build a relationship. Send a warm introduction and assess if they'd be interested.
Be genuinely interested in people, and avoid being too 'salesy' in your posts.
LinkedIn Groups are an excellent resource for thought leadership and growth. Join existing groups or create your group to share targeted content with your audience.
LinkedIn lead generation can help you target your ideal clients, and generate consistent leads to grow your agency.
| | |
| --- | --- |
| Social Media Platform | Best Type of Content to Share |
| Facebook | Inspirational messages, memes, Infographics |
| Twitter | News updates in your niche, retweets, |
| Instagram | Images and follow trends and popular hashtags |
| LinkedIn | Valuable and professional information |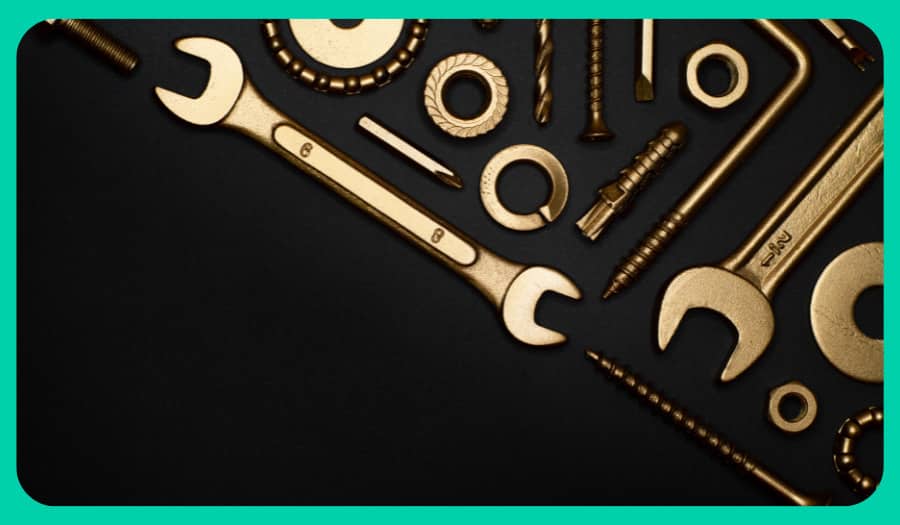 Social Media Scheduling and Management Tools for Agencies
There's a world of tools out there to help with your social media content. Here's the top three tools that we use as an agency to keep our clients' (and our own!) social media on track.
HeyOrca
HeyOrca is a reliable and capable content scheduling tool for social media posts. It's also scalable to grow with your client base, can be customised with your own branding, and has a great referral programme!
HeyOrca allows scheduled posting to all the main social media platforms, with new updates and features being rolled out regularly.
The main benefit for us as an agency is that it's helped us to productise our services, as 100 Pound Social co-founder Victoria explains in this webinar with HeyOrca CEO Joe Teo.
The interface is incredibly user-friendly, and allows you to:
Collaborate with clients (and your team)
Request approvals for content
Keep things organised with various calendars for different users
Visualise or preview your content before posting
ClickUp
Managing a team effectively requires a capable collaborative tool. And ClickUp is just that! You can assign tasks, monitor progress, and see how each team member executes their projects.
We're a fully remote team, and ClickUp helps keep everyone in the loop. It can be integrated with other tools we use daily, like Slack, Gmail and Google Calendar, and it's simple to assign work, collaborate on tasks, and communicate with the rest of the team.
Canva
Canva is among the easiest and best tools to use to customise images, videos, presentations and social media posts, even for those with little confidence or experience in graphic design.
There's the option of a free or paid version (although the paid version is exceptionally good value).
There are a huge variety of templates, royalty-free images and animations, video clips and other elements to get you started. For small agencies who don't always have the budget to outsource to a designer it can be a great help, especially in the startup stages.
Expert Social Media Management
We've covered which social media platforms to post on, and shared our marketing agency tips to help you succeed. However, we also understand that many small agencies simply don't have the time to keep on top of social media management – after all, client accounts have to take priority.
100 Pound Social can help you to put your social media management on autopilot with expert, done-for-you content for your agency. We can also provide you with SEO-friendly blog articles.
Social Media Posts Plans – from £100/mo
SEO Blogs & Newsletters – from £120/mo
3-5 handcrafted posts per week
A dedicated UK-based Content Creator & Editor (No AI)
Relevant images and hashtags
Dedicated Customer Success Manager
Order articles anytime – 5 day delivery + revisions
A dedicated UK-based Writer & Editor
Order blogs, newsletters, or LinkedIn newsletters
Learn more →
Learn more →