Do You Have a B2B Digital Marketing Strategy?
A well thought out B2B digital marketing strategy is crucial to growing your business online. It creates a base to adjust plans, measure the success of campaigns, and boost engagements.
Of course, your business also needs to be visible on social media and in search engines. But the success rate of an online business depends on more than just social media or search results.
94.3% of pages get zero traffic from Google. Only 5.7% of newly published pages rank in Google's top 10 search results within the first year.
However, it is possible to generate a high level of traffic to your B2B business website and close more sales. All you need is a solid digital marketing plan.
Let's start by understanding what a B2B digital marketing strategy is.
What Is a B2B Digital Marketing Strategy?
A digital marketing strategy is any selling initiative you leverage online to generate leads and close sales. The process focuses on creating conversion-oriented content and outreach.
Aspects of a digital marketing strategy might include:
Website user experience
Mobile marketing effectiveness
Search engine optimisation (SEO)
Pay-per-click advertisements
Conversion rate optimisation (CRO)
As a side note, LinkedIn is 277% more effective than other social platforms for lead generation as part of a digital marketing strategy.
A successful B2B digital marketing strategy plan needs:
Timed goals.
Budget and tools.
Actionable plans.
Appropriate channels.
Roadmap and auditing.
Helpful and thought-out content.
Let's look at simple ways you can boost your business with a digital marketing strategy. Outline Your Digital Marketing Strategy SMART Goals
Digital marketing strategy goals cover your blog, social media, paid ads, and SEO. Those will be key components to analyse competitors, ROI, and campaign progress.
Your digital marketing goals fall under:
Short-term: These are goals you want to achieve in days, weeks, or months.
Medium-term: These are goals you aim to accomplish after a few years of being in business.
Long-term: These are your ultimate goals after being in business for over five years.
You can focus your goals on generating leads, revenue, engagement, or traffic.
The important part is to develop SMART goals – Specific, Measurable, Achievable, Relevant, and Time-bound.
Specific: State the exact goal you want. For example, if you aim to increase customers, be clear about the people you will target.
Measurable: Set the pass mark figure for your goal. This can be quantitative or qualitative. A quantitative goal can be to increase sales by 20% after a year. A qualitative goal can be to increase the perceived quality of the product to attract more buyers.
Achievable: Let your desired goal be realistic. Do calculations of your business's spending and revenue before deciding. If you feel stuck, contact an expert digital marketing agency for support.
Relevant: Note why you want to achieve a particular goal. Doing this will keep your focus on areas that are more impactful to your business.
Time-bound: Outline the duration you expect it to take to meet the goals. This will help you review your success after the period elapses.
Plan Your Digital Marketing Strategy
An online marketing plan should attract prospects, convince, and convert them into customers.
Focus on:
Identifying the problems.
Finding solutions to the problems.
Actioning the solutions to solve the problems.
Note that all businesses are unique and can't adopt common plans to succeed. Ensure you analyse your firm's operations and customers before creating a plan. Use the RACE framework approach to funnel your sales – Reach, Act, Convert, Engage.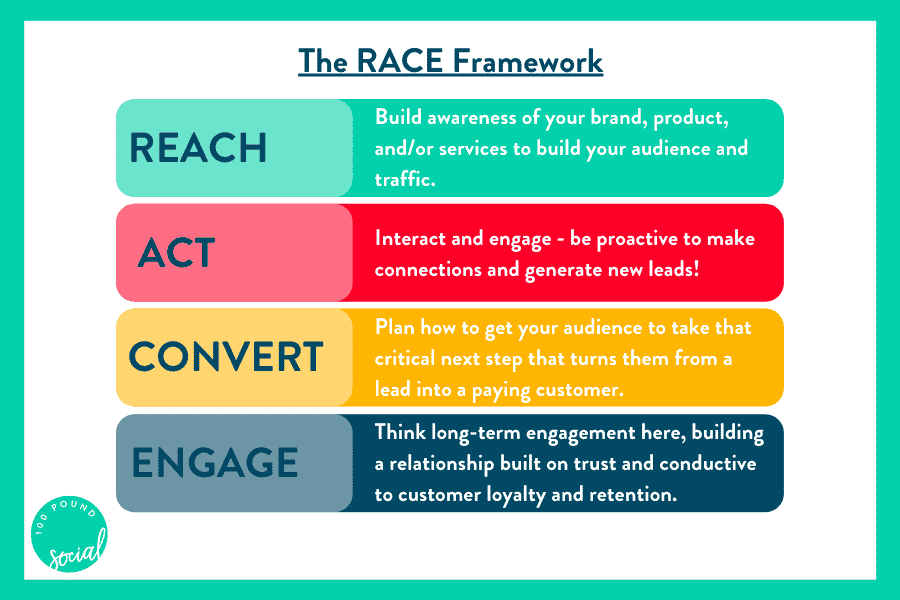 Reach Out to Prospects
Find out which platforms your visitors and prospects frequent. These can be Facebook, Twitter, LinkedIn, or Instagram, among others.
From there, create posts to generate demand for your product.
Be sure to teach the audience and provide them with valuable content —feed them with facts before promoting your marketing content.
It's also useful to invite followers to share your posts within their network.
Act to Help Prospects Decide
You need to interact on your chosen platforms to generate leads. Creating read-worthy content is your best approach to boost your conversion rate. It can also increase the time visitors spend on your campaign page, which is good for SEO.
Make your content useful, inspirational, and relevant, to attract likes and shares. If you want to run your digital marketing on your website pages, ensure they have attractive, user-friendly designs. Test their loading time. Boost it to maximum speed to help visitors access your sales pages and buttons faster.
Convert Prospects to Buyers
This will involve reminding and persuading leads to buy your product. Consider retargeting your outreach and re-optimising your conversion rate, which will enable you to re-market your product..
Be sure to make use of digital marketing tools. These can help with aspects like automating prompts in the sales funnel and ultimately increasing sales. It can also reduce order fall-off by creating user-centred content, to convince sceptical customers who cancel purchases midway.
Engage With Happy Customers
Over 88% of businesses use social media posts for customer outreach and communications.However, 89% of social media messages get ignored. This is often because of the sheer numbers of customers and leads reaching out to ask questions.
It's crucial that you dedicate time to both dealing with customer issues and engaging with happy customers, and vital that you are following up on conversations with leads.
Unifying content structure and branding on social platforms and web pages can help build trust and recognition of your brand. This can boost your followers and subscribers, and increase your chances of gaining repeat customers.
Analyse Your Business Using the SWOT Framework
A SWOT framework provides information to tailor and improve business performance. The process isolates and highlights the relevancy of challenges. It also devises workable solutions.
The SWOT framework adopts two parts—internal and external:
Internal Assessment
Strengths: Check and list everything that contributes to your company's success. This may include:
Strong research and development (R&D).
Strong engineering
Good sales network.
High-quality products and services.
Weaknesses: Analyse aspects that reduce business productivity and ability to thrive. These may include:
Long lead times.
High manufacturing costs.
Slow response to customers.
Slow response to market trends.
External Assessments
Opportunities: Find avenues that are ideal for helping your business to prosper. These may include:
Market growth.
Friendlier government policies.
R&D projects required.
Customised products needed by the market.
Threats: Check setbacks that put your business on the verge of failing. These may include:
Increased competition.
Overseas competition.
Competitors' new ideas.
New technologies making products obsolete.
Each of the assessments should contain quantifiable information. That will help you collect details on the emerging challenges.
Pitch Your Digital Marketing Strategy
Different digital marketing tips and channels require different approaches. But the strategy and campaign you use depend on the platform you pick, and who you are targeting.
The trick is being honest with your assessment. Don't overlook your business's weaknesses.
Instead:
Create Buyer Personas
A buyer persona involves a set of information about your customers.
The best way to go about building a buyer persona is to research and segment your target audience and market. You can conduct surveys or interviews to collect the information.
Building comprehensive buyer personas will help you understand how best to tailor your content and campaigns.
Creating personas requires the use of different types of information. The segments you use might include:
Geographical
Demographic
Behavioural
Psychographic
Country
Region
Climate
City
Urban/rural area
Age
Education
Gender
Religion
Income
Race
Job title
Language
Challenges
Hobbies
Goals
Purchasing style
Budget
Activities
Media consumption
Social
Culture
Values
Priorities
After segmenting your audience, your personas should have five facets:
Background: Behaviour, geography, demographics, and psychology.
Problems: Identify the challenges you wish to help your audience solve.
Benefits: Note down the benefits your audience stands to gain.
Goals: Determine what will drive your audience to buy your product.
Objectives: Create answers to the questions your audience may have before buying.
Position Your Campaign
There are many platforms you can use to market your product. But all have different audiences, and levels of competition.
For B2Bs, LinkedIn is the most effective marketing platform. But here, or on any other platform, you need to have a strategy in place for your campaigns.
Be sure to pinpoint your unique selling propositions (USPs)
Monitor your competitors' online presence and how they use their USPs. Check their ads, marketing messages, and emails.
Put yourself in the customers' shoes. Think about the product they want, how they want it, and how much they are willing to part with to get it.
Find out what motivates your customers' decision-making process.
Establish why customers should prefer buying from you and not your competitors. A good way to do this might be conducting a survey, or interviewing your customers for a case study.
Organise Your Content
Your digital marketing content falls into the following categories:
Owned media: Blog SEO content, social media profile, and website.
Paid media: Paid social media posts, sponsored posts, Google AdWords.
Earned media: Guest posts, PR work, influenced outreach, and social media shares.
Customer experience media: Homepage, user-generated content, product page, and CRO.
You might have the best content in your industry, but without a clear strategy to share your content online, your efforts risk going to waste.
Create a Digital Marketing Strategy for Your Content
Great content is a cornerstone of any digital marketing strategy.
Prospects want to read about a product's content that resonates with them before buying. Over 73% of successful B2B businesses use content marketing to nurture leads, audience and subscribers.
Ensure you make your posts relevant. That way, your customers will be eager to hear from you ,and won't send your outreach emails to the spam folder.
Writing blog posts is a great inbound marketing strategy. It's a sure way to engage with your audience and expand your digital customer base. Publishing regularly on your company's blog also helps to generate organic traffic campaigns, and reinforce your social media presence.
The secret to a successful blogging process is to conduct thorough keyword research. Be sure to build lots of internal links, and write informative, problem-solving posts often. That way, you can boost your ranking position through SEO.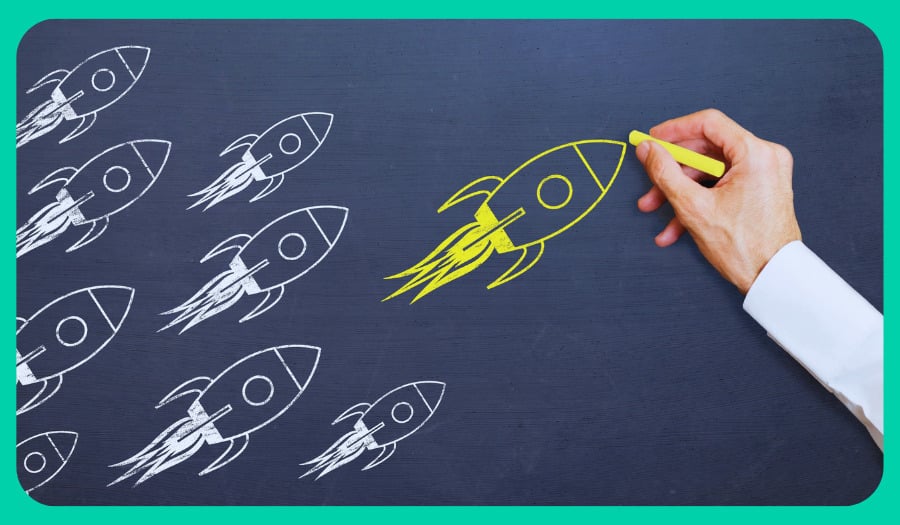 Supercharge Your Digital Marketing Strategy
Your marketing strategy need to be strong to keep up with the competition. It's fine to take inspiration from other marketing strategies, but you need to go further, and make sure the strategy you develop works for your business.
Audit Your Owned Media Content and Campaigns
You will, from time to time, need to assess your digital marketing strategy. Check on the trends and factors that could influence your success or failure. Doing this will help you to address problems on time, and stay up to speed with the needs of your customers.
Looking at your 'owned media' is important to your digital marketing auditing process. This means analysing your content, from SEO blog articles and social media posts to other content, like videos, downloadable resources, or even podcasts.
| | |
| --- | --- |
| Type | Metrics |
| Web pages | List of URLs, duplicate pages, sitemaps, page titles and descriptions. |
| Content | Social shares, backlinks, content titles and descriptions, content length. |
Use Predictive Analytics
Predictive analytics are effective in measuring your return on investment (ROI). They also help you devise effective ways to boost sales.
Google Ads and Facebook Ads command over a 50% share of total digital advertisements. Use them to guide you with your predictive analytics.
The data you collect will tell you more about your prospects' behaviours. Use it to your advantage, and identify leads. Be sure to understand their problems.
Utilise Digital Marketing Tools and MarTech
The use of Marketing Technology (MarTech) in organisations has increased by 150% since 2020. This is a clear sign that MarTech and tools form an integral aspect of digital marketing. They automate repetitive tasks, allowing you to attend to other complex business activities.
MarTech software helps in customer relationship management (CRM), which increases your chances of winning repeated sales and referrals.
Integrating digital marketing tools and MarTech software has many benefits. These tools can allow you to:
Tweak SEO
Funnel leads
Conduct surveys
Align landing pages
Design campaigns
Manage social media
Manage your email list
Assess the progress of campaigns
Run customer loyalty programs
Manage content marketing systems (CMS)
Note that digital marketing tools are not flawless, however. Some can be badly executed, need human monitoring, and can ruin the performance of your campaigns.
Reaching out to an expert digital marketing agency who use tried and tested software can help you generate leads, and put your sales funnel on autopilot.
Increase Customer Trust
Existing customers can be invaluable to helping you scale your business. They form a crucial referral channel to sell to prospects and referrals.
The best way to win your customers' trust is to nurture seller-buyer relationships. Know the type of posts to use on your social media pages to boost engagements and promote your brand.
Establish KPIs
Key performance indicators (KPIs) are important in helping you stick to, and achieve, your marketing strategy goals.
KPIs show your achievement milestones all aspects of your marketing strategy. A rule of thumb is that you should set only a few goals to avoid a 'crammed' digital marketing strategy, that's too complex to provide actionable insights.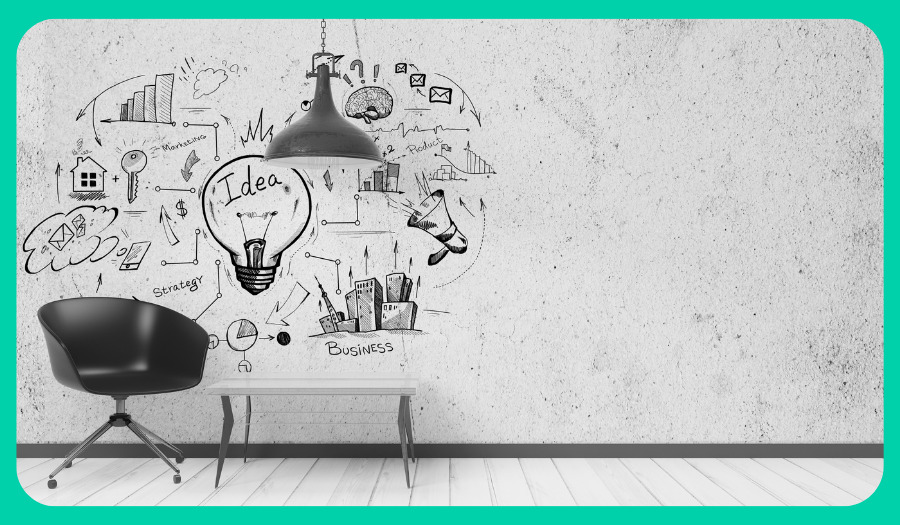 Leverage the Skills of an Expert Digital Marketing Agency
Hard work is vital to building a successful digital marketing strategy plan for your business. But competition for online customers is fierce.
You need resources, time, and skills to succeed. But is this is an issue, the expert team at 100 Pound Social can help.
Social Media Posts Plans – from £100/mo
SEO Blogs & Newsletters – from £120/mo
3-5 handcrafted posts per week
A dedicated UK-based Content Creator & Editor (No AI)
Relevant images and hashtags
Dedicated Customer Success Manager
Order articles anytime – 5 day delivery + revisions
A dedicated UK-based Writer & Editor
Order blogs, newsletters, or LinkedIn newsletters
Learn more →
Learn more →