What are White Label Services?
White label services are popular amongst smaller marketing agencies who might not have the capacity, resources, and/or desire to expand their in-house operations, but still want to be able to provide competitive services.
White labelling is when one business sells a product or service under their brand that was made by another. The term originates from the music industry, when promotional vinyl was sold in white sleeves.
You might also see white label products in a consumer setting, for example in discount supermarkets, where the supermarket chain will purchase generic products made by another manufacturer, and rebrand them as their own.
White labelling is an often misunderstood term, which has in some cases caused businesses to be wary of using these types of services.
For example, some professionals don't like the idea of 'generic work' when they could produce something original in-house. But what if you don't have the talent to produce a certain type of work requested by the client? Or what if you don't have the capacity?
The truth is, quality white label services don't take away from your business, they enhance it, allowing ample room for growth whilst ensuring that you're always delivering good work to the end-client.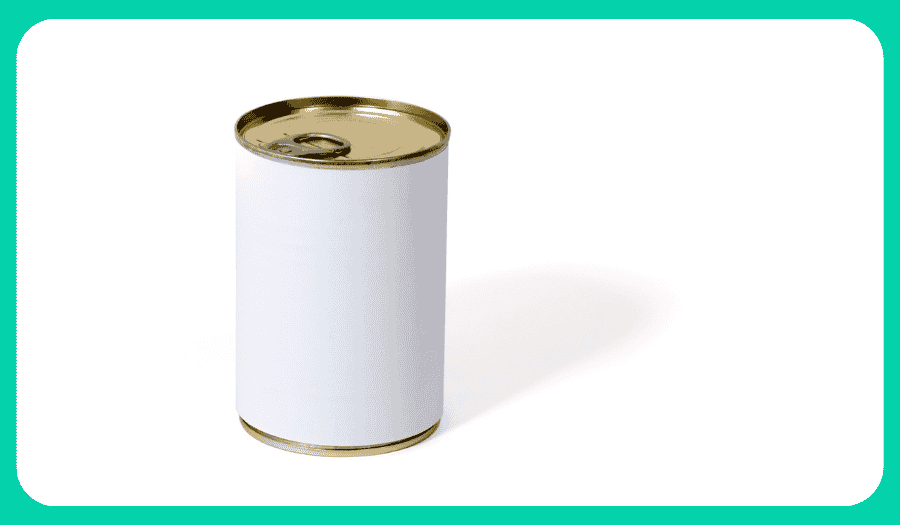 What is a White Label Digital Marketing Agency and How do They Work?
A white label marketing agency provides services to other businesses (and agencies) to rebrand and resell to clients.
White label marketing agencies are often highly specialised, and small agencies will want to work with them for their technical expertise and skills.
Marketing agencies work with white label agencies to resell services such as:
PPC
Ads
Lead generation
SEO
Link building and digital PR
Display Advertising
Affiliate Marketing
Graphic design
Being able to provide a wider range of digital marketing services to clients means that you can plan, develop, and execute cross-channel campaigns that lead to growth, as you draw in leads from multiple traffic sources. White Labelling vs Outsourcing – What's the Difference?
One of the reasons why the definition of white label services has been misinterpreted is because it's often confused with outsourcing.
Outsourcing is the process of hiring outside help to complete tasks instead of hiring staff in-house to perform a job – with full disclosure that the work is being outsourced when the work being done is for an end-client.
Some of the most common types of work companies outsource include:
Software development
Customer service
Finance
Content writing
While White Label and Outsourcing are similar there are a few differences to bear in mind when deciding which approach is right for your business.
The key differences are as follows:
White label services make a 'white' product that isn't customised, rather resold as it is. However outsourced talent will work with the end-client to create a branded product according to the client's requirements
White label services aren't usually involved with the end-client. In most instance, the client isn't aware of any white label involvement and is fully under the impression that the 'middleman' is the one doing the work
White Label vs Private Label
Like white label and outsourcing, white label and private label are terms that are used interchangeably.
Private label offers a similar service to white label in that this provides blank products which the middleman can customise with their branding, before reselling to the end-user.
The main difference, however, is that white label products are sold as they are, whereas private label products and services can be enhanced according to client specifications, which they can then go on to change for the end-user.
Agencies new to the concept of reselling services often think they need one service when they need the other.
Use the table below for guidance when choosing the type of service you need:
White Label Services
Private label Services
You get a fully refined and tested service
You don't have to worry that the end-product won't be good
You can benefit from expert advice
You can't create a bespoke product
You can enhance the product before customising and reselling to fit your client's needs
You're in control of the development process without having to build the product
There is more room for error if adjustments to the product are made
What Are the Advantages of Using a White Label Marketing Agency?
Using white label services can be very advantageous for smaller marketing agencies who have yet to grow their in-house operations, but need outside help. Below are some of the benefits of working with white label services:
They Save You Time and Money
Hiring in-house staff is a lengthy and costly process. It takes time to get your staff to the point where they will be able to deliver a flawless service and because of this, any projects you do during an employee's probation period are subject to errors that could be fatal to the relationship with your client.
By off-loading work to a white-label service you can speed up the delivery process without the human and financial cost of recruitment.
They Allow You to Generate Another Source of Revenue
Small businesses are often told to niche down as much as possible, and while having a niche can be beneficial while you're in the early stages, the more you grow, the more this could limit your revenue potential.
Using white label services means you can offer competitive services without having to hire specialist staff that you might not have the resources or capacity to manage in the growth phase of your business.
You Can Establish Brand Authority With Work Made by Experts
Working with white label agencies who specialise in areas that you're weaker in ensures you'll always deliver quality work to clients. The more you prove to clients that you can deliver good work, the more you'll build their trust and establish authority within your area of expertise.
You Can Concentrate on Managing Client Relationships
A marketing agency thrives when its clients are happy and its clients are happy when they're taken care of. Managing clients, however, can take a lot of time out of your day. This can sometimes lead to rushed work which isn't completed to the level that the client expects.
Working with a white label agency means that you can focus on managing your client relationships, and rest easy knowing that in the background, work is being taken care of.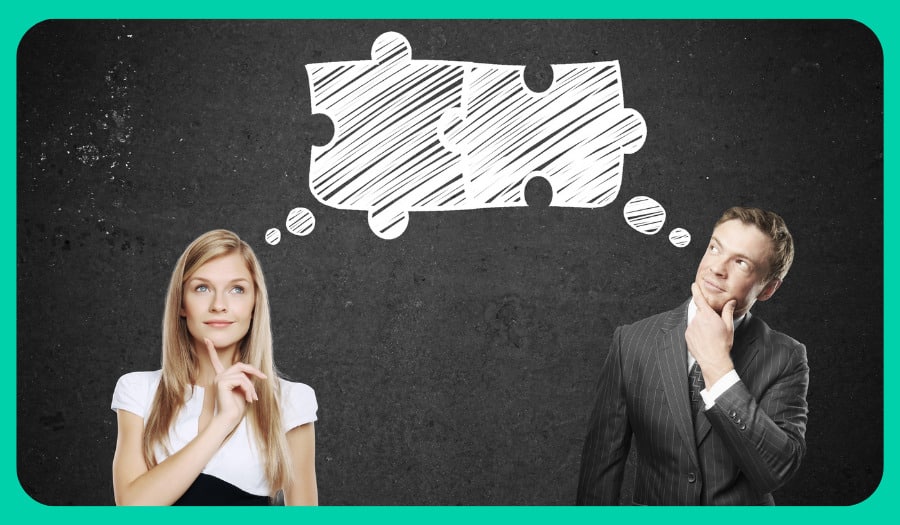 How to Choose the Right White Label Partner
Choosing the right white label services is critical to a successful partnership. Below are just some factors to consider when selecting who you work with:
Consider What Expertise You Would Benefit From
The need for a white label partnership normally arises when you need work completed that your business is not skilled in. Think about where your in-house talent is lacking and start looking for white label services who specialise in that area.
Similarly, if there are services you know your agency wants to offer clients in the future, perhaps choose a white label partner who can offer those as well as what you need right now.
Does the Agency Show Genuine Interest in Your Business?
For a white label partnership to be successful, the agency you're considering working with must show genuine interest in your business. Are they excited about the work you're doing? If not this could translate into half-hearted work which could have a negative impact on your client relationships.
You also want to team with a white label partner who wants to work with you long term and help your business grow, as you plan and create effective marketing strategies for your clients.
Does Their Culture and Values Align With Yours?
Great partnerships start with shared values and culture. While you won't always know what a white label partner is like to work with until you get started, you can normally get a pretty good idea of their values and culture by looking at their website.
Is the Customer Service Smooth?
Customer service is the glue that holds a white label partnership together. Again, you won't get a true insight into what the agency's customer service is like until you work with them, but you can certainly get a feel during the initial talking stage. Pay attention to small details and see if they align with the sort of customer service that you expect.
Do they respond quickly to emails? Do they check in on you to ensure that you are happy with everything? Perhaps more importantly, do they go the extra mile when answering your queries? This will be a huge indicator as to whether the partnership will be successful or not.
Testimonials
Any time you consider hiring outside help it's crucial to check their testimonials. Testimonials will not only reassure you that the agency can do what their website says they can, but it will also give you an understanding of the sort of customers they've worked with previously.
If they've worked with businesses like yours, then that's a good indication that they have in-depth knowledge of your industry.
Work Examples
Are they forthcoming about their work on their website and on social media? Any agency that has a selection of good work will be more than happy to shout about it on their socials.
When reviewing the work, you should consider the quality and whether they can absolutely deliver the product or service you need.
Does Their Website Clearly Lay Out the Onboarding Process?
It can be frustrating when considering working with someone to not know what the onboarding process will be like. A good white label partner will clearly lay out this process on their website.
They should also reinstate this process before and after you have decided to work together. Knowing this information upfront not only reassures you, but also allows you to keep the end client in the loop with when to expect work.
How to Work With Your White Label Partner
Once you have decided on who you're working with, it's important to lay out some ground rules. This is so the white label knows exactly what is expected of them. Understanding exactly what it is you want out of your partnership, however, requires some thought on your part.
When communicating expectations to your white label partner, know the following and reinstate your priorities throughout the length of the partnership:
Know what you need from the beginning
One of the benefits of a great white label partnership is that the agency will complete expert work for you with minimal fuss. To ensure your project runs smoothly, know exactly what the deliverables are from the very beginning and pass this on to your white label agency.
Unless there is a massive change in direction from what the end client initially requested, there should be little communication required (though this does not mean that you should not stay in contact).
Establish a timeline
Timings are so important in ensuring your white label partner delivers the goods when the end-client requires them. Hopefully in your onboarding process you will have been made aware of when you can expect to see the results.
However, some end-clients want to know exactly how the work is coming along. Being able to provide a clear timeline will evoke trust in the end-client that your agency knows what is doing, and can deliver a project successfully.
Encourage and practice open communication
It's common for some white label services to communicate at the beginning and at the end of a project but not to communicate in between. There are also stories of agencies using white label services and them not communicating up until the end of the process when it really matters!
From the beginning of the partnership express the importance of open communication. That means if there's going to be a delay in the delivery you want to know about it!
Of course, no one wants delays, but your client will be more forgiving if you give them a heads up as they'll have time to communicate it at their end.
Fundamentally, open and honest communication will foster a healthy working relationship that's built on trust – which leads to better work and a happier end-client.
Get clear on the details
One of the most sought-after skills when hiring staff is attention to detail. When someone is attentive to their work, it means that they're able to spot errors and fix them! Noticing errors before they pass through to the end-client reduces your chance of delivering poor quality work.
The same skill should be held high in regard for when looking for a white label partner. Fewer errors reduce time spent on admin, which frees up your own time to look after your client.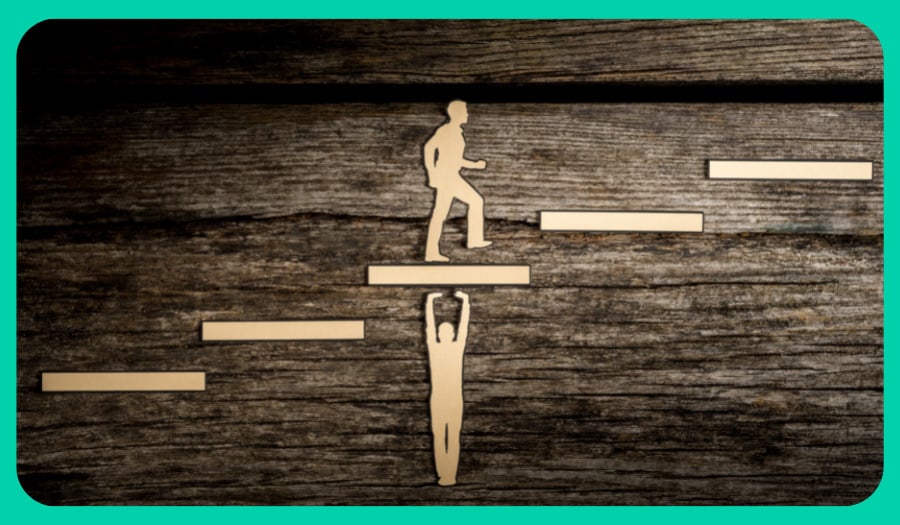 Recommended White Label Reseller Programmes
If you're looking for expert white label social media management and blog articles, check out our white label reseller scheme at 100 Pound Social!
For other digital marketing services, here's a few great agencies:
Our Trusted White Label Reseller Programme
100 Pound Social offer white label reseller packages for agencies, starting from £100 a month.
Our white label reseller programme is an excellent alternative to outsourcing, when your clients are asking for services you have less experience in, or simply don't have the time or in-house staff to complete. Here's how we can help you:
Social Media Posts Plans – from £100/mo
SEO Blogs & Newsletters – from £120/mo
3-5 handcrafted posts per week
A dedicated UK-based Content Creator & Editor (No AI)
Relevant images and hashtags
Dedicated Customer Success Manager
Order articles anytime – 5 day delivery + revisions
A dedicated UK-based Writer & Editor
Order blogs, newsletters, or LinkedIn newsletters
Learn more →
Learn more →