Do You Need a Social Media Marketing Team?
Social media management has become one of the most sought-after marketing services in the past decade—in 2021 alone, 91.9% of companies with 100 or more employees were expected to utilise some form of social media management in their marketing plan.
In order to harness the true capacity of social media marketing, businesses can benefit from building a diverse and experienced social media management team.
In this article, we'll be exploring the advantages a strong team can offer you, how to create your team's social media marketing strategy, and how you can best define roles to reach your goals efficiently.
Foundations for a Strong Social Media Marketing Team
The formation of a social media marketing team can ignite your company's potential to boost conversions and increase your engagement and reach.
However the first step to unlocking these benefits for your business is to develop your social media marketing team with strong and cohesive foundations. Some elements to consider as you build your team are:
What are my content pillars for social media marketing?
What are the initial goals that I want my team to accomplish?
What roles am I looking to fill in my social media marketing team?
Where are the current gaps in my social media strategy?
By beginning your team formation strategy with clear goals, you will enable your team to start strong and feel confident in their roles. You can also reduce the amount of oversight that is needed internally to help turn your marketing effort into a success.
Outsourcing can also be an asset to you in order to protect your time. Agencies can self-manage and include you as much (or as little!) as you'd like. You will save hours by relying on your social media marketing agency to provide you with high quality content, often requiring minimal or no edits.
Content can be optimised for each platform – all you need to do is sign off!
Creating your social media marketing team can lead to additional benefits in your business:
| | |
| --- | --- |
| Benefit | How the Benefit Comes About |
| Enhanced reach, engagement, and consistent (and constant) brand voice, establishing your brand as an authority | Additional team member time allocated solely to connecting with your client across all platforms |
| Diversity in approach, new innovative marketing initiatives | Diverse and trained team members available to brainstorm and bring new creative directions to life |
Having a dedicated social media marketing team will allow you to maintain a consistent and targeted voice on the global stage, which is crucial. As the market grows more saturated by the day, you will be able to connect with your audience, and find more opportunities to create value to keep them engaged.
Your team can also provide you with highly useful feedback and serve as your interface to learn more about the needs of your potential customers.
Working with your team to create new initiatives and launches that will further improve the quality of life of your ideal customer can save you valuable time and effort.
It's also important to note that social media marketing strategy is not solely for creating conversions and boosting revenue—it's key to reducing attrition and keeping your client base strong.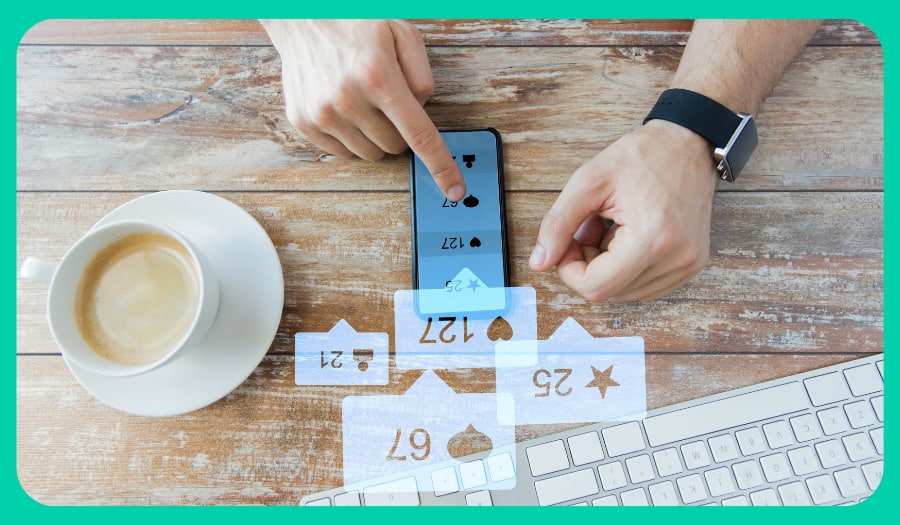 Creating Your Social Media Marketing Strategy
Before bringing on a team of experts to help execute social media marketing plans, many choose to create a social media marketing strategy ahead of time. There are many elements to consider in order to make the best use of your team's time.
When creating your strategy, bear in mind that for maximum engagement, your content should seek to always:
Inform
Engage
Entertain
Connect Creating your strategy also requires you to determine your main platforms of outreach. Generally, you will want to go to where your audience is. Because there are so many different platforms on which you can reach your clients, it is recommended to adopt a diverse approach.
This may look like having your team create content that goes on all channels and that can be repurposed, including:
Video Content (Instagram Reels, Facebook Videos/Stories, TikToks)
Imagery (Instagram, Facebook, Twitter, LinkedIn)
Interactive Assets (Instagram & Facebook Stories, LinkedIn)
Text Posts (Optimised for all platforms)
While there is value in beginning with a strong social media plan and specific goals and metrics, don't be discouraged if you are overwhelmed and want to wait for your team's input. Your ideal social media marketing team will be experienced in management and strategy, and will be able to work alongside you and create a plan to help your business flourish.
Strategy is valuable, and can be provided by your professional team—but you know how to speak to the needs of your client the best, and can provide essential insight. The main goal of social media marketing is consistency in outreach and messaging.
Across the 48% of the population actively on social media platforms, approximately 2.5 hours per day is spent just on scrolling socials so sending out the right message is critical.
There are several free platforms that can help you plot out your post strategy, schedule content, and communicate efficiently with your team, such as ClickUp , Slack, HeyOrca and Trello. These task managers can be powerful assets to ensure that your content remains on-brand and goal oriented when it comes time to officially outsource to your team.
Defining Roles: Creating Your Social Media Marketing Team
You may be wondering—What are the critical roles that are needed on my social media marketing team?
While this looks different for everybody, there are five key roles that generally are needed to run an efficient social media marketing strategy.
Before diving into the list, it is important to note that multiple roles may be held by one person, and that this list can be shaped or streamlined to fit your current marketing budget. In this section, we'll be giving an overview of each role, and examining what value each one brings to your marketing efforts.
Social Media Manager
Community Manager
Content Creator
Marketing Analyst
Ads Specialist
If you're working with a limited budget, don't worry! Many people can wear multiple hats and often share a wealth of knowledge in multiple areas.
Also, there are many free (and paid!) resources through Google, and other platforms that can assist with educating the team on lesser-known areas.
Examples of commonly merged roles are:
Social Media Manager, Community Manager, & Content Creator
Marketing Analyst, Ads Specialist, & Social Media Manager
Ads Specialist, Content Creator, & Social Media Manager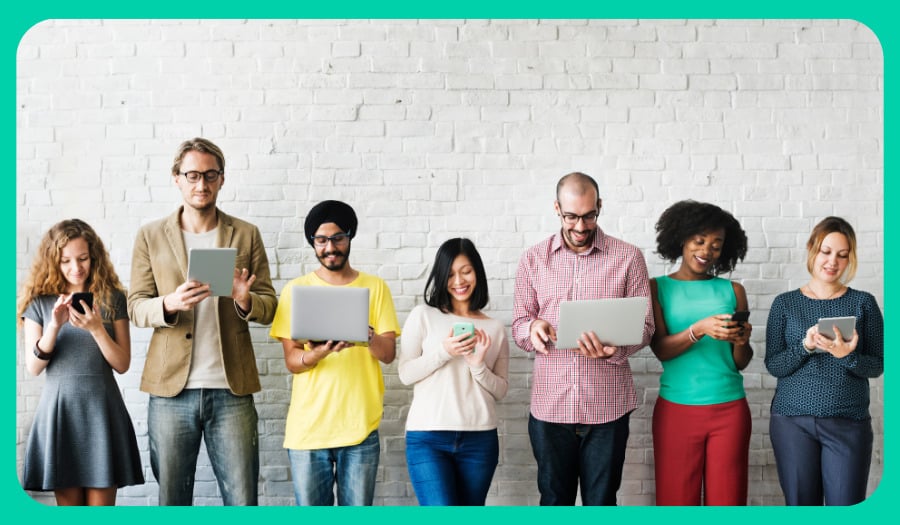 Role: Social Media Manager
Your social media manager will have their finger on the pulse of your online community, analysing valuable data yielded from your sites and platform accounts. They are responsible for working alongside the team to ensure that anything that is forward-facing is optimised for each platform that your company uses.
Often, your social media manager will work alongside your analyst and ads specialist to create new relevant marketing initiatives, and dial in your analytic data to ensure that your reach and engagement is as consistent as possible.
Role: Community Manager
If you have multiple groups on Instagram, Facebook, or other social platforms, your community manager is essential in ensuring that your clientele feel supported, heard, and assisted within those groups.
Community managers help answer questions, perform administrative functions, and manage the logistic elements of the group, such as bans and additions. Your community manager can also boost engagement and post relevant comments, share assets, and more.
Role: Content Creator
This role is very dynamic and requires the attention of someone who is quick on their feet, and in touch with what is currently trending. Your content creator will facilitate and lead the team to curate content and ad initiatives that will resonate with your client base.
They will also take on the job of understanding your ideal client and bringing their needs (and your solution) to life in a digestible and attractive way through messaging on all platforms. Most content creators are well-versed in common social platforms such as Twitter, Facebook, Instagram, and LinkedIn which allows them to give your company a well-rounded presence.
Role: Marketing Analyst
Your marketing analyst provides the quantitative data that can help the rest of the team get the maximum return on investment possible from your marketing efforts. They will take the aggregate analytics data, and put it in a digestible format—usually reporting to the Chief Marketing Officer, Chief Executive Officer, Chief Finance Officer, and other key stakeholders in your business.
Role: Ad Specialist
Ad specialists are individuals who are well-versed in platform-specific ad guidelines. This role can be a valuable asset if your business experiences frequent launches, or has the goal of constant lead generation and creation. Ad specialists can work alongside your content creation team to make relevant and impactful ads that will speak to your ideal client.
Generally, your ad specialist will also be responsible for some level of reporting that will be presented in a cadence of your choosing to the executive team, the social media marketing team, and other relevant stakeholders.
Expert Social Media Management
Outsourcing can provide businesses with many benefits that reduce workload and make in-house operations more efficient.
When you choose to outsource your social media, you remove tasks such as content creation and management. This allows your in-house team to focus on more connectivity-related tasks that are client-facing, such as engaging your group with comments, sharing posts, or otherwise making your company a common household name online.
There isn't ever an instance in which there is "too much" online engagement, and outsourcing social media marketing tasks can allow your internal team the time that they need to strategise and prioritise throughout the workday.
Countless businesses are outsourcing their niche social media marketing needs to agencies every day. However, some entrepreneurs and businesses remain hesitant. A
common fear of many businesses when outsourcing their social media management is that their brand voice may not be clearly communicated, or that content just can't be created by anyone outside of their niche. Other worries include:
"I won't get a return on my investment if I outsource my content."
"No one knows my field like I do, and therefore quality will suffer."
"Outsourcing just means more people to manage…and I don't have time!"
If this is you, don't be alarmed! There are several agencies that exist solely to assist small businesses to define their unique brand voice and create excellent content that meets their marketing needs.
Working with an agency allows you the opportunity to speak to your account representative to connect as regularly as you want, and review and approve content on your schedule. This reduces the workload on your internal staff, and allows you to rely on the agency's management team to manage their team of content creators and marketers to meet your goals. All the benefits—without the time spent!
If you're considering outsourcing your marketing work, and want to build your social media marketing strategy, there are resources available to help. After all, every strong social media marketing plan begins with content strategy and planning!
After you've identified your content pillars, and clearly defined your brand offering (and ideal client!) the next step is to begin strategising each piece of your available or potential social media content.
Social Media Posts Plans – from £100/mo
SEO Blogs & Newsletters – from £120/mo
3-5 handcrafted posts per week
A dedicated UK-based Content Creator & Editor (No AI)
Relevant images and hashtags
Dedicated Customer Success Manager
Order articles anytime – 5 day delivery + revisions
A dedicated UK-based Writer & Editor
Order blogs, newsletters, or LinkedIn newsletters
Learn more →
Learn more →