28 Of The Best Marketing Podcasts For Business Owners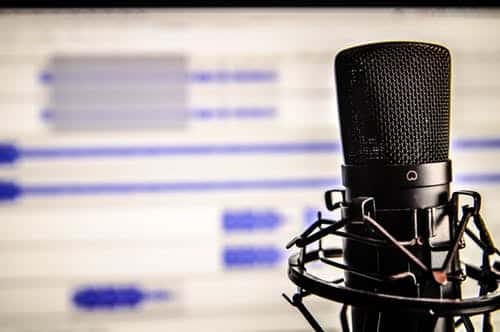 Entrepreneurship can be a lonely game. Whether you're founder of the next Deliveroo, a fat-busting fitness entrepreneur, or a Consultant with not enough hours in the day, you probably lay in bed at night with questions racing around your head.
Will my marketing master plan work?

How can I get more clients

Should I wear glasses to my Angel Investor meeting (to make me look smarter and increase my chances of getting investment)?
Sure, your gently snoring partner / flatmate / lover (delete as applicable) would help you if they could, but sometimes we need support from other entrepreneurs who have been through the same marketing dilemmas.
Hello, Podcasts.
If you're not already an addict, it's time to give into the best opiate available to entrepreneurs (yup, still talking about Podcasts…)
Here's a list of 30 kick-ass marketing podcasts that helped me grow my business, 100 Pound Social from a living room project to the social media provider it is today (with 100+ awesome entrepreneurs as clients.)
1. Side Hustle School
A daily podcast with more than 2 million downloads per month, founder and host Chris Guillebeau (who visited every country in the world (193 in total) before his 35th birthday will spark your imagination and get your brain ticking.
2. The Top
The Top, hosted by 25 year old software entrepreneur Nathan Latka, gives you a 15 minute daily income report (how much they sold last month) from the world's top entrepreneurs.
3. Youpreneur
Youpreneur is an entrepreneurial community that provides founders with the support they need to be successful. Hosted by Chris Ducker, the Youpreneur Podcast provides tons of actionable and result-driven advice.
4. Social Media Social Hour
This is a podcast for marketers and entrepreneurs looking to get on the social media fast track. Each week, Tyler Anderson interviews people behind top brands and influencers to discuss social media, tech, and online marketing. Tyler also shares tools and processes he personally uses to help him with social media management, marketing, productivity, and more.
5. Duct Tape Marketing
For over a decade John Jantsch has interviewed thought leaders, experts, and authors. His podcast features stories and secrets from some of the most influential marketers and entrepreneurs today.
5. James Altucher Show
You can listen here.
Interviews with some of the world's top innovators, investors and peak performers.
6. Tim Ferris Show
Ranked the #1 business podcast on all of Apple Podcasts, Tim Ferris interviews discovers the tactics, tools, and routines of world-class performers like Arnold Schwarzenegger, Jamie Foxx.  This includes favorite books, morning routines, exercise habits, time-management tricks, and much more.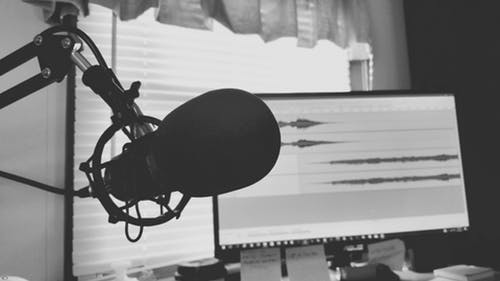 7. Indie Hackers
Raw conversations with the founders behind profitable online businesses. Host Courtland Allen  dives deep into the strategies and tactics behind making money online by speaking to the founders of businesses both big and small, from people working a few hours a week on side projects that generate $500/month.
8. Agents of Change
Interview with digital marketing experts (experts on Facebook, SEO, Twitter, Pinterest, email marketing, blogging, LinkedIn) from around the world.
9. Startups for the rest of us
Startups for the Rest of Us helps developers, designers and entrepreneurs be awesome at launching software products. Whether you've built your first product or are just thinking about it.
10. $100MBA Show
Get real, actionable advice in the form of solide business lessons from the world's top experts.  
11. Marketing Companion Podcast
Mark Schaefer (a globally-recognized marketing author, consultant, and blogger) and Tom Webster (researcher and raconteur) host 
12. Marketing Smarts
This weekly podcast features in-depth interviews with smart marketers from all walks of life. Hosted by MarketingProfs, this 30-minute, weekly podcast delivers actionable insights and real advice to help you market smarter.
13. Growth Marketing Toolbox
A weekly podcast series exploring the best growth marketing tools and technology. You'll hear candid interviews with the folks who make, market, and use these marketing tools.
14. Mixergy
Mixergy is where the ambitious learn from a mix of experienced mentors through interviews and courses.
Hi, I'm Andrew Warner. In my 20s, I used credit cards and ingenuity to create a $30+ mil / year (in sales) internet business with my younger brother. I created Mixergy to help ambitious people who love business as much as I do learn from a mix of experienced mentors. I do that through interviews where founders tell their stories and courses where they teach a solution to issues that can cripple founders.
 The host, Andrew Warner is a great interviewer and it's just a very honest show.
15. The Unofficial Shopify Podcast
Very good if you run a Shopify shop.
"How is an entrepreneur like me supposed to scale my Shopify store?" That's what The Unofficial Shopify Podcast aims to answer. Discover new opportunities to grow your store from the world's most successful Shopify entrepreneurs. Hosted by Kurt Elster, a senior ecommerce consultant and Shopify Plus Partner, The Unofficial Shopify Podcast is not authorized, endorsed, or sponsored by Shopify– It's a no holds barred discussion of ecommerce growth strategy and tactics.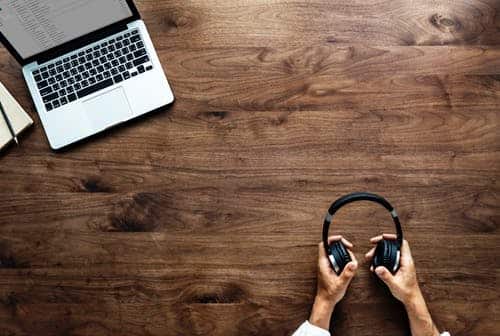 16. Entrepreneur on Fire 
It's quick and a nice listen in the morning, even if all the guests aren't always amazing (a few too many business consultants and coaches for my liking). The questions are the same each time (unless the guest has already appeared on the show before), and that predictability is kinda nice. In fact, much of the host's remarks are scripted right down to the opening, "What's shaking Fire Nation – JLD here in the house!"
John Lee Dumas here (but you can call me JLD), founder & host of Entrepreneurs On Fire, an award-winning podcast where I interview inspiring Entrepreneurs every Monday and drop value bombs every Thursday!
If you're sick of spending 90% of your day doing things you hate and only 10% doing things you love, then you're in the right place. My goal with Entrepreneurs On Fire is to deliver the inspiration and strategies you need to start your own entrepreneurial journey and create the life you've always dreamed of.
I've published over 2,000 interviews with incredible Entrepreneurs, including Tony Robbins, Seth Godin, Gary Vee, Barbara Corcoran, Tim Ferriss, and many more. Throughout each of these interviews my guest shares their biggest failure, their biggest ah-ha moment, and their best resources to help you on your entrepreneurial journey.
17. Freedom Fastlane podcast 
On the Freedom Fast Lane podcast, host Ryan Daniel Moran reveals how he has built multi-million dollar businesses that can be started "on the side," so that you can start earning your freedom without giving up your security.
You will also discover what investments provide cash flow, wealth, and allow you to pay fewer taxes.
18. How I Built This 
NPR's Guy Raz hosts How I Built This, a podcast about innovators, entrepreneurs, idealists, and the stories behind the movements they built, about people who started businesses that are now major brands, and these businesses have usually been around a while. 
19. Startup
A show about what it's really like to start a business
 – I'm surprised this wasn't mentioned. By Gimlet. It's the best.
20. The Pitch
Real entrepreneurs pitch to real investors—for real money.
 – Interesting to listen to investors poke holes in ideas.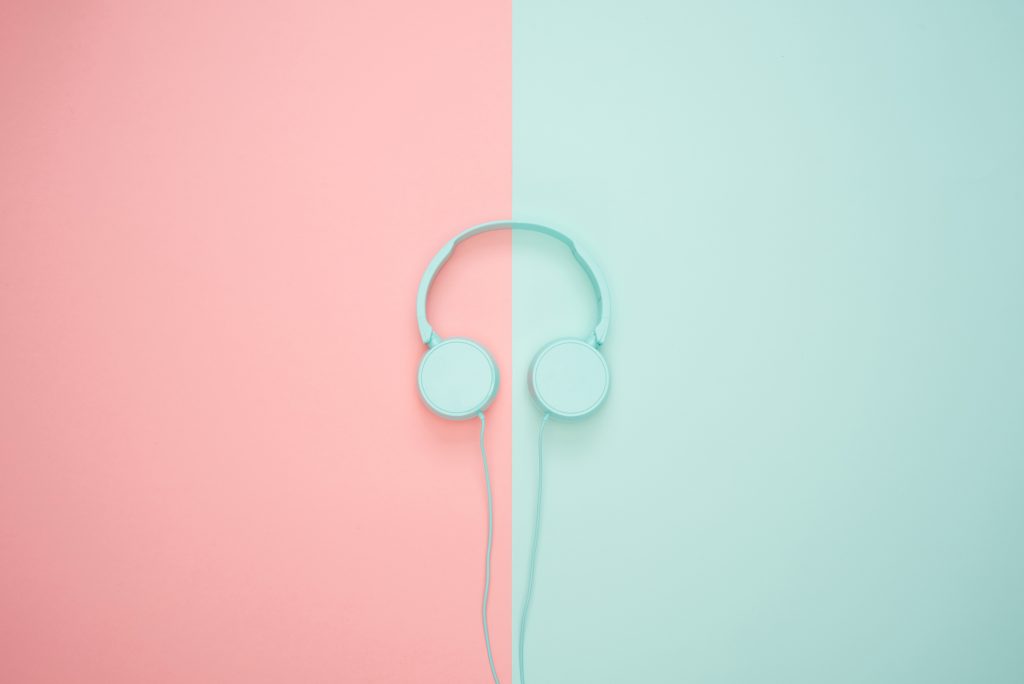 21. Smart Passive Income with Pat Flynn – Smaller internet businesses.
Smart Passive Income is a resource run by me, Pat Flynn, to teach you proven strategies for running an online business and optimizing it for passive income—but what is passive income?
22. a16z Podcast
The a16z Podcast discusses tech and culture trends, news, and the future — especially as 'software eats the world'. It features industry experts, business leaders, and other interesting thinkers and voices from around the world. Multiple episodes are released every week.
 – Opinions from seasoned tech investors.
23. Noah Kagan Presents
Noah Kagan Presents podcast is born. It's been in the making for many months, and after countless hours and many tacos, it's ready!
 – Kind of obnoxious but good info.
24. Kevin Rose Show
I host a podcast called the KEVIN ROSE SHOW where I explore how to reach peak personal and professional performance while living a minimal and balanced life. There I interview authors, technologists, scientists, meditators, self-experimenters, and productivity hackers to discover insights that can improve your life.
25. Entre Leadership 
 Mixed bag, some good stuff. Hosted by Ken Coleman, the EntreLeadership Podcast features lively discussions and tips on leadership and business by some of the top minds in the business, like Mark Cuban, Seth Godin, Jim Collins and Simon Sinek.
26. The Businessology Show
– 
The Businessology Show is a podcast about the business of design and the design of business, hosted by CPA/coach Jason Blumer.
27. Superb Crew – Startup Podcasts – For creatives / agencies
This is a great podcast for creatives and agencies alike and could be a great listen providing you with a different insight. It is quoted to be a very valuable resource for entrepreneurs.
28. The Startups Secrets Podcast
Host Set Francis gets the opportunity to pick the brains of some of the best entrepreneurs out there that have started businesses in all range of industries and niches. They openly discuss the trials and tribulations, positives and negatives and give out some of their best kept secrets for success. I was also featured in one of the episodes that you can listen back to here.
I hope you find this extensive list useful and insightful.
Create a FREE customised social media plan for your business
Every business is different. Start your unique social media journey!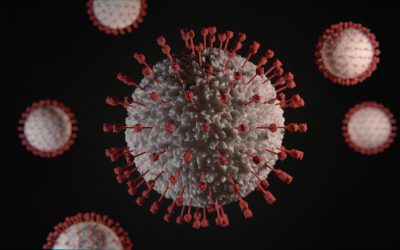 Although it may be tempting, taking your foot off the pedal and dialling back on marketing during Coronavirus could impact your business severely. Unsurprisingly, preliminary studies have revealed that internet use has surged by 50% since we have all been told to stay...