Getting to know your business: On-boarding Questionnaire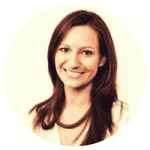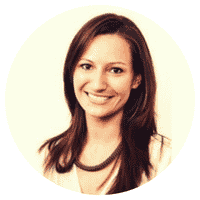 Written by Victoria Lee
After signing up to your risk-free 20-day trial, you will be asked to complete your On-boarding Questionnaire.
The questionnaire asks you about your:
Business

Customers 

Competitors

Social Media goals 

Content and topic preferences

Social Media platform access

Image sharing

And much, much more!
It will take you approximately 20 to 30 minutes to complete. 
This questionnaire guides you through sharing the information we need to begin our research into your company, and to create social media posts for your business.
The questions:
Overview of your business and competitors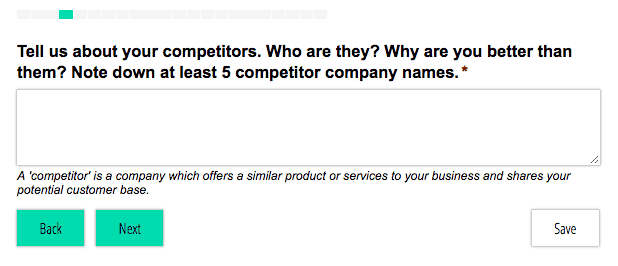 Brand Voice
Think about how you want to address your potential customers on social media: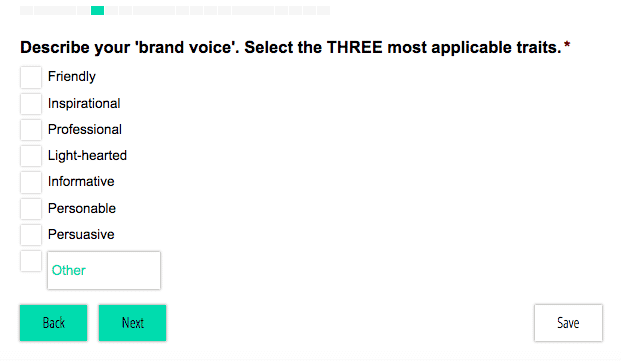 Content, topics, and publications
The following questions concern the type of content, topics, and publications that may be of interest to your audience.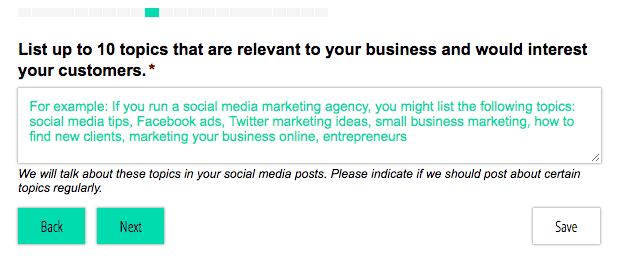 Hashtags
Hashtag research makes up part of the initial research we conduct after you come on-board.
However, we give you the opportunity to highlight any specific hashtags you'd like to see regularly used in your social media posts.

LinkedIn Only
The following questions will only be asked if you have asked us to create posts for your LinkedIn Profile or LinkedIn Company Page, or if you have purchased the LinkedIn B2B Lead Generation Plan


Promotional Posts
The type of content we post to your social media pages is important.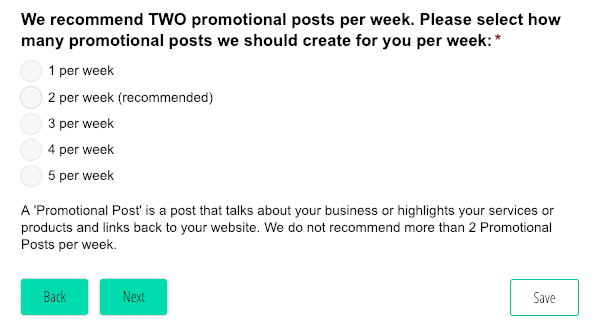 Upcoming news and events 
Every month before creating your next month of social media posts, we will ask you to update us on any upcoming news or events you'd like us to talk about on your social pages.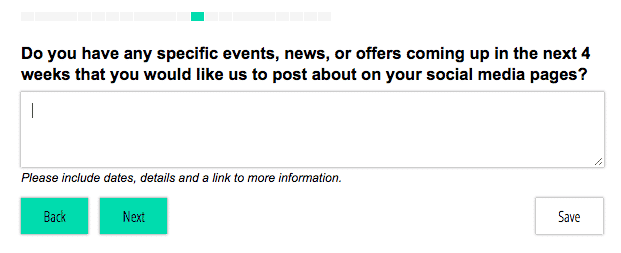 LinkedIn B2B Lead Generation Plan Only
You will only be asked these questions if you have purchased the LinkedIn B2B Lead Generation Plan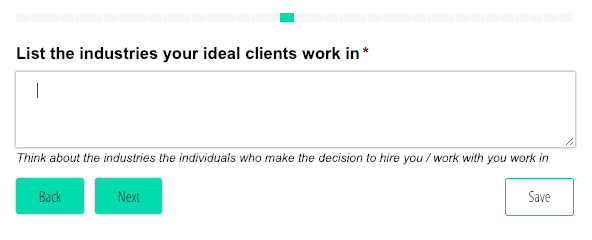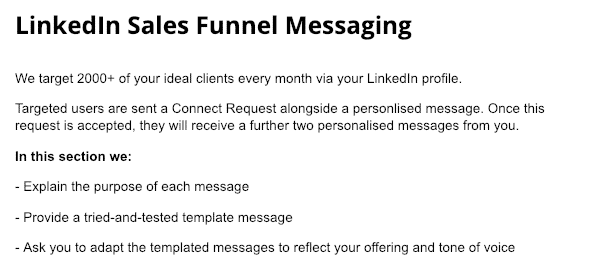 At this point, we provide you with templated messages. We guide you through the process of adapting and personalising the messages to ensure they are in your tone of voice and relevant to your business and offering.
Geographical Locations
We'll ask you for more information on your ideal customers / clients and their location/s.

If you answer "NO", we will ask you the following question:

If you have signed up to one of the following plans, we need more specific information about your ideal clients' geo-location to help us to locate and target your ideal clients:
LinkedIn B2B Lead Generation
Supercharged Facebook Ads Plan
Instagram Rocket Growth

Instagram: Rocket Growth Plan Only
You will only be asked this questions if you have purchased the Instagram: Rocket Growth Plan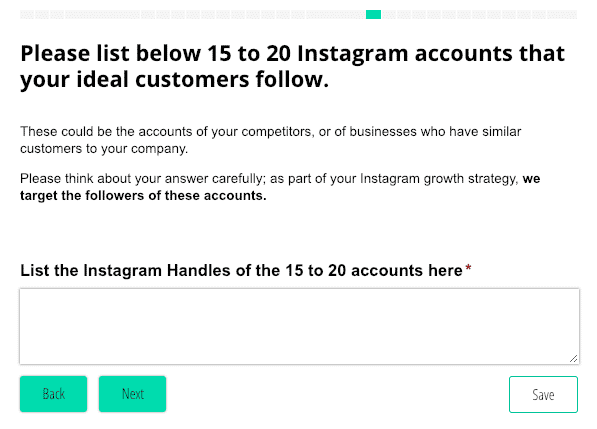 Your Images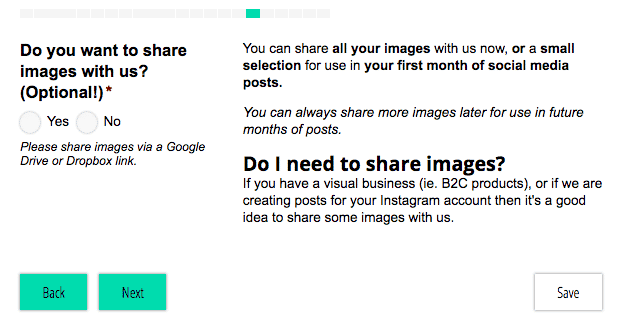 For some businesses, such as product-based B2Cs and companies on Instagram, images are important. 
You don't have to share images with us, but if you want to then this is your opportunity.
You can share your complete image collection with us now, or just enough images for your first month of posts. You can always share more images with us in the future.
We ask for you to share a Google Drive or Dropbox link to your image folder. (If you don't have Google Drive or Dropbox, we share instructions on how to get setup. Unfortunately, we cannot accept images in any other way.)

Social Media account access
Finally, you will be asked to provide us with access to all social media pages we will be working on.

Facebook Engagement Pod
If we are working on your Facebook Page (via the £100 Posts Plan, or the Supercharged Facebook Ads Plan) you will be invited to join our Facebook Engagement Pod to increase engagement with your Facebook Posts.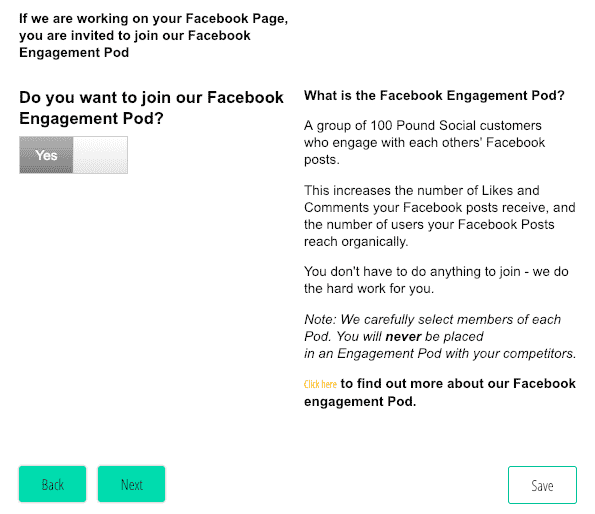 Anything else!

Get your FREE Social Media Plan – takes under 1-minute
Every business is different. Start your unique social media journey!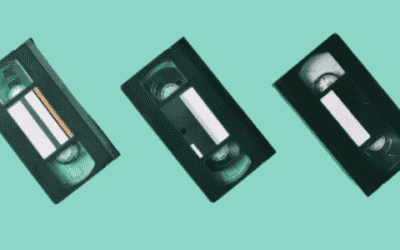 Is social media video marketing important? As technology continues to advance, there's never been a better time to incorporate video into your digital marketing and social media strategies. The marketing world is becoming more and more reliant on digital output...