Within 15 minutes of signing up to a 100 Pound Social Plan, you will receive your Onboarding Questionnaire. You have 48 hours to complete the questionnaire.
This questionnaire guides you through giving us a full briefing on your business, and sharing the information we need work on your social media and lead generation campaign.
Here is a preview of the questions:

You will only be asked the next set of questions if you have purchased the £299 LinkedIn Lead Generation Plan:
You will have the chance to tell us about up to 3 target client segments. You can always update your target segments later.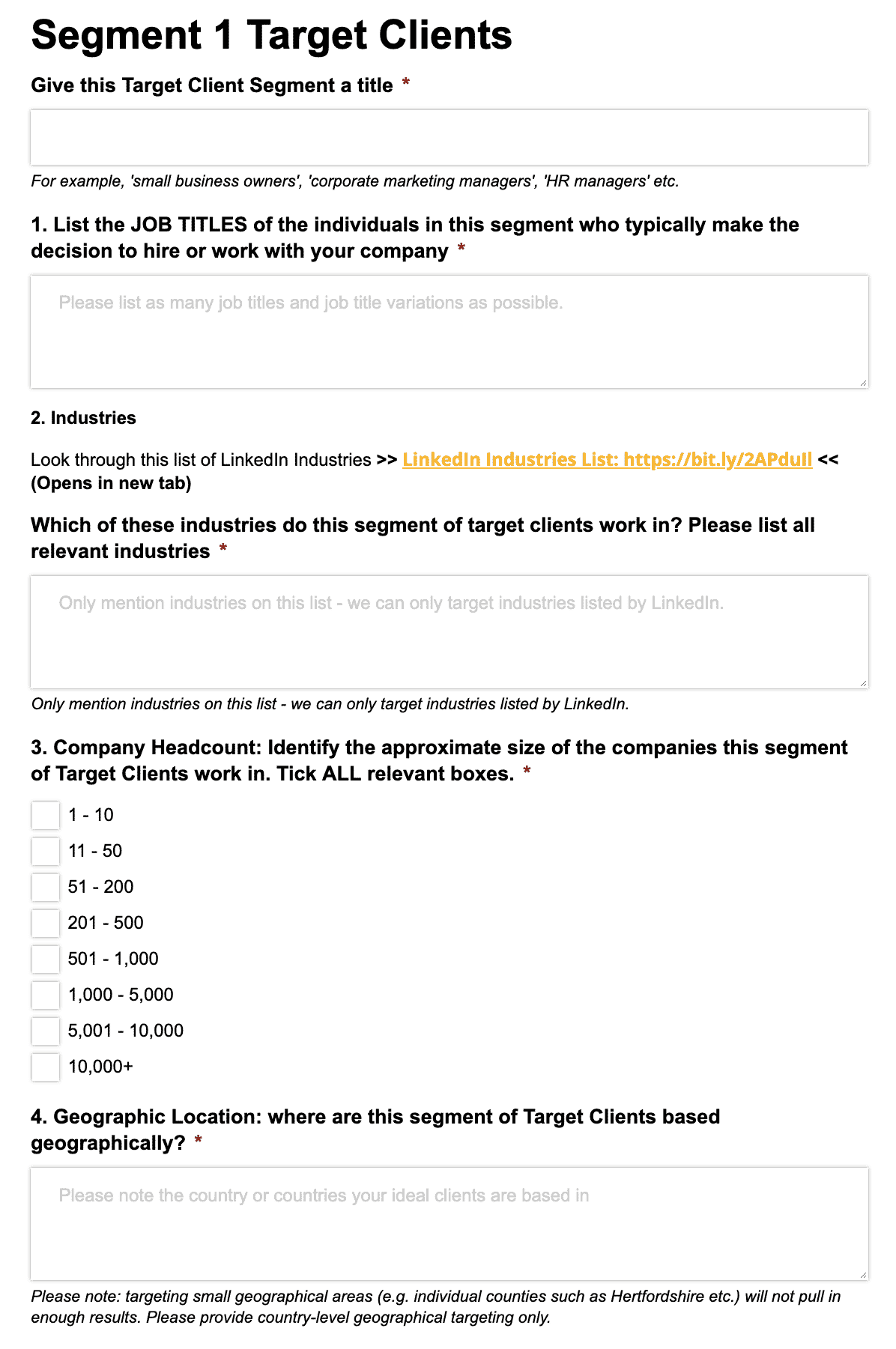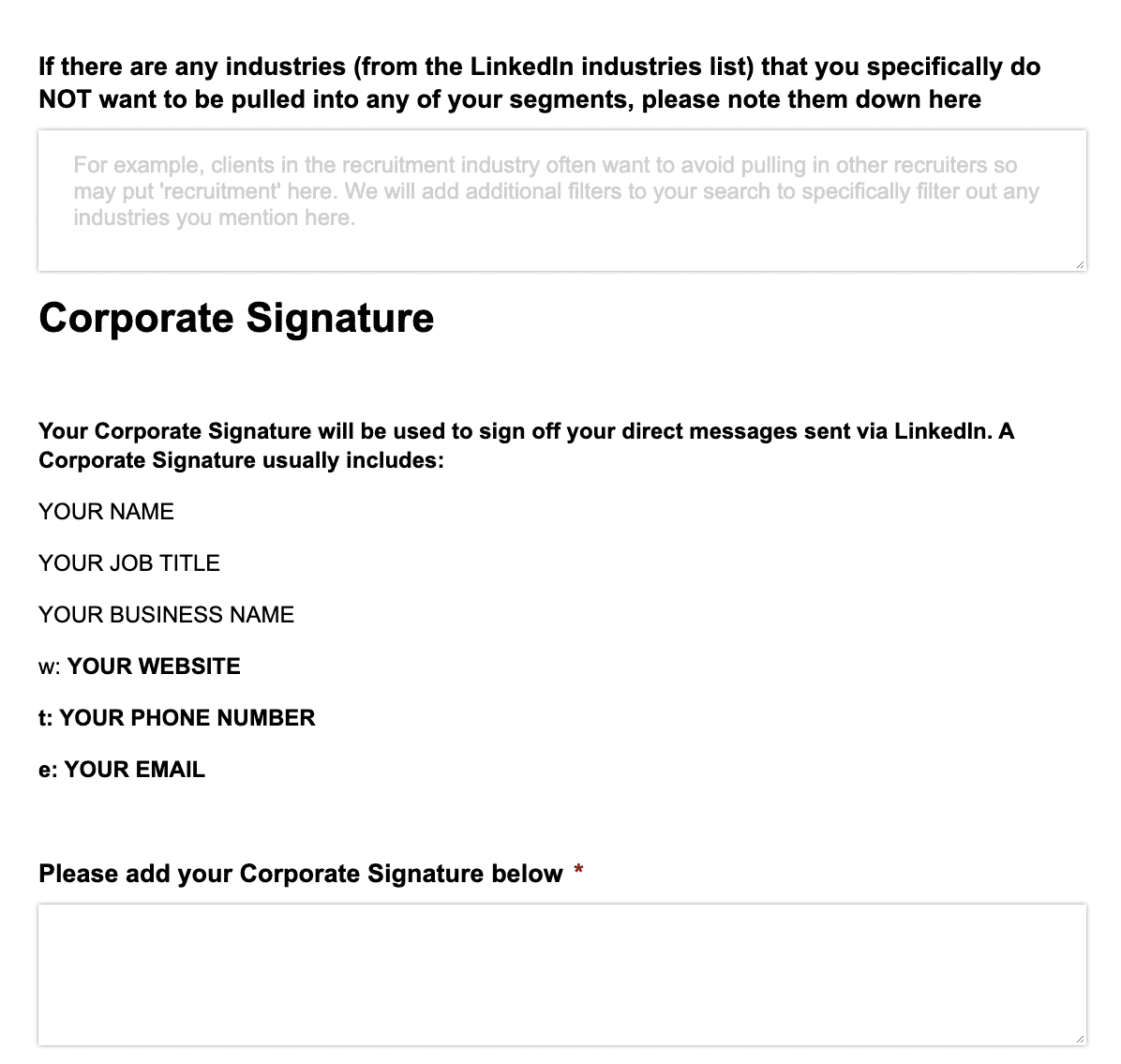 Next, we will share a formula with you for introducing yourself to prospects, and pitching to prospects.
You will be asked to use these formulas to write an introduction text and a pitch text.
Your LinkedIn Manager will use your texts to help her put together your outreach messaging campaign:


Customers on

all plans

will be asked the next set of questions: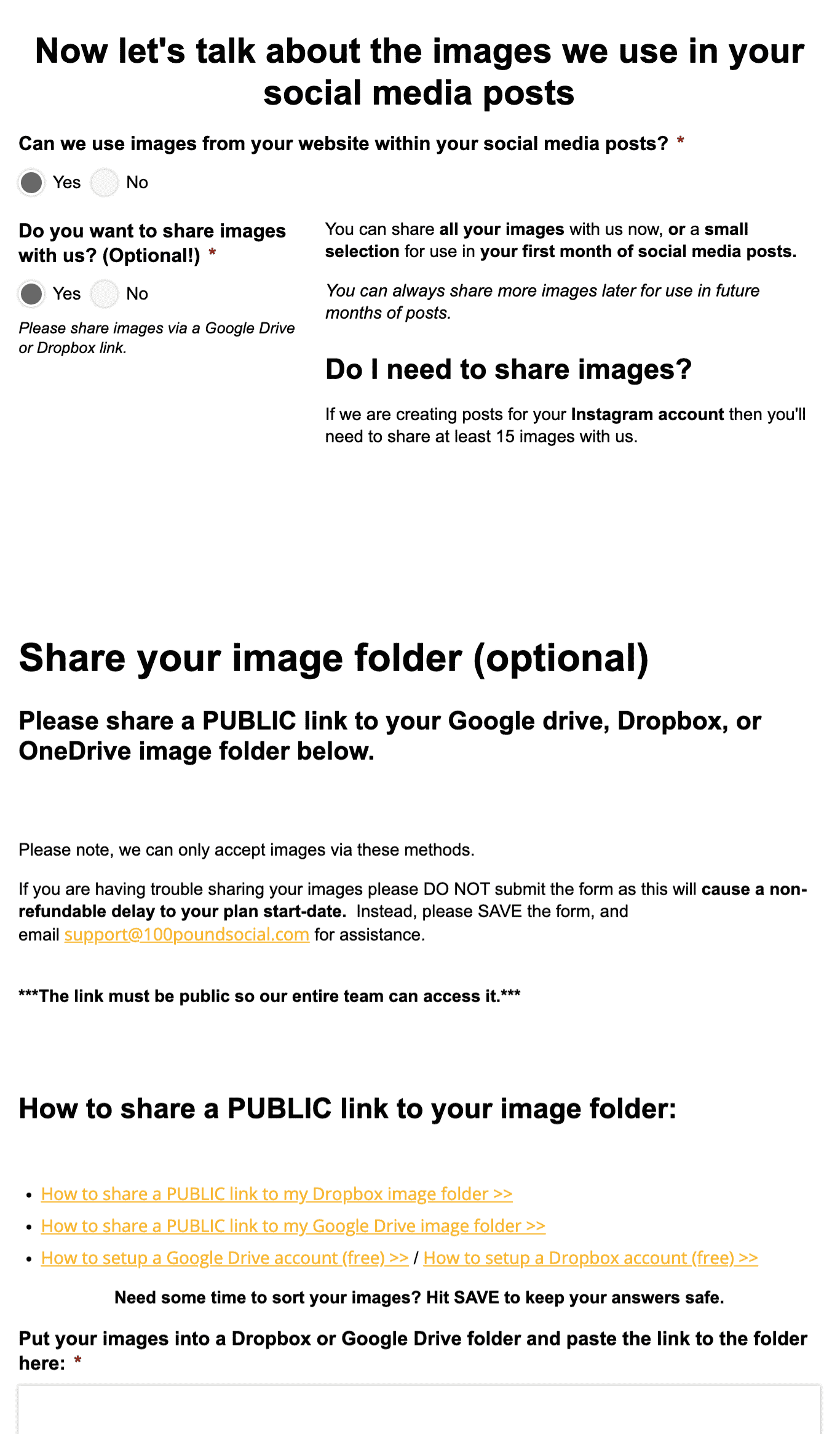 Finally, you will be asked to share access details to the social media pages we will be working on.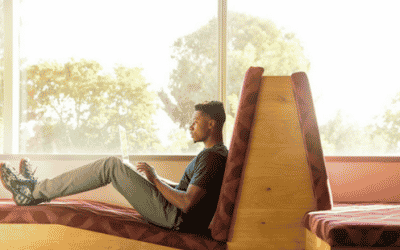 Did you see the latest study showing that 80% of B2B leads today come from LinkedIn? You may not realise it, but your personal LinkedIn profile is the most powerful marketing tool out there. With small, regular actions and a minimal...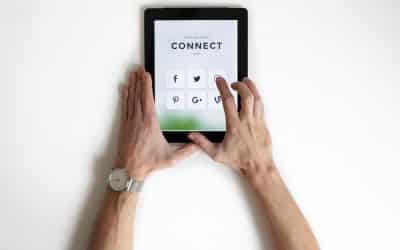 Here's a sneak peak into the types of posts we publish to our clients' social media pages. Not all of these posts will be appropriate to your company; the type of posts we create for you will depend on your business, goals, and preferences. How do...