Find New Clients On LinkedIn With These Easy Actions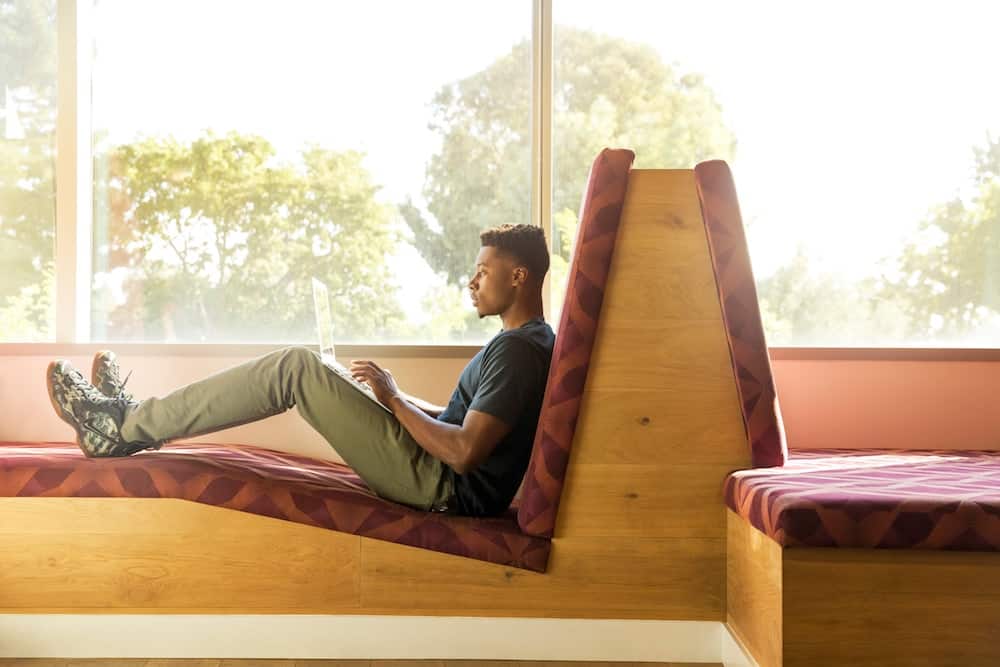 Did you see the latest study showing that 80% of B2B leads today come from LinkedIn?
You may not realise it, but your personal LinkedIn profile is the most powerful marketing tool out there.
With small, regular actions and a minimal time-investment, you can start generating new business enquiries from hot leads within the next 14 days.
I'm going to tell you how.
1. Post three times per day
Each time you post to your personal profile, you give yourself the chance to get in front of your ideal clients.
You allow yourself the opportunity to impress and grab attention. Post three times per week for optimal results.
What to post?
Personal posts: talk about your own business struggles or post an update on a recent personal achievement or challenge
Call to Action posts: highlight your business USP, services, client testimonials, and case studies
Topical posts: this could be a link to an article or news that will be of interest to your audience. Include a personal comment on the item to drive engagement with the post.
No time to create posts yourself? Sign-up to our £100 Posts Plan (with a 20-day money-back guarantee).
For just £100 per month, your dedicated Content Creator will craft three LinkedIn posts per week specifically for you, in your unique tone of voice. Click here to learn more.
2. Engage with your LinkedIn connections
To get your LinkedIn posts maximum exposure, take 15 minutes each day to engage with your LinkedIn connections. It's that simple.
Do the following each morning:
Reply to any comments or posts you're tagged in
Accept new connection invites*
Check your notifications
Check your inbox
Check who's viewed your profile and invite anyone new to connect
Send connect requests (with a short intro message) to 20 people who are in your industry and would be a useful contact
Send connect requests (with a short intro message) to 20 people who would make ideal clients
Like and comment on 3-7 posts from other people
Invite anyone who has viewed your profile to connect
*Only reject connect requests if they seem spammy, fake, or irrelevant. Accept invites even if you don't know the user. Every time you gain a new connection your network of 2nd degree connections expands, exposing you to potential new clients.
Time required
Spend 15 minutes every morning, 15 minutes every afternoon, and 10 minutes every evening on completing these activities LinkedIn. 
Results and Review
Once a week, take a moment to review your progress:
Have you generated any new business from LinkedIn?
Which of your activities lead to the new business?
Which activities are getting the best results? Consider spending more time on these activities.
Next steps
Take action!
Print this handy infographic and stick it on your wall as a reminder.
Follow this guide consistently and you should start to see results within 14 days.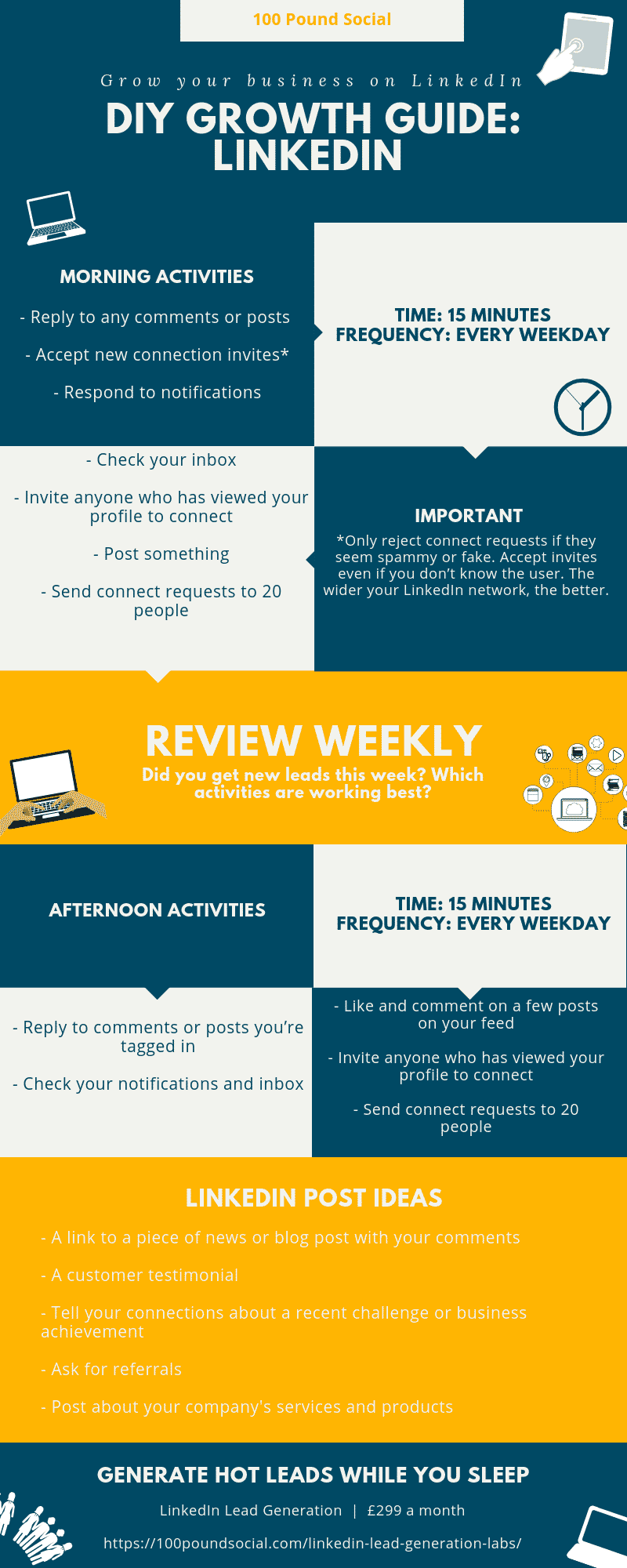 Grow your business on LinkedIn and generate hot leads regularly  – £299 per month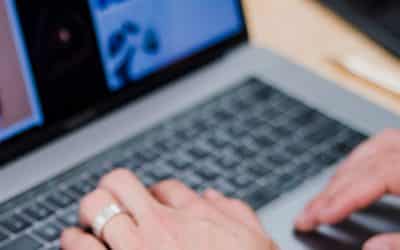 Written by Victoria Lee   Understand the impact of your social media investment is vital. This post highlights the metrics you should be tracking. 1. Follower growth Follower growth is the most basic signal that your business is gaining social media traction. A...