Find new clients on LinkedIn with these easy actions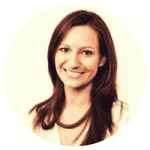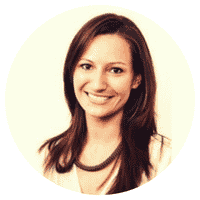 Written by Victoria Lee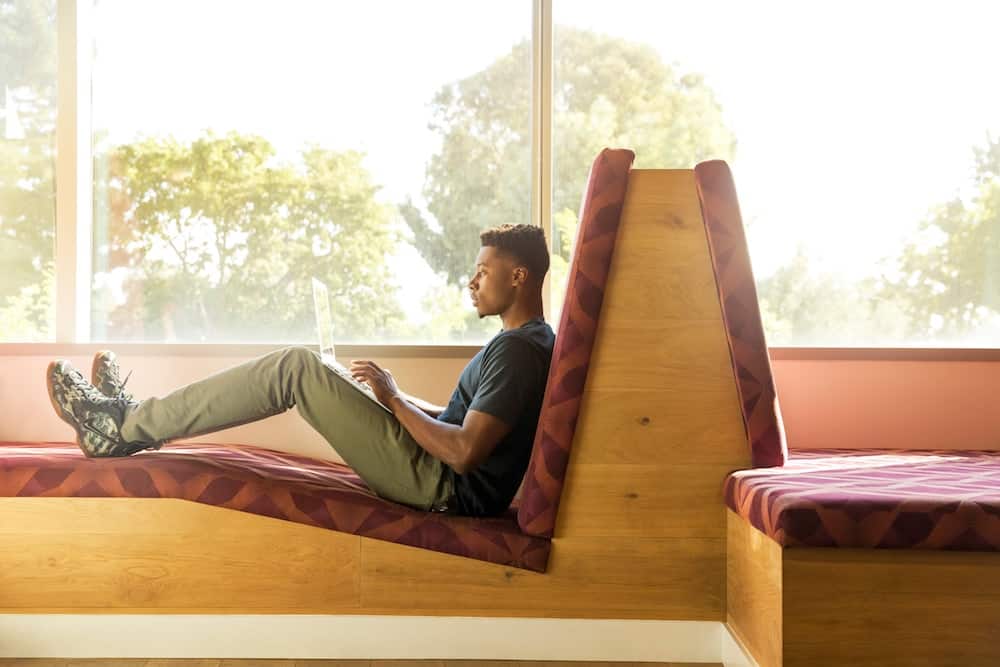 Did you see the latest study showing that 80% of B2B leads today come from LinkedIn?
Generating new business from LinkedIn is pretty simple – if you know how.
Follow this guide consistently and you should start to see results within 7-10 days.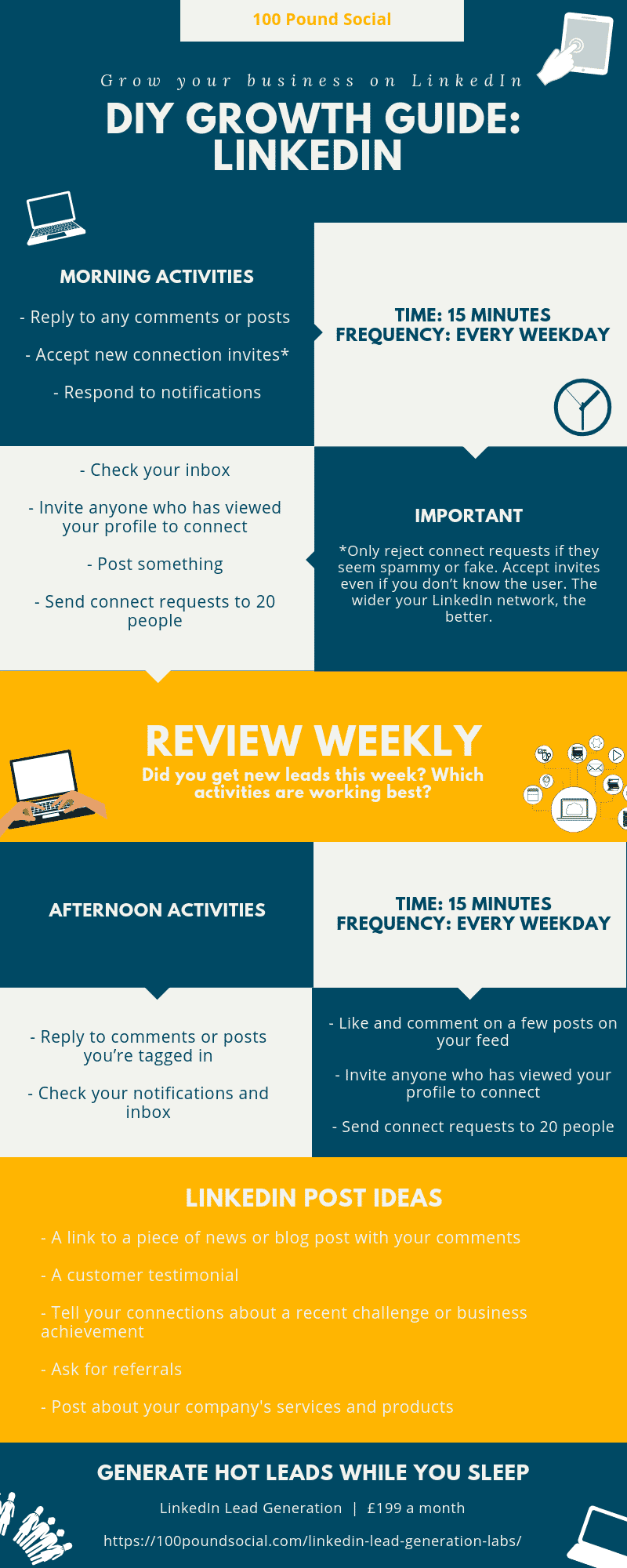 Time required
Spend 15 minutes every morning, 15 minutes every afternoon, and 10 minutes every evening on completing these activities LinkedIn. 
Regular Activities
Reply to any comments or posts you're tagged in
Accept new connection invites*
Check your notifications
Check your inbox
Check who's viewed your profile and invite anyone new to connect
Post a Call to Action post
Send connect requests (with a short intro message) to 20 people who are in your industry and would be a useful contact
Send connect requests (with a short intro message) to 20 people who would make ideal clients
Like and comment on 3-7 posts from other people
Invite anyone who has viewed your profile to connect
Post something: this could be a link to an article or news, a direct shout-out for new business, a testimonial from a client, or an update on a recent personal achievement or challenge
*Only reject connect requests if they seem spammy, fake, or irrelevant. Accept invites even if you don't know the user. Every time you gain a new connection, their 1st connections become your 2nd connections. You gain the ability to connect with these 2nd connections and make them part of your network. Think of every new connection as a new door opening!
Review
Once a week, take a moment to review your progress:
Have you generated any new business from LinkedIn?
Which of your activities lead to the new business?
Which activities are getting the best results? Consider spending more time on these activities.
Generate new business from LinkedIn while you sleep – £199 per month
Create a FREE customised social media plan for your business
Every business is different. Start your unique social media journey!
  Written by Victoria Lee   Facebook Twitter Instagram LinkedIn   "We've tried, but social media doesn't work for us." Many SMEs and startups have tried - and failed - to leverage social media marketing. More often than not, when I ask business owners why they don't...