Social media plays an important role in your marketing strategy (or it should do!) – but only if your customers can find your business on social media.
If your social media profiles are not visible or can't be found, the value is lost. Here are some steps to take to ensure your profiles are as visible as possible.
1. Add social media links in your email signature
How many people do you and your team email daily? 20, 50, 100, 500?
Ensuring every member of your team includes your social media links in their email signature is a quick and easy way to get customers and prospects following you on social media.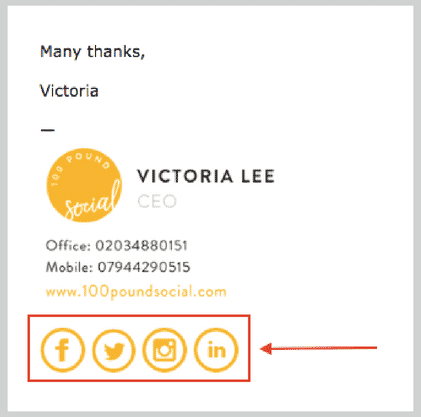 2. Display social media icons prominently on your website
If you don't have social media icons (linking to your social media platforms) displayed visibly on your website, you're missing an opportunity. 
We place our social media icons in the footer of our website and under the author by-line of every blog post.
Take this a step further by adding social media "share" buttons to your website, like the floating buttons you see on the left. Readers can click on these buttons and "share" any page of your website to social media.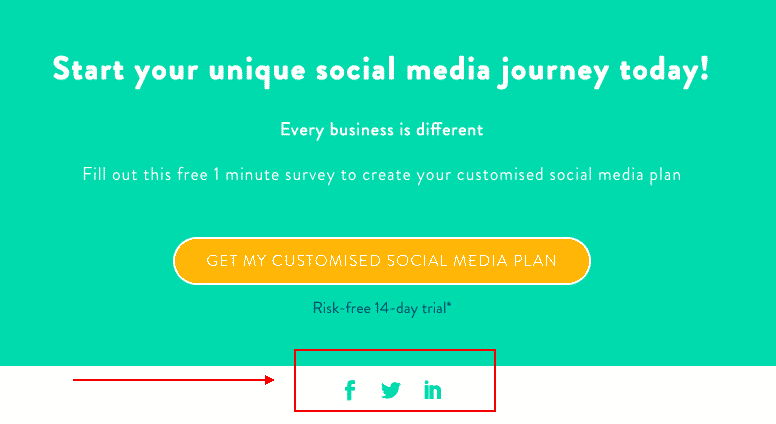 3. Ask your team to optimise their LinkedIn Profiles
Every member of your team should list the fact that they work for your company. This will generate a link from each team member's LinkedIn Profile directly to your LinkedIn Company Page. 
4. Ask your team to "share" your social media posts
Every time a social media post is shared, the potential audience doubles, triples, quadruples… you get the picture. Get your team to share company social media posts via their personal social media profiles regularly. This is a small trick that will have a massive impact.
5. Put your social media links on your business cards
Social media should never been seen as a lone wolf; it is one arm of your marketing strategy and as such should be considered when creating online and offline marketing material. Adding your social media links to your team's business cards is a great start.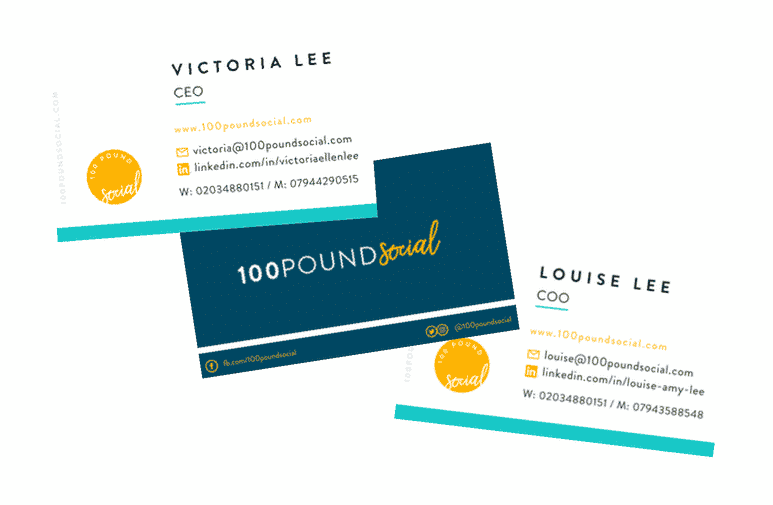 6. Optimise your social media profiles
Getting visitors to your profiles is half the fight – the other half is keeping them there.
Look over your social media profiles from the perspective of a potential customer: would you stick around to learn more about this company?
Have you filled in all available fields on your social media profiles? Are your header and profile pictures professional-looking and representative of your brand?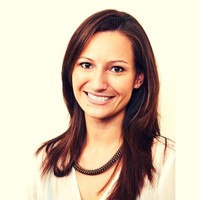 By Victoria Lee, CEO of 100 Pound Social
Victoria began her career in journalism. She worked at various publications including the Daily Mirror, before moving into digital marketing. In late 2016, Victoria and her sister Louise co-founded 100 Pound Social.
Create a FREE customised social media plan for your business
Every business is different. Start your unique social media journey!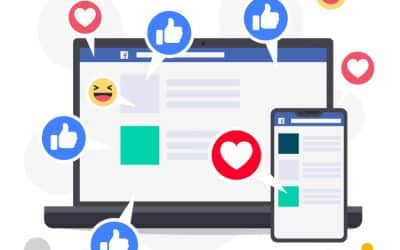 Written by Victoria LeeSupercharged Facebook Ads: £299 per month (£70 of plan price spent on Facebook Ads)Whatever your company's goal - brand exposure, web traffic, new leads - Facebook should (and likely will) make up a sizeable part of your marketing strategy.1.32...