Social Media Posting Times: When to Post to Social Media
They say timing is everything. Whether it's that perfect punchline to a joke, or introducing yourself to a crush in a cafe, timing can be the difference between a smashing triumph and awkward heartbreaking silence. It's not a leap to say that when it comes to social success, it's not what or even how you say it, but when.
Believe it or not, the same is true for social media. When most people are working hard creating their social media engagement checklists, mapping a perfect social media posting schedule, and thinking up quality content, they usually don't stop to think "wait, what are the best dates and times to post?" But that's an incredibly important question, and one we'll be answering in this article.
You can find this out by tracking your social media engagement, and this is absolutely vital for brands. Social media engagement is important because:
It tells you how well your content is received;
It increases your reach;
It tells you how your performance is doing over time.
So, grab a coffee, and let's look at when you should be posting on social media! Why Timing is Important for Your Social Media Posts
It seems a bit odd, caring about when you post on social media. After all, if people spend an average of 2 hours and 32 minutes per day on social media, surely they'll see your posts eventually. What does it matter?
But what time to post on social media is actually incredibly important. It's a bit like the fabled falling tree in the forest: if no one is around to read your post, does it exist? There's nothing worse than writing great content for it to then end up on the digital trash heap, unseen and unloved. This is especially true if you're trying to market yourself or your brand, instead of just posting for fun.
Unfortunately, due to the sheer amount of content on social media, the majority of your target audience won't ever see what you post. There are just too many companies posting millions of times a day, but that doesn't mean you can't tip the odds in your favour just a bit. This is why timing is so important! But how does timing affect your success? There are several ways:
The almighty algorithms: these secretive rules decide which posts are pushed to the tops of users feeds;
Engagement: the more people interact with your post, the better it will perform in the algorithms, so the more people will see it;
Web traffic: the more people see your post, the more likely they are to check out your website and products.
Don't go to all the trouble of finding your social media audience only to let them slip through your fingers. Engage with them at the right times!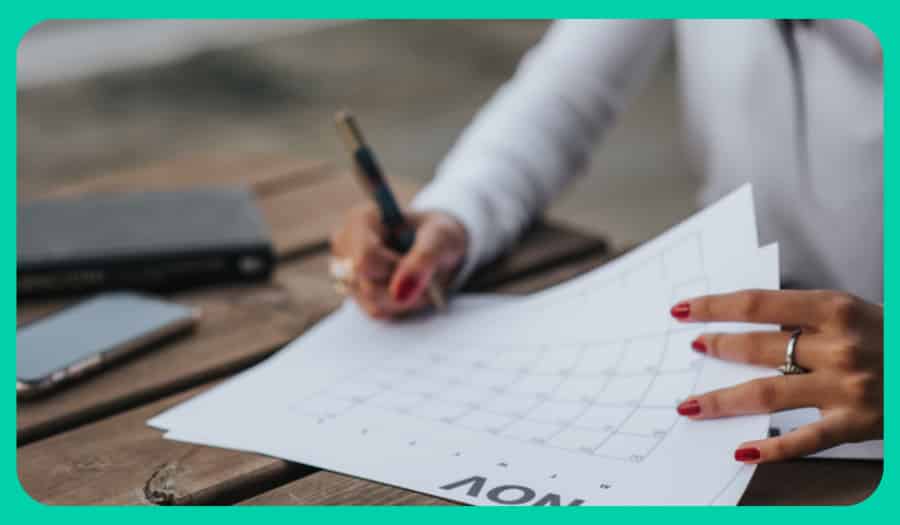 What Engagement Means on Social Media
How do businesses measure success on social media? For some, it's simply the amount of followers they have, and that's understandable. Seeing that number reach into the thousands (or if you're really lucky, millions) is enough to make our brains feel warm and fuzzy.
But what is that number actually getting you? Is it an active community, with discussions, likes, and memes? Or is it a ghost town with a tumbleweed blowing across your empty page? This is what we mean by social media engagement, and boosting this is a true mark of success.
Why? Because an engaged community is a passionate community. It's a loyal, interested, and returning set of consumers. They're the one talking to their friends, families, and strangers online about your wonderful brand, and these word-of-mouth reviews are the most powerful marketing you can get.
You can measure your social engagement with some of the following metrics:
Comments
Likes
Followers
Mentions
Hashtags
A fantastic way to grow these (apart from following our great guide on social media management) is to post at the right times. As previously mentioned, if you post when your audience is online, they're more likely to see it and engage with it. It's the difference between being fashionably late and just late. Don't post when everyone's already left the party!
How to Find Out When Your Audience is Online
So, you've finally come around to just how important it is to post at the right times on social media. That's all well and good, but how can you find out this vital information?
There are a couple of ways you can find out when your audience is online. The first is through old-fashioned trial and error. Just experiment posting at different times of the day, and after a couple of weeks look at when you got the most engagement. Every community is different, so this is a great way to really focus on your individual market.
Also remember (and this is really important) that you can't just do this for one platform and use those times for others! Facebook users are active at different times to LinkedIn users, as are Instagram users compared with Twitter users. Each platform is its own ecosystem so while this method works, it can be very time consuming.
The other method is to use each platform's own insight tools. These are powerful and sometimes quite complex, and can tell you everything you need to know, from page views and reach to number of engagements. They differ slightly for each platform and not all of them tell you when your audience is online. Here's how to use them:
Facebook: If you're a business, you'll need to head to Facebook Business Suite. Simply login to your Facebook's business account. If you're a content creator, go to Facebook's Creator Studio and click on Insights.
LinkedIn: Click your profile picture. Under Manage, click Posts & Activity. Depending on what you're after, click either Articles or Posts, then you'll be able to view their analytics;
Instagram: You'll need 100+ followers and a business account first. Then, go to your profile, click Insights, then Audience, then See More. Scroll down to Followers and you'll see when they're online;
Twitter: Login to analytics.twitter.com with your Twitter username and password. You can then analyse individual tweets.
| | | |
| --- | --- | --- |
| Platform | Insights | See when audience is online? |
| Facebook | Engagement, reach, loyalty, demographics, performance | Yes |
| Instagram | Reach, engagement, highlights, demographics | Yes |
| Twitter | Impressions, engagements | No |
| LinkedIn | Engagements, discovery, impression demographics, article performance | No |
Lastly, there are many third party apps out there that can give you detailed analytics into your accounts, all in one place.
So, to recap, to find out when your audience is online, try:
Trial-and-error;
Each platform's official analytics;
Third party software.
Use a system that works for you!
The Best Times to Post on Social Media to Increase Engagement
"Give it to me straight: when is the best time to post on social media?"
If only it were that simple!
As previously explained, each social media platform is its own little world, and they need to be treated differently for maximum success. Of course, you might simply not have the time or resources to micromanage your social media strategy, so unless you write up a few in advance and schedule them to be posted later with third party software you'll have to do the best you can.
Generally speaking, the best times to post to all social media platforms are midweek mornings. If you don't have time to optimise your social media presence, then you could do far worse than posting on Tuesday, Wednesday, and Thursday between 9am and 10am.
This is mainly because this is when people are just starting their day, they've settled into the weekly routine so you're avoiding the 'Monday Blues' and excitement of Friday, and they've got a bit of time to check their social media just before starting work.
Do remember this is very general, differs by community, and you have to take time zones into account if you have a global audience (no point posting to Facebook at 4am in New York for example!).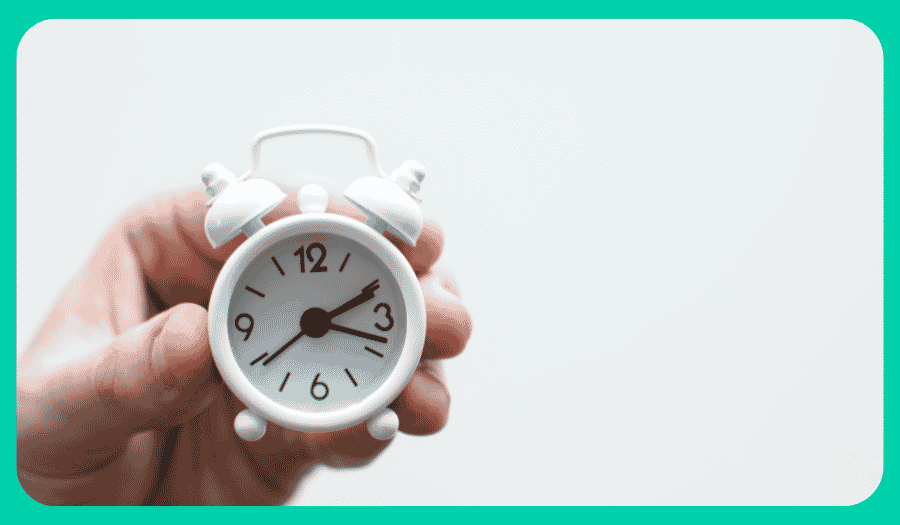 The Worst Times to Post to Social Media
If there's a best time to post on social media, surely there's a worst time to post?
You bet there is!
Avoid Sundays. Sundays typically have the lowest engagement, as professionals aren't at work checking their LinkedIn page or people are off enjoying their time with family and friends. Instead, use that time to brush up on your social media management skills (or head to the pub if it's nice out).
The Best Times to Post on Each Platform
If you're serious about maximising your success on social media then, you'll want to post at the best possible times on each platform. It takes time, dedication, and very importantly, consistency, but you're more likely to increase your social media engagement by following this schedule:
The best time to post on Facebook: 10am – 3pm on Wednesday, Thursday, Friday;
The best time to post on Instagram: 11am – 1pm and 7pm – 9pm on Tuesdays and Wednesdays;
The best time to post on Twitter is 9am – 1pm on Mondays, Tuesdays, Wednesdays, Fridays and Saturdays;
The best time to post on LinkedIn is 7am – 12pm on Wednesdays and Thursdays.
Again, these are general times based on averages, so they might not be perfect for you and your brand. However, they are a good jumping off point, so start posting at these times and see if your social media engagement increases, and experiment from there.
| | | |
| --- | --- | --- |
| Platform | Best Time | Best Days |
| Facebook | 10 -3pm | Wednesday, Thursday, Friday |
| Instagram | 11am – 1pm, 7pm – 9pm | Tuesdays and Wednesdays |
| Twitter | 9am – 1pm | Mondays, Tuesdays, Wednesdays, Fridays and Saturdays |
| LinkedIn | 7am – 12pm | Wednesdays and Thursdays |
Social Media Posting Schedule
So, there you have it. You now know when to post to maximise your social media engagement (and if you're still looking for ideas, check out our social media engagement checklist). It's well worth taking that extra time and trouble, as growing your brand on social media could be the next step in launching your business into the stratosphere!
However, you might be feeling like this is all too much time and work. Businesses often don't have the resources to commit to their social media accounts (and boy, does it show). If that's the case, why not ask 100 Pound Social for help? We'll take the social media burden off your hands and grow your business with bespoke posts to your chosen platforms!
All of our plans come with a thorough 10-day onboarding process and 20 day money-back guarantee, so you've got nothing to lose!
£100 POSTS PLAN
from £100 (+VAT) per month
A dedicated UK-based Content Creator & Editor
3 handcrafted posts per week published to 2 platforms
A dedicated Customer Success Manager
The option to have 5 or 7 posts per week, or add more posting platforms
Get started now