Working Remotely: An Interview With 100 Pound Social's Head Of Social Media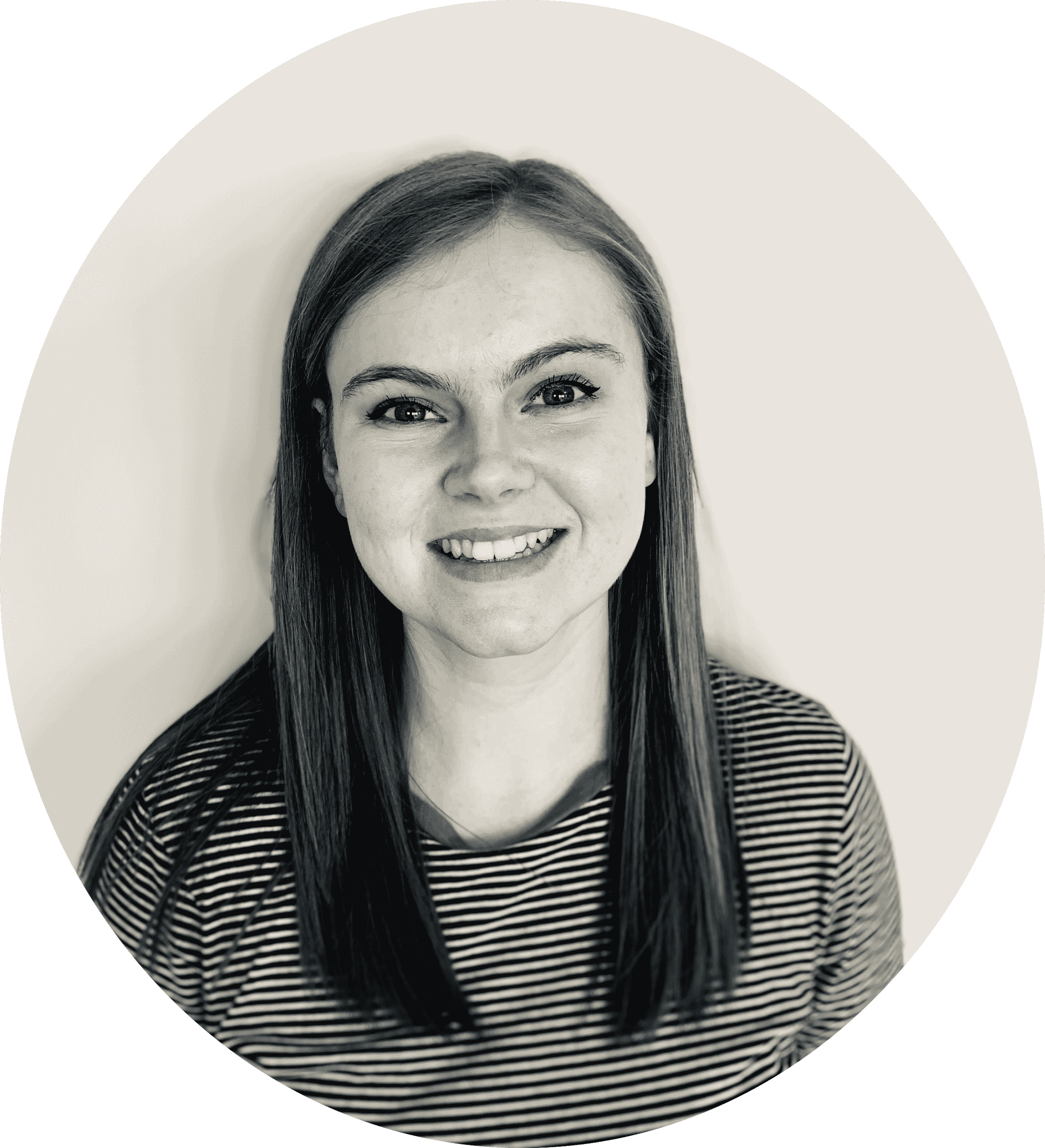 Emma heads up the social media team at 100 Pound Social. We had a 10-minute chat with Emma to find out what it's like to work for a fully remote company and how she helps 100 Pound Social's clients succeed on social media.

Contact us to discuss how 100 Pound Social can help your business on social media.
Tell us a little bit about your role here at 100 Pound Social.
My title is the Head of Social Media Team, which means I manage the content and editing team at 100 Pound Social, but I also play a role in the Customer Success team.
After a client signs up I'm their main point of contact for onboarding, questions or queries on the content and any changes to their plan. 
How simple is it for a client to get started with 100 Pound Social?
In my opinion, it couldn't be simpler! After signing up, we send new clients an onboarding questionnaire. The questionnaire guides them through giving us a full briefing on their business and goals. That's all we need from new clients – we take it from there.
They can relax and focus on other things knowing that each month they'll have a great set of new content published to their social media pages.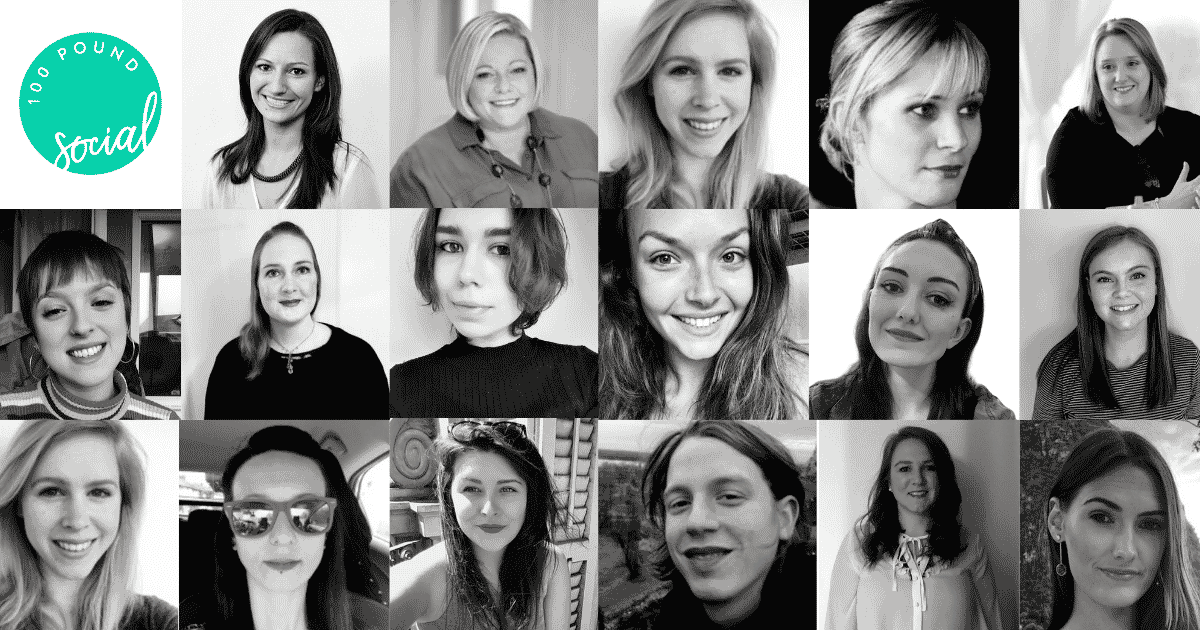 The 100 Pound Social Team
What do you call your 'office'? 
The company is fully distributed meaning we don't have an office! The team work from various locations across the UK – from their homes or co-working spaces. 
I'm originally from Scotland but I currently live in Germany. My office is either my flat or a really cool co-working space – I was sold when I saw the popcorn machines!
What is working for a 100% remote company like?
It's not as challenging as I thought it would be! The communication skills from everyone in the team are top-notch and I'm never hanging around waiting for an email response. It works really well.
I've also always been able to motivate myself quite well so switching from work-mode to home-mode when I'm working from home hasn't been an issue either.
Tell us about the content team you manage.
I may be biased, but the content team at 100 Pound Social are the best. It's a team full of friendly, hardworking, creative individuals and I'm constantly inspired by the brilliant content they create. I feel so lucky to work with them all!

What makes a good content creator? 
The ability to adapt the tone of voice for different clients. I read that a writer should always have a distinctive 'voice', so for a content creator to have their own voice, plus be able to adapt to a professional voice for one client, a quirky voice for another client, to controversial for yet another client, it takes a lot of skill. 
The ability to create thought-provoking, well-researched original content is another trait that a good content creator should excel at.
What would you say is the best thing about your job?
One of my favourite things is the excitement of it all. Working for a startup/SME means every day is different and I'm getting to see parts of a business that would be otherwise closed off. I'm being constantly challenged and learning new skills all the time.
What's the best way for a small businesses to make the most of 100 Pound Social's services?
Regular feedback – SMEs are constantly changing and adapting as they grow and scale, so filling in their Monthly Review Form means our clients' plans and posts are as up-to-date and relevant as possible.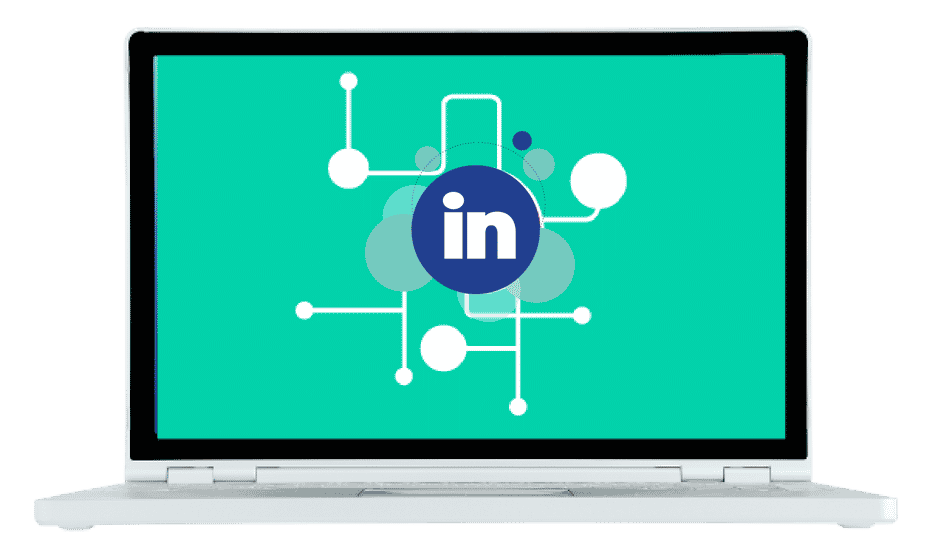 What does a typical day look like for you?
A typical work-day (sometimes) starts with me going swimming, then getting ready for work.
Day-to-day, I'll usually be dealing with communications from the content team, keeping on top of emails from clients, actioning any requests from clients for changes, overseeing any new clients who come onboard, and generally making sure all of their plans are running smoothly.
I finish around 5:30 pm when I'll cook and eat dinner, watch some Netflix, maybe FaceTime my family in the UK and of course, scroll through my own social media channels.
What inspires you when it comes to content creation and social media?
Originality – social media can be such a saturated space, so creating something different and unique really stands out.
Consistency is also impressive. People will like one good post but stick around if they know there will be more great content.
What do you personally use social media for the most?
I'm guilty of using Twitter as my main news source, as living abroad means I'll need to be online if I want to keep up to date with British news. My German language skills are ok, but reading the newspapers is still a big undertaking!
I love using Instagram to stay connected to family and friends from home. I have a lot of nieces and nephews and baby cousins so I love when I see any photos of them pop up on my feed!
Why do you think social media is important for B2B and B2C businesses?
Having an active, consistent social media presence is so important for both B2B and B2C businesses as that's where their prospective clients will go to check them out. If all they see is a redundant Facebook post from 2008, that's not going to build trust or confidence in them as a brand.
Social media is also more, well, social! Lead generation can be much more interactive and fun than just sending emails or making calls.
What are your colleagues like?
I feel so lucky to work with the 100 Pound Social team. I'm the main point of contact for customers, so feedback and requests are usually sent straight to me. I then liaise with the relevant team members to action the feedback. The team are always so responsive and friendly, and obviously really hard-working.
I feel like we're all in one big, social (media) bubble!
Tell us more about the plans 100 Pound Social offer.
The £100 Posts Plan is our social media content plan. It helps companies to build their social media presence. Regular posting helps to build trust in their brand, portray their expert-knowledge in the field, and position them as a thought-leader in their industry.
The Next Step
To supercharge your social media marketing, download this list of 100+ Free Tools To Grow Your Business.
To discuss how we can help you with social media content and lead generation (from £100 a month), please book in a 1-2-1 diagnosis call: