The Make Each Click Count Podcast features expert guests and insights that provide actionable advice for growing your online business – great for business owners looking to accelerate sales and profits whilst also getting the most out of their marketing budgets!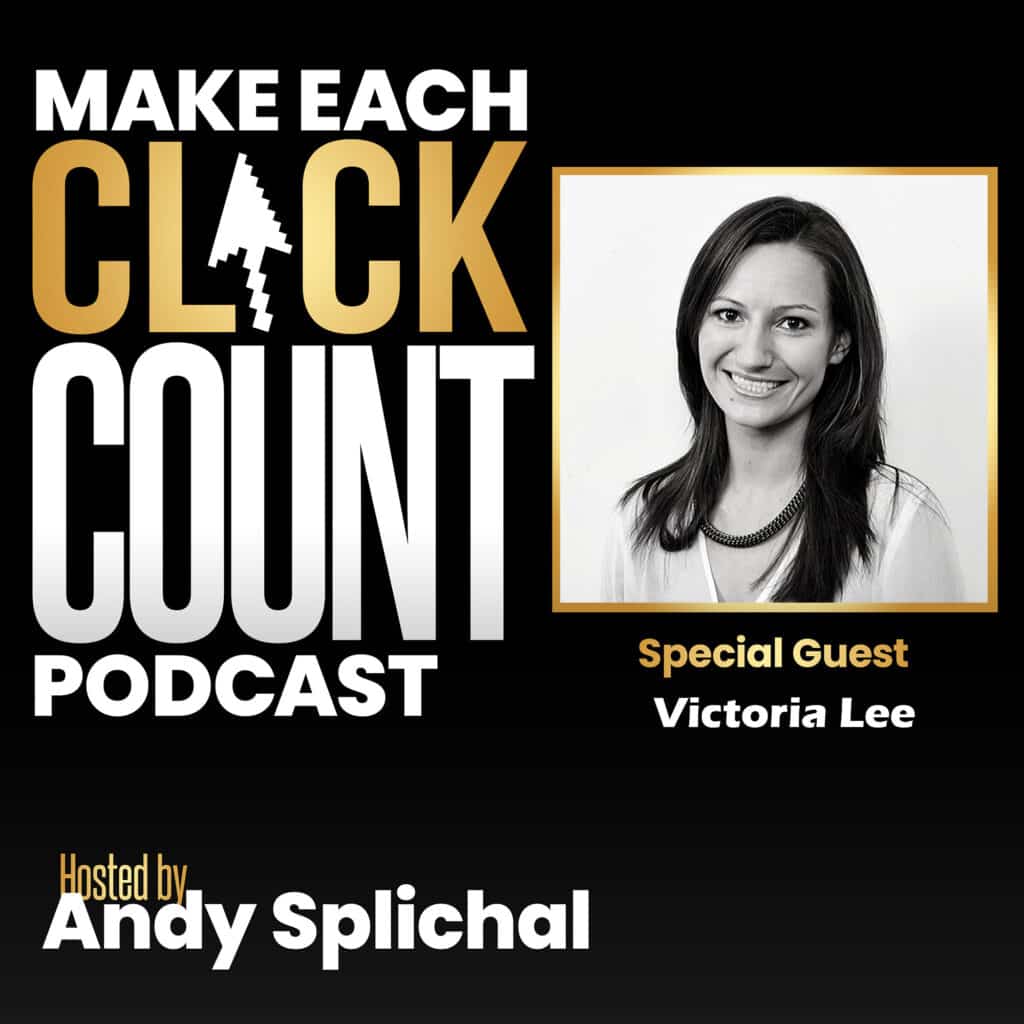 I recently had the pleasure of being interviewed by Make Each Click Count host, Andy Splichal. On the episode 'Focusing On Revenue Growth by Utilising Social Media' we discussed growing your business through content – top tips, best practices, and what works for different companies in different situations.
We also spoke about the systems 100 Pound Social has in place that have led to an average of 72% year-on-year growth, as well as why having an online presence for your business is so important, and how customers can emulate our strategies and successes even if they're not in a position to employ expert agency help!

"Welcome to the 'Make Each Click Count' podcast. This is your host, Andy Splichal. We are happy to welcome this week's guest to discuss today's topic which is 'Focusing On Revenue Growth by Utilising Social Media'."
"This week's guest is the co-founder and CEO of 100 Pound Social – a fully productised Social Media Marketing Agency, working with 160 plus companies across the UK and worldwide, with a 72% average year on year revenue growth. We're happy to welcome Victoria Lee. Hi Victoria!"

"Hi Andy, thanks for having me on today!"

"Thanks for coming on. Now, before we get started, your bio reads "fully productised Social Media Marketing Agency". What the heck is "productised"?!"

"So, "productised" is when you have a service based business, and you productise – I can't describe the word by telling you the word, can I! You've basically taken a service and you've packaged it up, a little bit like a SaaS product. So, when you sell your service to people, you don't write out a proposal like most service based agencies would. You have a very set, specific package that you're offering, and that's exactly what the client purchases."
"This means the client is fully aware of what they're purchasing, and what they're getting for their money. As a business owner, productising allows you to offer a more streamlined service because you can build processes around every single service you offer. And that's partly how we've been able to scale the business so quickly, through that personalisation."

"Got it. Well, it's amazing too, because your bio also reads "your clients have an average of a 72% growth year-over-year on revenue". How are you doing it, maybe it's productised for them too – or what's your secret there?"

"That's actually the average year-on-year growth for the company, 100 Pound Social!"

"Oh, that's for your company!"

"Yes, exactly. We've been going for 4 years and that's the average year-on-year growth which we've achieved – partly through that productisation process. Obviously, also partly through the strength of the services that we're offering. We offer social media marketing, content writing, and lead generation services to small businesses, and that's where that growth is coming from."

"I see. So you're almost doubling every year. So you're adding a lot of products, a lot of clients. Which social media platforms are you using for your own company and are you using the same ones for your clients?"

"Yes we are, we try to practice what we preach so we're on the platforms we offer our clients – Facebook, Twitter, Company LinkedIn, personal LinkedIn and Instagram. And we as a company use all those platforms for our own marketing as well – we mainly cater to B2B companies, businesses selling to other businesses."
"These might be service based providers like consultants or professional coaches. We have some SaaS companies as well. And for those companies, LinkedIn tends to be the strongest platform. It's the same way for us as a business, LinkedIn is our strongest platform for really getting our message out there and reaching our own clients."

"And for those startup companies out there who might not be able to afford an agency like yours to handle their marketing yet – the keyword being "yet" because everybody hopes to grow and be able to hire a professional – what tips can you share for creating engaging social media posts?"

"That's a really, really good question. Mainly the clients we work with have very small businesses, with under 10 employees. Most of our clients have either just the founder or the founder and co founder, or they've maybe just got their first or second employee. They don't have marketing departments yet, and they've often been in that position where they've tried to do their marketing themselves before they've got to the point where they come to us."
"I think that what small companies often don't do this – work out what your brand is, work out what your brand voice is, what kind of message you're trying to put across, and what kind of tone of voice you want to have in your messaging. Also to work out exactly that audiences on each social media platform that you're trying to reach, for example the audience on LinkedIn won't be the same as the audience on Instagram."
"Going through that exercise is really the foundation you need before you can create social media posts that are engaging for your target audience. And that's often what we find companies that come to us – they've tried to do it themselves, they haven't felt they've done a good job, and often that's because they've missed going through that exercise before they started. So that's where we start with all of our clients – we take them through that exercise when they first start working with us." "Once you have their target in place and what kind of voice they want, what is your content strategy with their clients, like how often are you posting, do you do a content schedule – how does that work?"

"We offer different posting plans. Our basic plan costs £100 per month – that's about $135 US dollars a month. And with that, we create three social media posts per week for our clients and schedule them on their social media platforms, and that gives them that basic and consistent presence that most companies in the early stages require. We do have plans that offer more, so you can get seven posts per week. But to be honest. for most companies, three posts a week is enough."
"In terms of how we plan the content strategy, we take the client through our onboarding process, which involves working out that brand voice and helping them give us a really comprehensive briefing on what their company is about to get us to the position where we understand their company, hopefully almost as well as they do! They then get their own dedicated content creator, and it's their content creator's job to research the company, and decide on the posting strategy, and the type of posts, we're going to make for the client."
"Usually we'll do a mix. We'll do two topical posts per week – for example if the client is a professional coaching company, it could be an article on Forbes talking about why you as a business owner need to have business coach. And then once a week we recommend to the client that we do a promotional post talking about their business, linking back to their website, or a case study on their website. When it comes to our clients, this strategy is personalised to every client, but that broad strategy I just outlined with the two topical posts and one promotional post a week is exactly what I would recommend to anyone who's trying to do their social media themselves – keep it simple to start and build up your strategy from there."

"So the three posts – the two topical and one promotional – are you posting those across all platforms, or are you rotating between Twitter, between Facebook, between LinkedIn. Are they all the same? How does that work?"

"So, it's the service that we offer. We allow the client to pick two platforms, and then under our basic £100 plan we post those posts to these platforms. We also adapt them so they're suitable for each platform. They can then add on other platforms – for an additional £29 per month, they could add a third platform, and then another £29 for the fourth platform. So we've got clients who have this posting, plus the whole range of those five platforms that we mentioned at the beginning."

"You're talking in pounds, but you guys do work with companies all over the world?"

"Yes, we're called 100 Pound Social because we're a UK based company and our starter package costs £100 per month. But yes, absolutely, we've got clients all across the world, in the US, Australia, Canada, and pretty much everywhere – any English speaking country! Our subscriptions run in £, and as I mentioned £100 is roughly $135 US dollars. A good chunk of our client base is made up of clients in the US."


"Now, how are you producing all this content? Are you doing it all in house, or are you outsourcing? Because three pieces of content a week, 160 companies, that's a lot of content!"

"We're actually up to 200 companies!"

"200! Well, you know, that's easier math. Alright 600 pieces of content, a week. How are you guys getting that done?"

"We've got a team of content creators, and editors. Every client who works with us is allocated their own content creator and their own editor. The whole team is based in the UK, and each client has the same people working on those posts for them every month. So the longer our clients are with us, obviously the better their content creator gets to know their company." "
The more feedback the client gives their content creator, the more we can kind of tailor what we're doing, to make sure it's really ticking every box for the client, every single month. We've also got our in-house Head of Content and Customer Success, Emily, who manages our team of content creators and editors."

"And is there an average size for the content, is there a sweet spot as far as words or characters? Of course with Twitter, you're restricted. Is there a sweet spot for Facebook or LinkedIn?"

"What we tend to find is content that's about two paragraphs long works best. You're obviously going to have exceptions to that, you're going to have times where you'll have a short, snappy post with a really great image that's going to work well. But in general we aim for about two paragraphs long per post. That tends to work best on LinkedIn and Facebook. As you mentioned, for Twitter, we're very limited with the characters."

"Now, speaking of LinkedIn, this seems to be a bit of a forgotten platform – at least for e-commerce. How are you using it and what kind of results have you seen with LinkedIn?"

"LinkedIn is actually our strongest platform by a long way – this is where we get around 70% of 100 Pound Social's clients, they find us through LinkedIn. So, we've got a really strong posting presence on LinkedIn. Each of our team members posts almost daily, and we also run a lot of outreach."
"We reach out to business owners that we think might have an interest in our service. I've mentioned our £100 post plan. That's our content plan, but we also offer a LinkedIn Lead Generation plan. What we do with that plan is take the client's personal LinkedIn profile, and turn it into a sales machine. We use it to create their profile posts for them, to really build up their reputation as a thought leader, and then we use their profile to reach out to their ideal clients to generate new business opportunities and get sales calls booked into their calendars."
"As I mentioned earlier, we do this principally for the B2B companies we work with. So for us, LinkedIn is, out of all the social media platforms, the strongest. However we're obviously a B2B company so that advice may differ if you've got B2C business owners listening to the podcast."

"Turning to B2C I see, for e-commerce, that you do work with some clients within the health and wellness vertical. That makes sense with social posts, especially on Facebook, but are there any other verticals you work with for e-commerce?"

"So for e-commerce we principally work with online retail, so people selling products through an online website. We've also worked with an app, again selling products, and clients selling e-commerce services. For example, we've had quite a few clients offering online party organisation or having a chef come to your house, like a London based company that sends chefs to people's houses."

"Just like Gordon Ramsay!"

"Kind of, butI don't think any of them got Gordon Ramsay, unfortunately! So yes, providing these kind of bespoke parties within people's houses. Obviously this was pre-COVID. So that's principally the companies we've dealt with in e-commerce.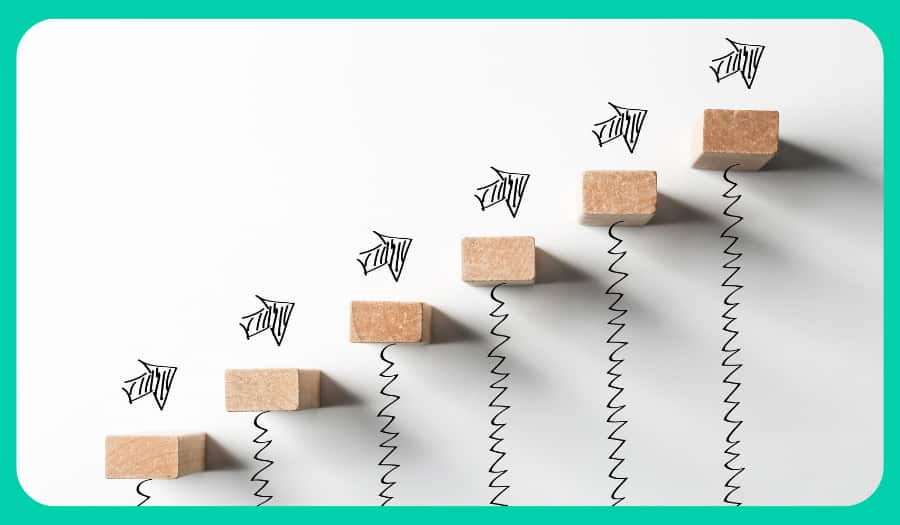 "Have there been any struggles that you've gone through with new clients being able to successfully grow their business using this strategy?"

"No, I don't think we've had struggles with that. With every client, it's different. It's rarely just straightforward. But we tailor the plan to each client. Each client has their own Customer Success Manager who's available to jump on the phone and have a call with them at any time. And we're constantly working to improve – every month the client provides us with more feedback before we create a new set of posts, to make sure their content creator is always on track in terms of the content they're creating for them."
"I think in terms of struggles for small business owners, the biggest one when it comes to their marketing and choosing to work with a company like ours, is time. We don't have enough time – we all need more hours in the day. Even when you're investing in a company like us to do your marketing for you, you need to put aside, maybe 30 minutes to one hour a month to give us feedback on what we're doing. But the struggle we sometimes see is some entrepreneurs don't even have that amount of time, and we have to work quite hard to really pin them down and get their feedback from them."
"The clients that get the most out of working with us are the clients that provide us regularly with feedback. They tell us what they like about what we're doing, and what they don't like so much, so we can prove our service based on that. But still, I think that time is a problem. I'm sure it's a problem for you. It's definitely a problem for me. I think all entrepreneurs struggle with having enough hours in the day."

"For sure. Now on the flip side, do you have a favourite success story from one of your clients that you can share?"

"So, we're really proud of our success stories and we publish about four new case studies and client testimonials every month on our website. For example, we've got a client called Scott Kelly, who used our LinkedIn lead generation plan I mentioned earlier. He was getting about 20 new inquiries per month through the plan. We've got another client on our LinkedIn lead generation plan that cost £299 per month who says that's the only marketing he does – it brings in all of his new business for his company. So those kind of stories really, really make us proud of what we're doing and are making it worthwhile every day."

"Now you said your agency is about four years old, right? Have there been any struggles you guys have gone through with your agency in growing, growing pains so to speak, that you need to share with other agency owners listening?"

Yes, for sure. I think, often as an agency, you'll get to a certain stage, and then you'll kind of plateau in terms of your growth. So we definitely have plateaued about a year ago, and it really has taken some work to try and get our marketing in place so we can get over that bump and start to grow a little bit faster again. And I understand that that's quite normal when companies get to a certain kind of revenue figure, to plateau at that point until they work out the next steps."
"We're a completely remote business, although all of our team are based in the UK. We don't have a head office, we've never had one when we started the company – it was a company I started in my living room and it was never in the game plan to have an office! I wouldn't say it's been a struggle exactly, but it's definitely been a learning process, learning how to build and manage a remote team. We were lucky in a way because obviously with COVID, everyone's had to figure that out very quickly, but we were at an advantage because we had that in place already."

"Now, personally speaking about Victoria Lee for a minute. Are there any business books out there that you could attribute to your journey as an entrepreneur?"

"Not any business books specifically, but what I would attribute it to is support groups. There's a huge amount of communities from Facebook groups that I would recommend, whether or not you're a SaaS company, there's a group called SaaS Growth Hacks that I find to be pretty incredible and informative. Every day they have new posts by entrepreneurs with problems asking for advice, or people who are more experienced giving that advice, and there's another one called London Startups that again I find to be really, really useful. So those are online communities I would strongly recommend."

"Now, as far as your agency, what problems do you see that you're solving for your clients? And how does your agency stand apart from the competition?"

"So, in terms of what we're solving for our clients – we're helping them build that online social media presence at a very low affordable cost, without them having to put in hours to create content yourself in house or hire and pay somebody a salary to do it for you."

"In terms of how we stand apart from the competition – the main thing is our price point. Because we productised our service and we have those processes we follow to deliver the service to our clients, it means we're able to offer a very affordable price point. When I co founded the business, one of the reasons for setting up this business was to set up something that which new business owners can actually look at and think "you know what, that's affordable for me. I can afford to pay for that and I can see that I'll get a return on that investment". And that's partly why we started, and why we named the company 100 Pound Social and started it at a lower price."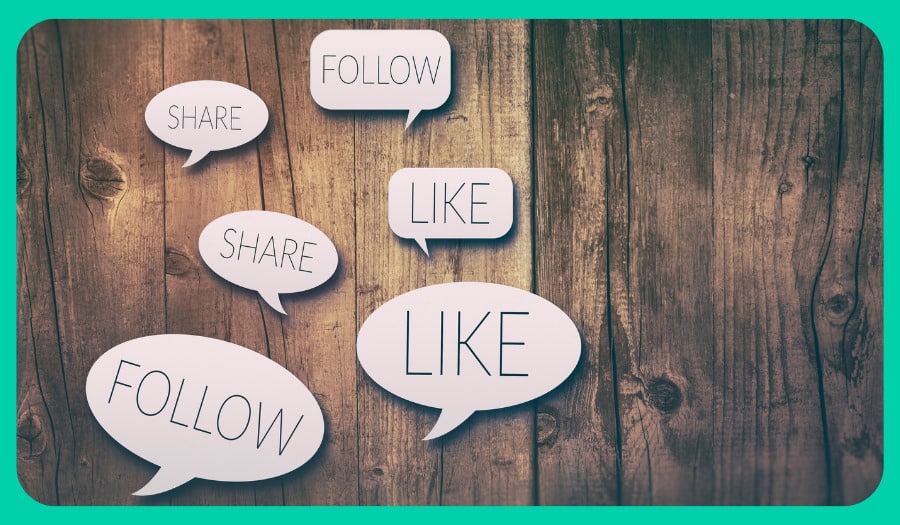 "Who is your perfect client? If that person is out there listening now, describe them. What do you think your agency would be able to do for them?"

"Our perfect client would be any service based B2B business owner. We do work with a big range of clients and e-commerce as well like you've mentioned, but our main clientele, if they're service based business owners, would be recruitment agents, consultants, professional coaches, SaaS companies, those kind of businesses. What we'll be able to do for them is offer that basic £100 social media post plan, so we can manage their social media content creation. We'll build up their presence across the relevant social media platforms for their business."
"We also have a blog writing pack plan or package. So again, we can make sure they're getting regular content created that's relevant and authentic, and getting out there in front of their audience. And lastly, if they're a B2B business, we can help them generate new business enquiries and get sales calls booked in their calendar, through our LinkedIn lead generation plan."

"So how do the contracts work? Is it annual, or is it month to month? What does that look like for a new client?"

"That's a good question. We're all about offering the flexibility of month to month. When a client signs up, they pay when they sign up, and then they're charged on that same day, every month. If the client wants to, they can make some savings by choosing to pay every quarter, in that case we bill up front every quarter or every six months."
"We don't offer annual options at the moment and obviously the longer the contract the client goes for, the more discount we offer. We don't have signed contracts. We just have terms and conditions that we ask the client to agree to when they sign up for this. We try and keep it simple because we want our clients to stay on board with us because they're happy with our service rather than because we've tied them into some onerous annual contract."

"Probably the most important question, if a listener out there is interested in your service, whether they're perfect for you or not, whether they're e-commerce or B2B – how would they learn more about contacting and working with you?"

"They can visit 100poundsocial.com – the best thing to do is join one of our daily demonstration calls to just get a feel for exactly what we offer, who we are, and what we do. From there we'll have a private phone call with you to chat over whether our services are right for you, and figure out what the best way forward is. They're also welcome to contact me through my personal LinkedIn, or any of our social media channels as well."

"Alright, well thank you for joining us today, Victoria!"

"Thank you Andy, it was such a pleasure to talk to you!"
---
If you enjoyed the interview (whether you read or listened!) please do leave a review for Andy and share which part made the biggest impact! While you are there, remember to subscribe to The Make Each Click Count Podcast to get access to more inspiring and and informative interviews.
As well as via Spotify, you can listen on Apple Podcast, iHeart Radio, iTunes, Stitcher, Amazon Music, and Google Podcasts.
Need help with your social media strategy?
Grow your business online with 100 pound social! Expert social media posts, blog articles, and B2B LinkedIn lead generation.
Service
Specifications

£100 Posts Plan

A dedicated UK-based Content Creator & Editor.
3 handcrafted posts per week published to 2 platforms.
A dedicated Customer Success Manager.
£299 LinkedIn Lead Generation Plan
Everything in the post plan, but posts only published to LinkedIn profile.
Target 100 prospects per week via LinkedIn.
A 3- part messaging campaign to send to prospects.
A dedicated LinkedIn Manager.
Blog Articles
A dedicated UK-based Blog Writer & Editor.
2-8 articles/1,000-4000 words per month.
5 working-day delivery & revision.
Add-ons
Increase to 5 or 7 social media posts per week.
Publish posts to additional social media platforms, including Instagram.
Content Panel — preview your scheduled posts in an editable content calendar.
Add blog articles to any plan.
Book a demo call for more information on our services and to learn which of our plans is right for your business.