Engaging With Existing Clients
Retaining existing customers is just as important as attracting new ones for any businesses. While you can increase sales by pushing product promotions and advertising, you can also do this by optimising your LinkedIn profile.
Your LinkedIn profile is a powerful marketing tool as it provides you the opportunity to create new leads, personalise your brand, and engage with your existing audience while increasing sales.
There are many ways you can use LinkedIn to grow sales with existing customers, which we'll explore in this article.
Using Social Media Marketing Strategies With LinkedIn for Sales
LinkedIn is one of the best tools to use for marketing, and has huge potential for growing sales. The platform was built for business networking, which means you have the opportunity to generate leads that are decision makers within their business.
You don't need to be an expert to begin using LinkedIn for your business. For starters, you can create a regular posting schedule and well thought-out marketing strategy for your profile. You can also use various social media marketing technologies to help with automation, targeting, and messaging to strengthen your strategy.
When laying out your social media marketing strategy, it's crucial to keep your business vision and mission in mind. These can help create an overall focus for your LinkedIn posts, and will ensure you're always highlighting the unique selling points of your business and brand. Keeping your business vision and mission at top of mind will help you make sure the content you publish on LinkedIn is engaging and consistent.
You should also optimise your LinkedIn page so that it's tailored to your target audience. This will help you increase your presence, and encourage your audience to share your content and business with their personal network.
Having a solid strategy in place can play a major role in your business being 'seen' online, leading to wider brand awareness and higher sales. Knowing Your Customers
The best way to create engaging content and better customer experience is to know your customers. 65% of your business comes from existing customers, making them an important factor when it comes to increasing your sales and bottom line.
Understanding your customers expectations and behaviours ensures you're providing a great customer experience, which can lead to stronger relationships. It's also important to understand what your customers want, as this will give you better insights into how you can improve your offerings to better meet their needs.
You can easily do this by conducting thorough market research. Some important questions to ask yourself include:
Who are my target customers?
What are my customers buying?
Who are my competitors?
How can I help my customers, or give them more value?
Keeping these in mind while doing your research will help you to gain a better understanding of your customers, so you can begin to build a stronger relationship with them.
Maintain Your Relationship With Existing Customers
Once you know and understand your customers, it's time to ensure you're doing all you can to maintain your relationship with them. Trust is the foundation of a strong customer relationship and is what keeps a customer coming back to your business.
Why is Having Your Customers Trust You so Important?
Trust is essential because customers aren't going to return to a business that they don't feel comfortable with! Your product or service may be some of the best in the industry, but that alone will not help you increase sales if your customers do not trust your business.
It's important for your customers to know that they are a priority in your business. Here are some ways you can do that:
Provide a brand promise: Providing a brand promise shows the values your business believes in. It demonstrates that you're not just about profit, but that you value your customers as well. Unfortunately, only 50% of businesses live up to their promises. By simply keeping your promise to your customers, you have the chance to get ahead of the competition.
Pay attention to the feedback you receive: Your customers' feedback is some of the most honest feedback you can get, which is why it's important to listen to what your customers are saying. This gives you valuable insights into what needs improving, and what can be done to provide a better customer experience.
Respect your customers and your employees: Respecting your employees is just as important as respecting your customers. Your employees are the brand representatives of your business. The respect you show your employees will translate to your customers.
LinkedIn is a great platform to conduct quick market research and gain feedback from your customers. By creating posts accompanied by polls or asking open questions, you're inviting your customers to have an honest conversation about your business.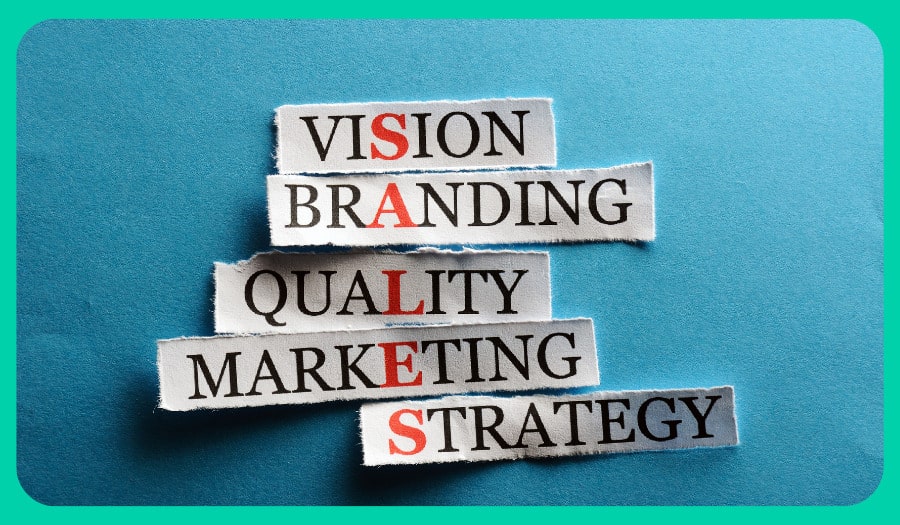 After-Sales Service and Customer Support
After-sales services and support are what keeps a customer coming back to your business. It doesn't just help with building trust, but also ensures your customer experience journey is consistent throughout the entire sales process.
Many businesses use an after-sales service as part of their marketing strategy. This ensures their customers are satisfied with their purchase, and also gives an opportunity to address any issues or concerns the customer may have.
There are many ways you can provide exceptional after-sales service and customer support, including:
Product training and demos
Post-purchase follow ups
Asking for and listening to feedback
All of the above can be done on LinkedIn. Many businesses and business owners respond directly to customer queries or provide product demonstrations on LinkedIn as a way to provide great customer service.
Listen to and Act on Feedback
When you receive feedback from customers, it's important to listen and note. Receiving feedback from customers is an essential part of growing your business.
You can receive feedback from customers by:
Posting a link to a survey on your social media platforms: Using social media platforms like LinkedIn to post a survey is an easy and affordable way to directly connect with customers.
Send out e-mail surveys to your customers after purchase: Emails are also great for surveys, especially if you intend to collect data. You can opt to send a feedback email 3-5 days after they've purchased your product.
Use feedback boxes: Feedback boxes are great for specific or longer feedback. You can include additional open-ended questions for customers to fill in.
Now that you have your customers' feedback, it's time to act on it. According to statistics, 89% of customers make another purchase when they receive great customer service.
You want your customers to be happy and satisfied with the services they've received. That's why it's necessary to act on the feedback your customers have given you.
Give Value
Giving value to your customers means you're providing them with more than just the product or service. You're also providing them with a quality customer experience by listening and responding to their feedback.
Providing additional resources like newsletters, product updates, and resources can help elevate the customer experience, and ultimately improve your brand reputation. These will lead to returning customers and increased sales.
By providing them with value, you're gaining their trust. Your customers will then be confident in what your business offers.
FREE GUIDE: Looking to put what you've learned here into action? Get your free Social Media Strategy Planner guide here.
Review Your Prices to Grow Sales and Profits
It's essential to periodically review your prices. Keeping up with changing market trends and adjusting your prices accordingly allows you to stay ahead of the competition.
When creating a pricing strategy, you should identify the following:
Understand who your customers are, and recognise their needs
Regular and focused market research can give you an indication of whether your prices are within the right range, or if you need to adjust them.
Get an idea of your profit before pricing your product / service
What is the cost of your product/service? How many do you need to sell to create profit? What's the cost of marketing your product?

These are important questions to ask yourself and your team when creating your pricing strategy. This ensures your bottom line is not negatively affected by any price shifts.
Pay attention to your competition
Pay attention to your how your competitors price their product/service. Have they added additional bonuses or services at the same price? Or have they included a new bundle to provide more value for money?

This will let you know if you need to review your offerings and adjust your prices if necessary.
Know whether to raise or lower your prices (and when!)
Testing out new offers gives you a better idea of measuring the volume of the products/services you've sold.

When you've made a price change, be sure to monitor your sales to determine the effect this has.
Pricing your product or service correctly (i.e. competitively) is a vital step towards having a sustainable and successful business.
Provide Guarantees to Grow Your Sales
Providing a customer satisfaction guarantee is a great way to build trust with your customers, and build their confidence with your business and products/services.
By offering a guarantee, you're demonstrating that you're confident in your product and that your customers will be satisfied with it. There are several ways you can provide guarantees:
Lifetime Guarantee
Providing a lifetime guarantee on your products means that there is no limit for your customers to claim on their purchases.

Your customer can have a replacement or repair on that product.
Money-back Guarantee
If your customer isn't satisfied with their product, they're able to receive their money back.
Risk-free Guarantee
This gives your customer a chance to try your product before buying.
100% Satisfaction Guarantee
You're confident in knowing your customer will be satisfied with their purchase and if not, they can exchange or return their purchase.

By doing this, you're giving them another chance to purchase. Therefore, guaranteeing a satisfied customer, and a returning customer.
Personalise Content to Grow Sales
One of the more effective ways to improve customer experience and engagement is to personalise your content. This includes your social media posts, emails, and even your website. 80% of customers are more likely to buy from a company that personalised their experience.
Customers aren't keen on reading the same generic content meant for a wider audience. They're looking for content that's relevant to their needs. Pay attention to the type of content your customers are engaging with. Do they like more of your posts about discounts, or are your email click-through rates higher for a certain product?
These are useful observations, and provide data to help you create more engaging content. This in turn leads to a better customer experience, more returning customers, and ultimately, increased sales.
Here's how you can personalise your content and communications:
Email personalisation: Use your customer's first name in your emails. This simple gesture can make your customers feel more connected to the brand, which can help lead to returning sales.
Offers: Include personalised offers in your marketing strategy based on your customers' past purchases and search history.
Staying current: Ensure you're talking about current issues or events that may be of interest to your audience. This could include hosting an event in conjunction with a holiday.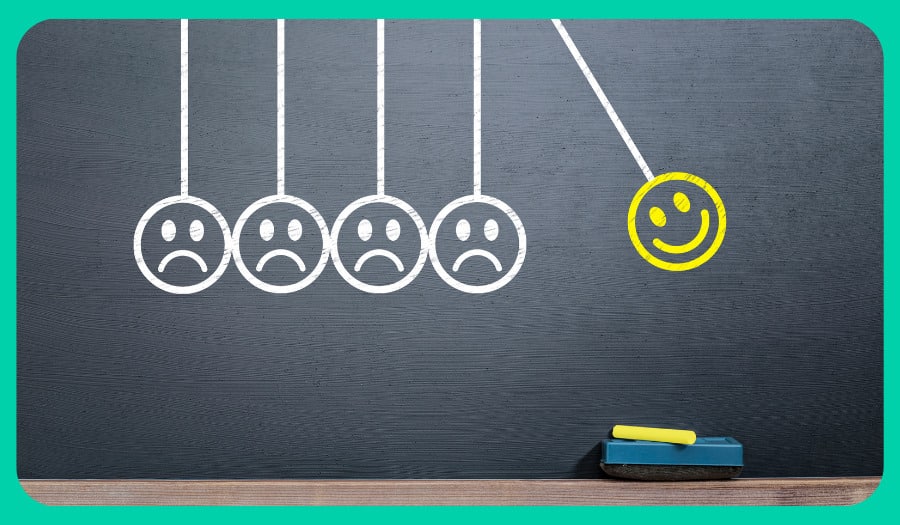 FREE GUIDE: Looking to put what you've learned here into action? Get your free Social Media Strategy Planner guide here.
Use Upselling and Cross-Selling Techniques to Grow Sales
Upselling and cross-selling, when used correctly, are equally effective methods for growing sales and providing value to customers.
Tips on Upselling to Grow Sales in Your Business
Customise your recommendations to each individual customer: if you're not tailoring your products to each customer, you're less likely to gain a sale from them.
Free shipping: free shipping is a great way to offer additional benefits to your customers for their purchase.
Offer differing levels of service packages: this one is all about providing customers with added-value options. It's also known as the 'good, better, best' pricing strategy.
Tips for Cross-Selling to Grow Sales in Your Business
Don't sell right away: if you try to sell your product right off the bat, you're going to scare your customer away before you've even started!
Be genuine and casual: customers will know when someone is trying to sell them a product. Be genuine and honest about your product. Customers are not keen on feeling pressured to purchase a product.
Add value to your sale: value is important when it comes to your customers. When you're trying to cross-sell to them, tailor your product or service to add value to the original product.
Explain the benefits: when you're selling to your customer, explain the benefits of purchasing this particular product or service.
How Can You Reduce Client Churn?
The client churn rate is something you'd want to pay close attention to. Though it's almost impossible to completely avoid client churn, there are some strategies that can help you reduce it.
Use Incentives
Customer incentives can generate many benefits for your business and customers. It can make your customers feel truly valued, and encourage them to return to your business
Incentives can be provided in many forms including special discounts, free giveaways, and anything that would add value to the customer's purchase. Using incentives can also help you gather more data on your customers so you can better understand their needs and interests.
Once you've gathered enough data, you can then use it to improve your current offerings or plan for additional incentives.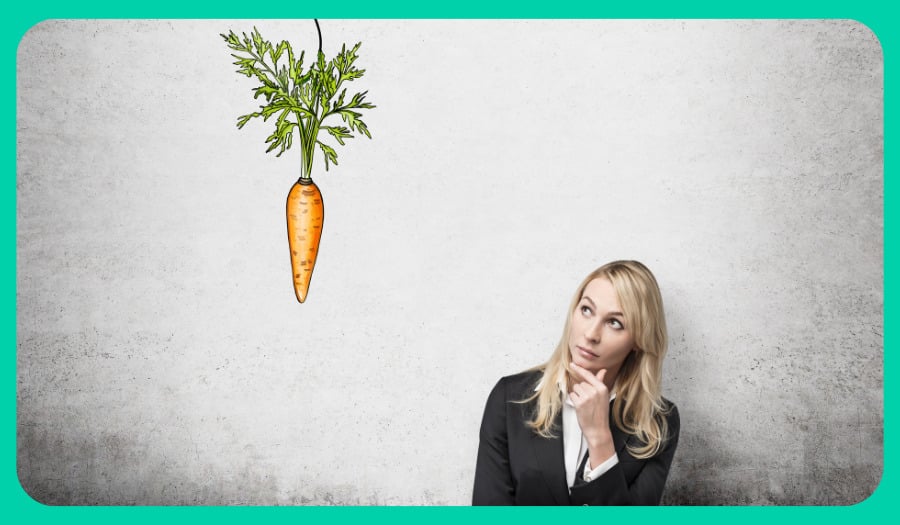 Use a Loyalty or Referral Scheme
Both loyalty and referral schemes are ways to reward customers when they purchase a product or service from a business. They are both useful for rewarding existing customers and attracting new ones. Here's why you should use a loyalty or referral program:
Increase in repeat customers
Increase in brand awareness
Boosts sales
Customer value
Increase in conversion
Increase in repeat customers
Decrease in customer churn
Lower cost in customer acquisition
Contact an Expert to Grow Your Sales!
Developing a sales strategy can become overwhelming when you don't have the extra help needed. Here at 100 Pound Social, we have the knowledge to provide quality social media management and content for your business!
Our Posts Plan has been created to help you increase brand awareness and generate leads through your social media posts on LinkedIn. Based in the UK, our team of excellent Content Creators, Editors, and Customer Success Managers are ready to help you with all your social media marketing needs!
POSTS PLAN
from £100 (+VAT) per month
Dedicated UK-based Content Creator & Editor
Regular handcrafted posts each week
Dedicated Customer Success Manager
Add extra posts and platforms
Get started now