2021 and Social Media
If you're a business looking to grow, you simply have to use social media as part of your marketing strategy.
Continued bouts of restriction, lockdown, and isolation have led to more time spent online, and increased media immersion. Audiences are becoming wise to manipulative content, and tired of salesy promotions. They want authenticity from the businesses and brands they follow.
As a result of this, campaigns (particularly B2B) have had to become more 'human' – appealing to audiences on a personal level on a larger scale than ever before. Social Media Marketing and Your Business
There are many elements making up a successful social media marketing campaign, some of the critical ones being:
Thorough research into trends and competitors
Fantastic images or video
Getting all these right is time-consuming, but absolutely critical if you want to succeed.
You'll also need to determine the best platforms to post on, and research where your ideal social media audience spends most time online.
We've compiled a list of five of our favourite social media campaigns of 2021, that we think showcase some great techniques to learn from. These ran across multiple platforms, including LinkedIn, Facebook, Twitter and YouTube.
Researching what works for other brands (and the strategies that have made their campaigns a success) can be incredibly helpful when planning your next campaign.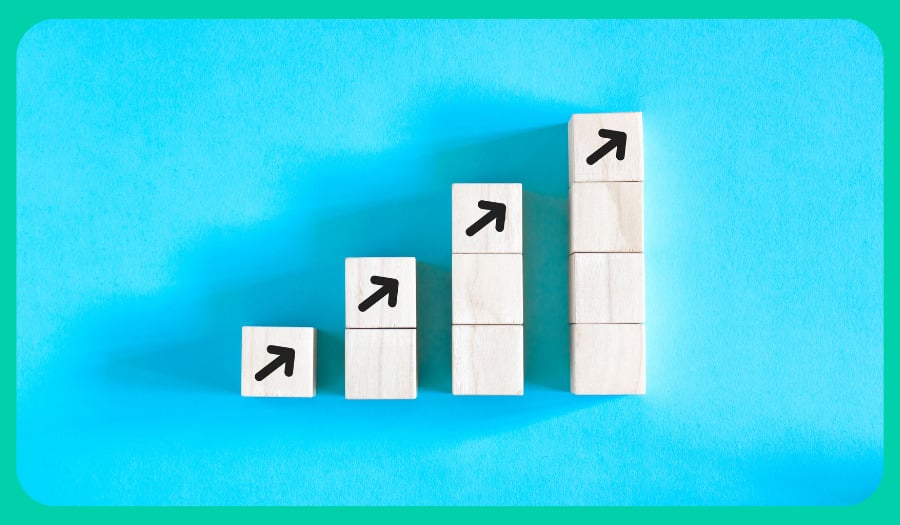 Dropbox – #LifeInsideDropbox
Content sharing and hosting platform Dropbox uses its social channels (notably LinkedIn) to recognise and highlight employees and their achievements, in addition to sharing company news and product updates.
Dropbox staff use the hashtag #LifeInsideDropbox, and the brand's socials often repost and share stories and content from team members.
This enthusiasm from the team rubs off on potential customers, with these authentic employee experiences highlighting the positives of Dropbox's employer brand. An emphasis on the human element of a company shouldn't be overlooked – it can be a significant factor in a client's decision to do business with them.
Takeaway: Don't forget about the human element of your business! Celebrate employee wins, and get all of the team on board when it comes to your social media strategy.
Squarespace – #5to9
Website creation and hosting platform Squarespace is a company that really knows its main audience: entrepreneurs and start up founders looking to turn their side hustle into a viable, thriving business.
The company spent 2021 focused on tailoring its social media channels to this audience, with an emphasis on relevant and valuable educational content, adapted for different locations.
Squarespace have had a number of partnerships with influencers, celebrities, and entrepreneurs, where they highlight the capabilities and versatility of their product and services. This included the #5to9 campaign, where Dolly Parton re-worded her hit song in the spirit of entrepreneurship.
The message was fun and relatable. Paired with an iconic singer and a catchy song, it became an instantly memorable campaign. It managed to be promotional without being pushy.
Takeaway: Get to know your social media audience inside out. You might not be able to afford Dolly Parton to relay your message, but the idea is to find fun, out of the box ways to engage with followers, potential leads, and clients.
Apple – #ShotOniPhone
In a campaign which underscores the importance of hashtags, Apple outdid themselves again in 2021 with this rerun of their #ShotOniPhone campaign.
Apple run these ads each time a new phone is released. The simplicity of the campaign is key here; it shows what their product is capable of and challenges you to do as well (or better) with your own photo and video efforts.
And people respond to the Apple campaign! They share their photos online, hoping their effort will show up on a billboard, win a competition, or just receive positive feedback. Free content is being generated for the company by their audience – photos can be used in advertising both online and offline, on-screen, and in print. The virality of the hashtag means an incredibly wide audience is being reached through posts and shares.
Promotion happens organically here with the vital added element of social proof – it's a win-win situation. Customers find user-generated content incredibly valuable. The logic is, if people like them are happy with the product, they will be too.
As a self-sustaining social media campaign, it's flawless!
Takeaway: Let your clients do some of the work for you and take advantage of user-generated content – re-post, re-share, and re-tweet! It's an effective and less 'salesy' form of promotion.
Also, this campaign highlights the popularity of 'explainer' or 'how it works' content, which is simple and often cost-effective to produce, and clearly shows the audience how you can solve their problem, or address their pain points.
LinkedIn – #FindTheBalance
Using current events and social issues in campaigns is an excellent way of staying relevant. LinkedIn launched their #FindTheBalance campaign in 2021, aimed at raising discussion on the shift to home-working as a result of the pandemic.
LinkedIn has produced three short films highlighting some of the common difficulties of working from home. These mini-stories humanise the realities many people across the world now face. The video format and clear storyline make the content intensely relatable, highlighting the important part that video content can play in a social media campaign.
The simple, relatable hashtag tells us all we need to know; finding the balance between work and life and how it can affect us mentally. The campaign resulted in a huge number of people sharing their personal work stories online. The beauty is, every time they did this more people were exposed to the LinkedIn platform and brand.
Takeaway: Use relatable, real issues to engage your audience. Invite them to share their own stories and encourage conversation and debate. One word of warning – pick an issue you genuinely care about; your audience will know if you're not being genuine!
If you get it right, interaction and shares equal exposure – it's a simple equation.
Zoom – #ZoomBackground
Knowing the importance of engaging with your user base, Zoom launched a competition based on one of its most fun features; the immersive background.
Users were challenged to take photos of themselves using their own immersive backgrounds on Zoom and post them on the company's LinkedIn and Twitter feeds to win prizes. Again this was a rerun of Zoom's incredibly popular virtual background competition from 2020.
Although this campaign didn't have the same virality as the others in our list, it's a good example of the type of user-friendly content that always does well. It's not only great at promoting interaction with your client base, it's also a way of getting people to try your product, and to turn clicks into conversions.
Takeaway: Campaigns that encourage participation and interaction are always a hit. Competitions, surveys, polls – they're all simple and cost-effective marketing methods that also have the benefit of helping you gain deeper insights into your audience.
Marketing Strategies to Learn From
One thing seen throughout these campaigns is the importance of knowing your target audience inside out. Researching your audience thoroughly, and making use of the tools and technology available to help you is something that should be a key factor in your social media and digital marketing strategies.
It's also crucial to focus on making your campaigns 'human', whether you're trying to attract B2B or B2C clients. There's an idea that B2B marketing means you're marketing towards faceless, 'boring' businesses. However, the reality is that the businesses you want to target are full of people like you, and marketing to them successfully means connecting with them on a personal level.
With the right strategy in place, you'll be able to keep on top of what's trending with your audience, and critically, what their current needs and pain points are.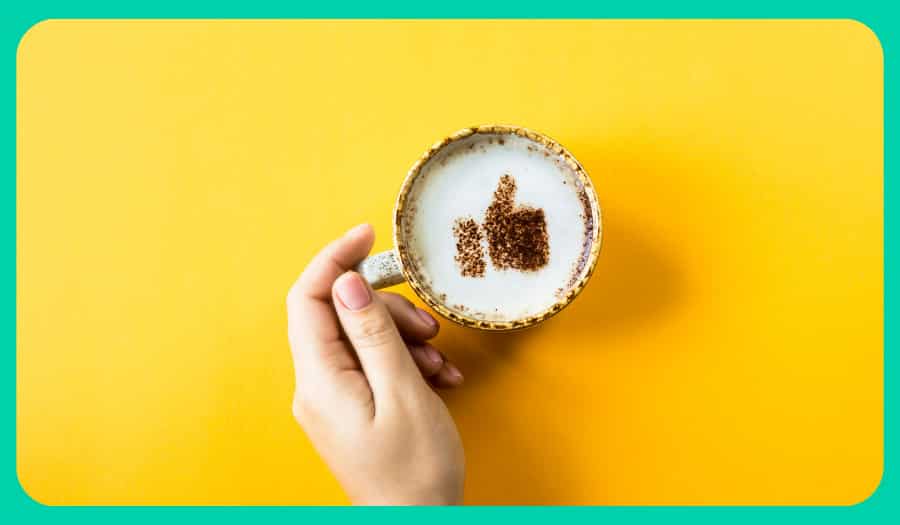 Social Media Trends for B2Bs in 2022
If 2021 was the year of 'being human' in campaigns, what are the predicted trends for social media marketing in 2022?
A huge 81% of consumer traffic online was to video content last year, so it's no surprise that the popularity of video is predicted to continue. However, shorter-form video, made popular by platforms like Instagram and Tik Tok, is taking off across all social media platforms.
It seems likely that on social, 2022 will be the year of short and digestible content, whether in video or text form. Attention spans are shrinking, and creating content that's short and sweet is predicted to be the way forwards to spark and hold interest on social.
That being said, long-form content will always have its place. Another trend predicted for 2022 is an emphasis on getting the most out of the content that you have. Remember to re-purpose and re-utilise your longer-form content to suit different social channels.
The idea here is that the shortened, re-worked versions will lead people back to the original long-form content, allowing them to get the greatest value from it.
But where should you be posting this content? For B2B companies, the obvious choice is LinkedIn. LinkedIn used to be considered a 'back burner' platform, aimed primarily at job seekers and networkers. However fast forward to today, and the platform is considered the place to be for organic B2B social marketing.
There's also been a lot of hype about whether B2Bs should be establishing a presence on newer channels like TikTok, or platforms like Pinterest and Snapchat. In all honesty, B2Bs shouldn't worry about newer channels until they have established an effective presence on LinkedIn, Facebook, Instagram, and Twitter.
According to HubSpot research, Twitter and Instagram in particular will become more important to B2B businesses and agencies. In a recent survey 70% of B2B respondents indicated they plan to increase their investment in marketing on Twitter, whilst over 60% of B2B businesses plan to increase spend on Instagram.
Expert Social Media Management
The bottom line is that social media marketing is vital to growing your business. However, for small companies, keeping on top of social content can be a huge time investment.
This is where we can help pick up the slack. We specialise in affordable social media management and blog articles for B2B businesses.
If you're interested in expert help with your social media marketing take a look at our plans and arrange a demo call to speak to our expert team.
| | |
| --- | --- |
| Posts Plan  | Blog Articles Plan |
| Engaging social media content crafted specifically for your business by your dedicated UK-based Content Creator and Editor team. | Supercharge your social media & SEO content marketing with expert blog articles crafted by your dedicated UK-based writers. |
| Get started now | See more here |